While most of us are cozying up in jeans and sweaters, Emily Ratajkowski has found a smart way to ensure Summer never ends .
She has one of the most enviable bodies in the world.
And on Monday afternoon, Emily Ratajkowski put her sizzling curves on display in a tiny wrap-around bikini on Sydney's Camp Cove Beach.
The popular model soaked up the sun at the tourist spot on her first ever visit to Australia.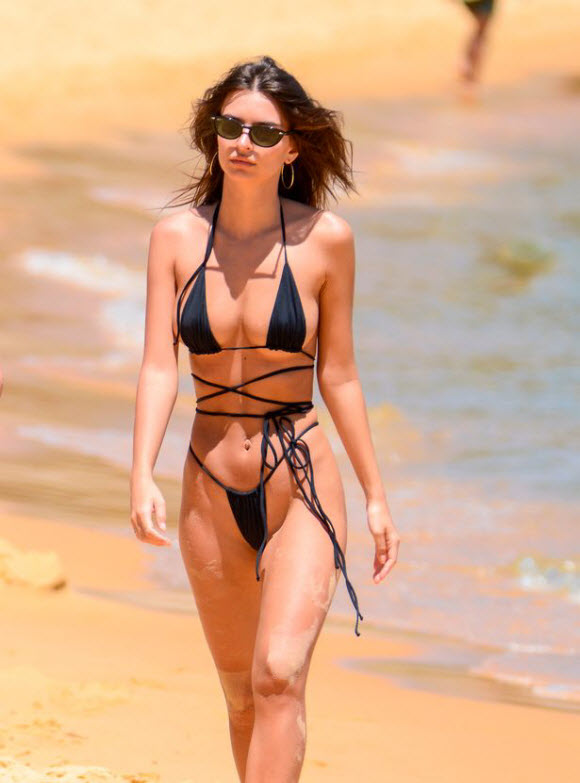 Emily left very little to the imagination as she paraded around on the sand while wearing high leg Brazilian briefs and a black wrap around halterneck top.
At one point, the star suffered an unfortunate nip slip as her barely-there bikini top failed to cover her entire chest.
The swimsuit is thought to be from Emily's own Inomorata swimwear collection, though is not yet available to purchase.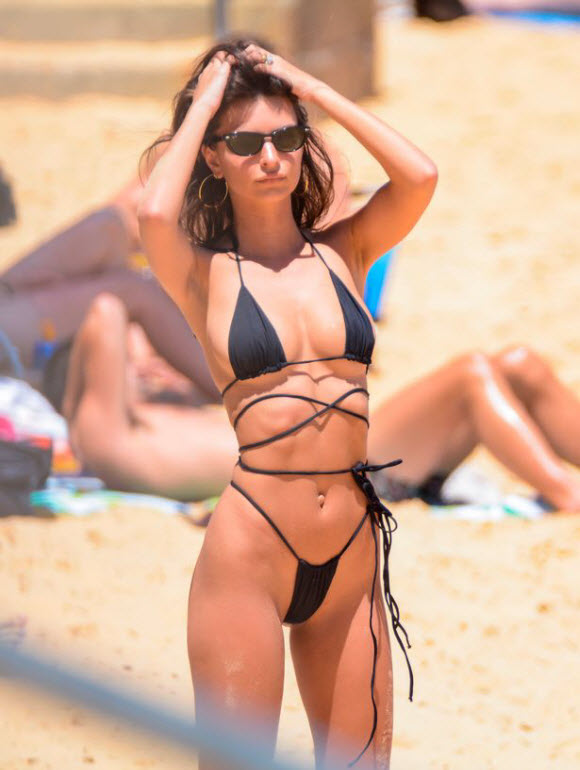 Feminist Emily was in town for the GQ Australia Men of the Year Awards, which takes place on Wednesday evening.
Earlier in the week Emily attended the Revolve Awards, where she bagged the gong Woman of the Year.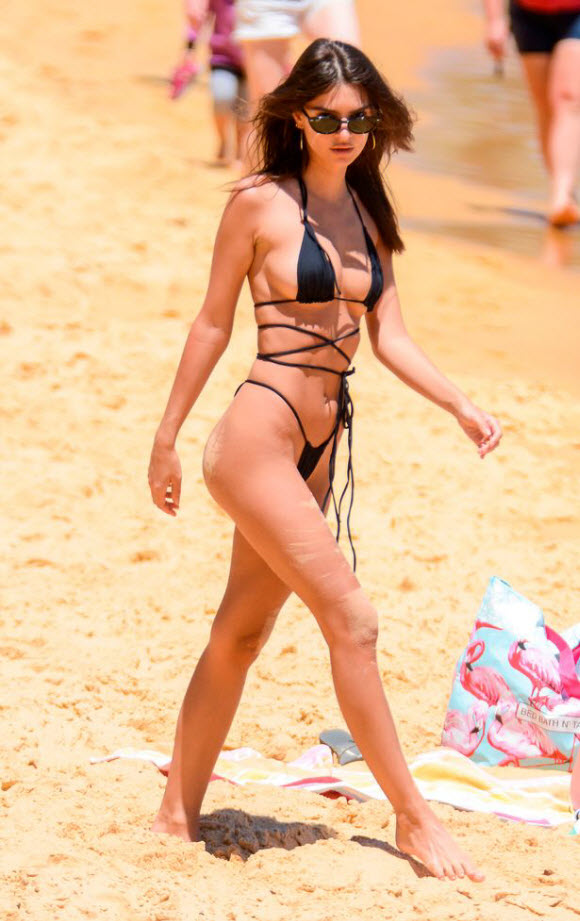 "Thank you so much @revolve for honoring me with Woman of the Year at the #revolveawards," she wrote on Instagram .
The star recently spoke about how she has never visited the beautiful lands of Australia before.
"I absolutely love all the incredible actors you guys have turned out! Naomi Watts, Margot Robbie, Nicole Kidman," she told Confidential.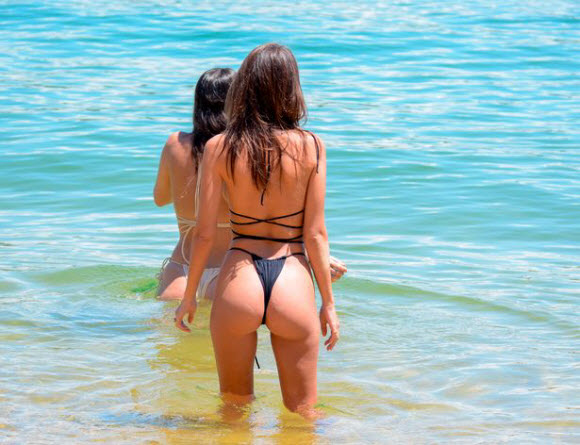 "My best friend lives in Sydney and I have wanted to come see her for so long, I couldn't be more thrilled to finally make it down under. I grew up in Encinitas, San Diego CA.
"Surfing and skating are everything there and the culture has definitely been compared to that of Australia. I feel especially connected to Australia."
Meanwhile, Emily recently opened up about her incredible figure, revealing that, surprisingly, she does not hit the gym.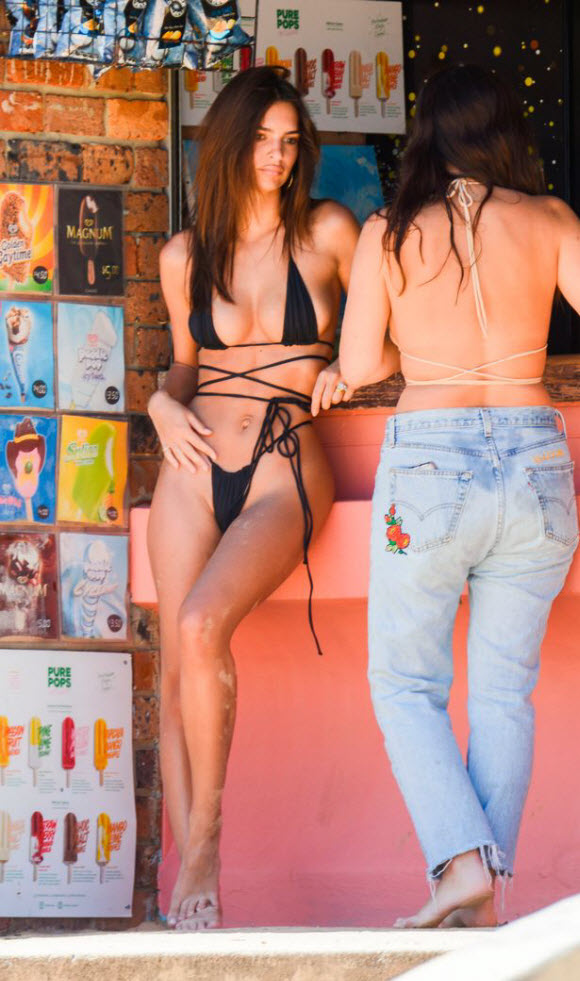 "It's about feeling good about what you eat," she told New York Times .
"I do love turmeric and beet juice. It's so L.A., you can't avoid it.
"But I don't have a trainer, and I don't really go to the gym."
Source : Mirror