The farmer wanted to make underwear from tweed itself but found it was far too itchy as well as being dry clean only.
Falling milk prices forced a shrewd farmer to diversify and come up with his own unique invention – Britain's first-ever range of tweed-inspired lingerie .
The farmer came up with the 'udderly' gorgeous underwear range due to come out before Christmas , but first faced a rather large hurdle.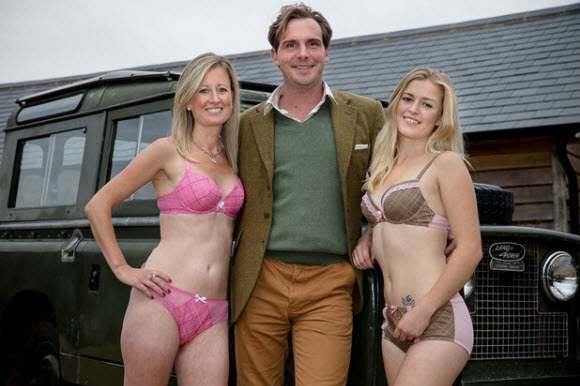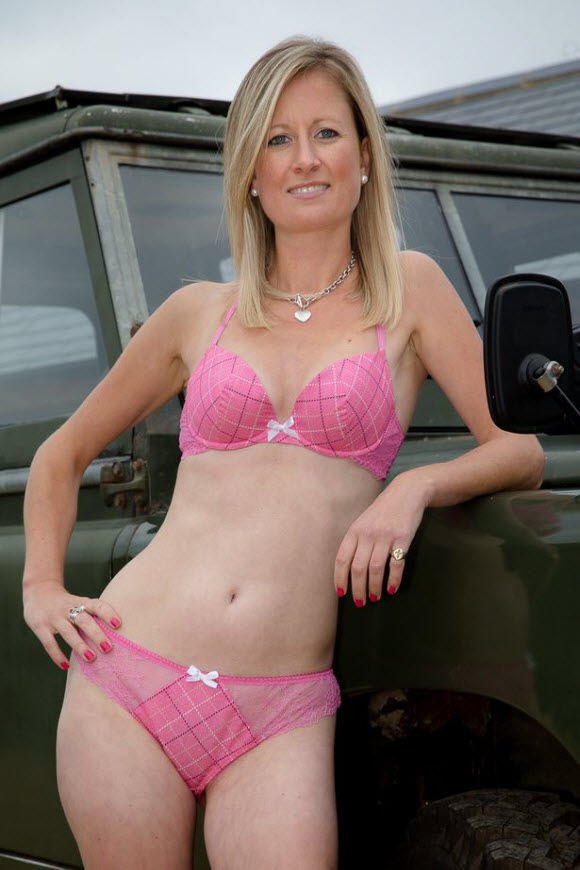 Oliver Day, 36, discovered that as well as being rather itchy, traditional tweed is just not 'structural' enough so he settled for a cotton tweed design.
Oliver, who runs Blackers Hill Farm near Chilcompton, Somerset, said: "I've always liked tweed and it struck me that I'd never heard of anyone offering tweed lingerie.
"A Google search confirmed my suspicion that it was an untapped market, so I decided to give it a go."
Oliver created his bras and knicker brand, called Holloa clothing, with the help of designer Joanne Wilderspin, whom he found via a lingerie designers' group on Facebook.
But they quickly discovered the limitations of tweed.
"I discovered that tweed is actually not structural enough to be used for underwear," said Oliver, who has two daughters, Darcey, three, and Isabella, two.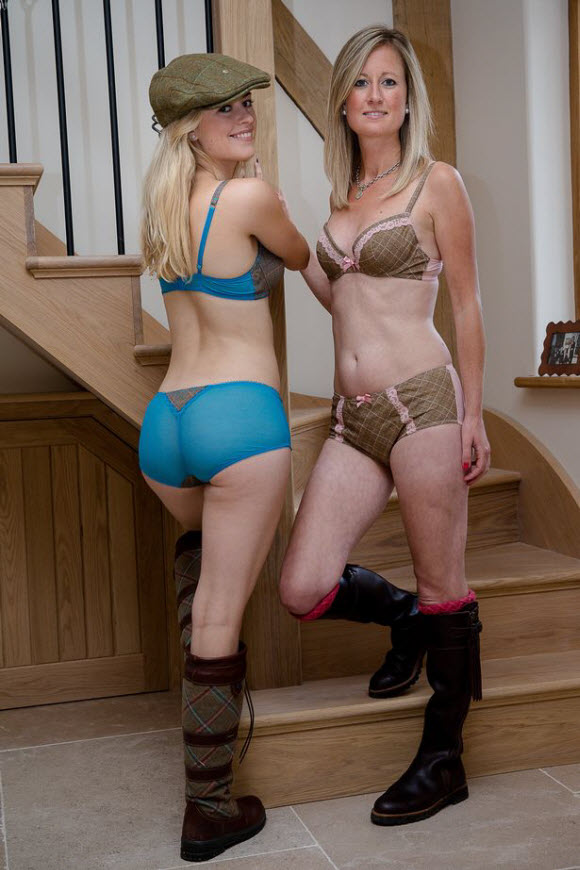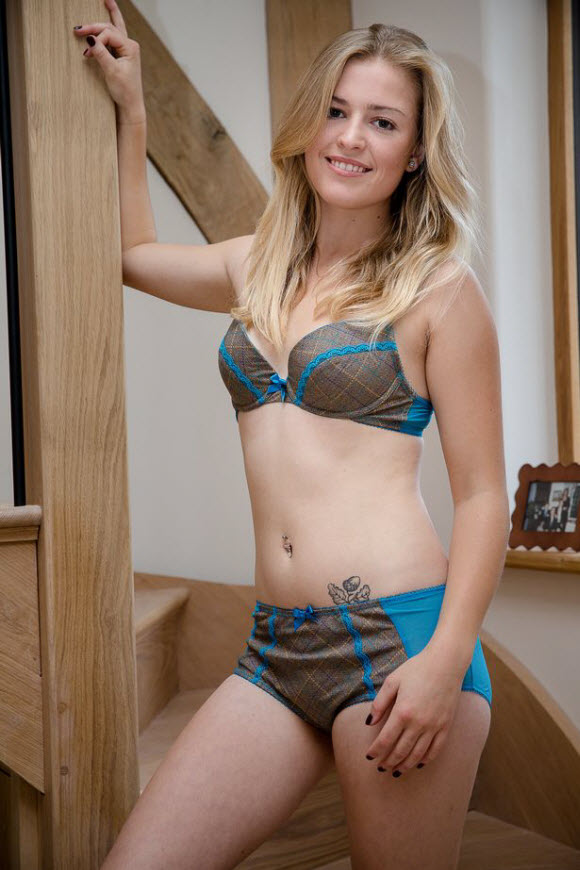 "Also, it's itchy.. and perhaps the most major issue is that it's dry clean only.
"So we had to revise the concept slightly – it's now 'tweed inspired' rather than actual tweed."
Oliver hopes to tap into the recent trend for country-inspired fashion such as that sold by Joules, Crew Clothing and Boden.
"After launching the Holloa brand on Facebook, the feedback I've had has been very positive," he said.
"We are shortly commencing production and hope to have items available for sale in the run up to Christmas."
The initial Holloa range consists of six bra and brief set designs, as well as a basque and hold-up stockings.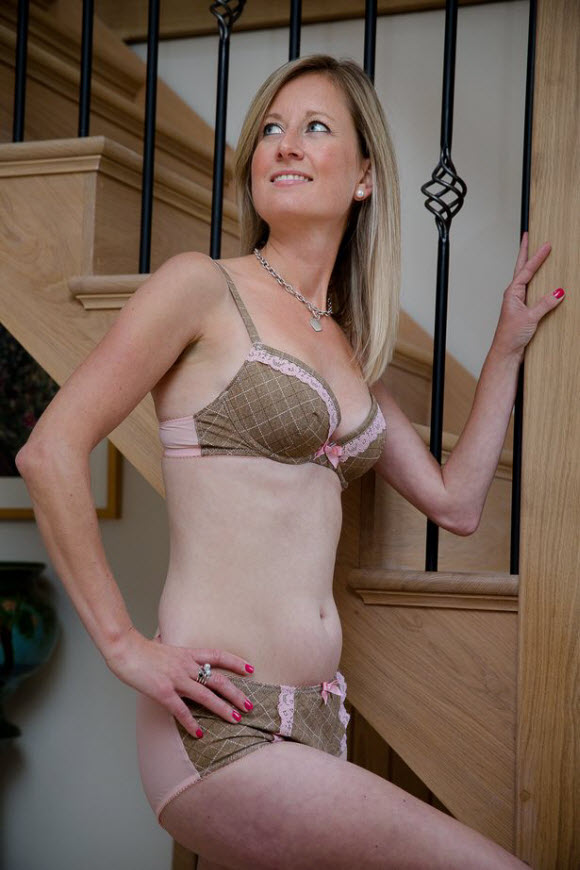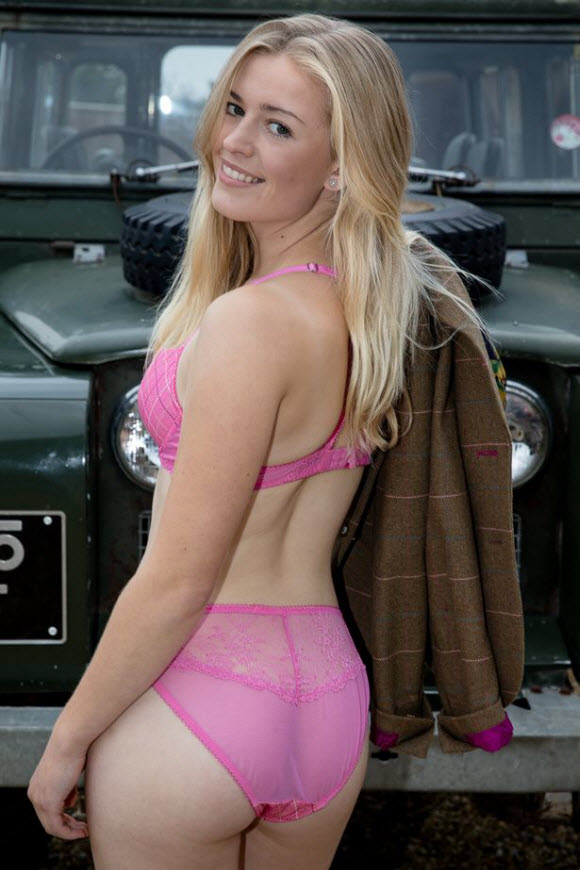 Source : Mirror