Actress Georgia May Jagger Poses topless as Suki Waterhouse Show Off a peek of cleavage in a white swimsuit during lavish £100k Mexico getaway.
She enjoyed a raucous £100,000 getaway with Cara Delevingne and their model pals earlier this week, full of sky-diving, yacht-hopping and underwater-cave exploring .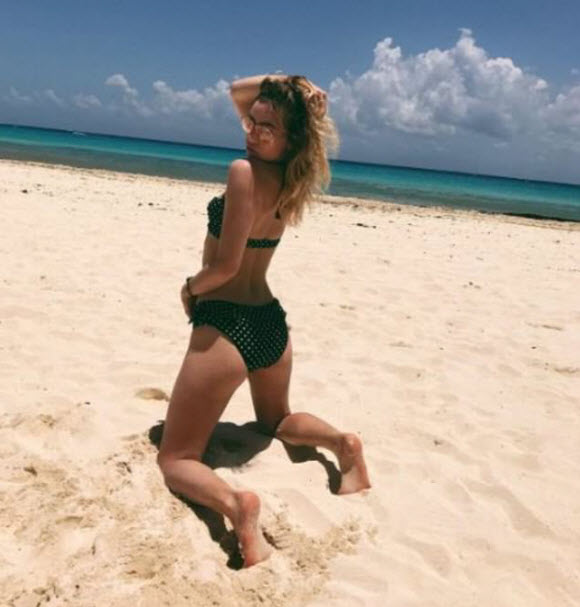 And Suki Waterhouse took a break from their adrenaline-packed activities on Monday to document some sizzling beach shots during their time in Mexico.
The Love, Rosie actress, 25, flashed a peek of her cleavage in a plunging white swimsuit, while rockstar offspring and model Georgia May Jagger posed topless.
Keen to document her idyllic holiday in Mexico to celebrate best friend Cara's birthday, Suki also shared a flawless selfie in her steamy one-piece.
The British model joined the likes of Jaime Winstone, model of the moment Adwoa Aboah, Alice Dellal, Lady Clara Paget and socialite Mary Charteris for the lavish getaway.
The Valerian star praised her friends for jetting out to the lavish location, writing: 'I am so lucky to have such incredible friends, thank you for inspiring and supporting me ladies #Sexico.'
Later posting a Boomerang clip of her posing sultrily in a green jumper, she added: 'What else do you need? Sun, fun, good vibes, friends and Haivanas.'
The girls seemed to be having a whale of a time on the fun-packed trip, which saw them take to the skies for a spot of sky-diving.
Cara also arranged for the lucky group to swim in an underwater cave, frolic with whale sharks and go on a jungle ride in an ATV.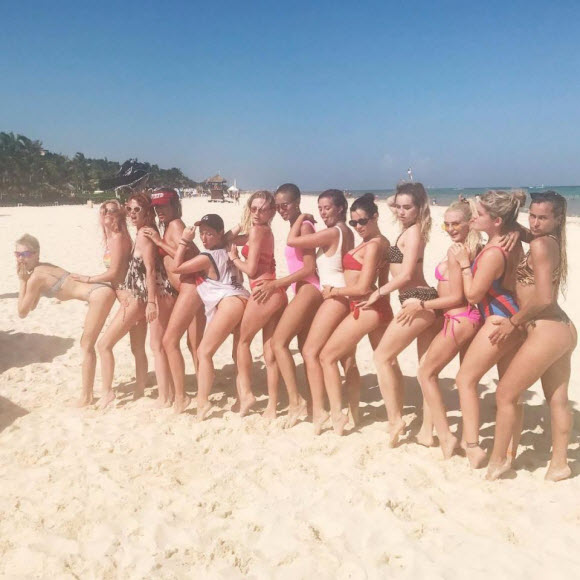 The group flew out on Sunday after Cara finished promoting the release of her new film, Valerian and the City of a Thousand Planets.
A source told MailOnline: 'The Mexican premiere of Valerian marks the end of the movie's promotional tour so Cara has, very generously, decided to fly out 20 of her best girlfriends for the adventure of a lifetime.
'She's invited all her closest friends, including Kendall Jenner, Suki Waterhouse, Georgia May Jagger, Jamie Winstone, and, of course, her older sisters Chloe and Poppy.'
The source said: 'The girls will be trekking in the rainforest, kayaking and going on excursions to sample the varied wildlife of the region… all finished off with a massive party to celebrate Cara's birthday at the end.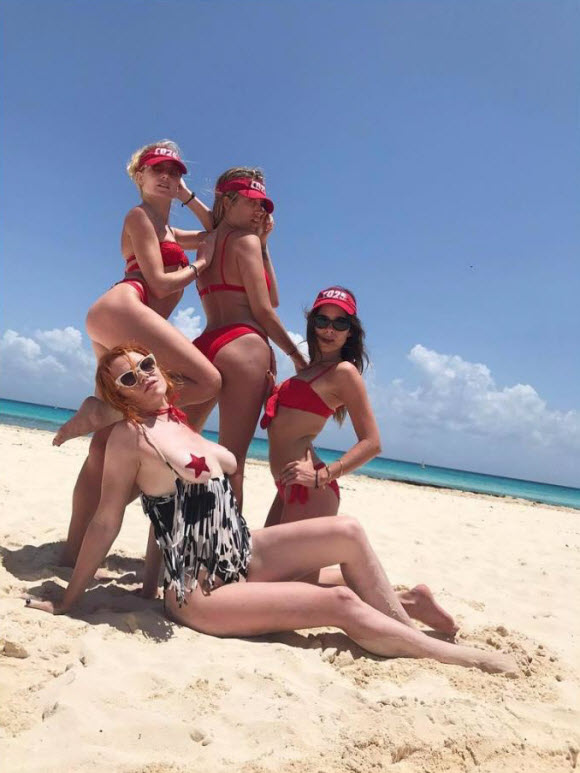 'It's a girls-only trip and Cara wanted to celebrate a busy few months of hard work and get away from it all as much as possible with those closest to her.
'It's going to be an incredible trip.'
And not forgetting who was the star of the show, many of Cara's pals took to Instagram to write sweet tributes to the Burberry model on her birthday.
Model Georgia May Jagger penned: 'HAPPY BIRTHDAY TO THE THIS AMAZING BEAUTIFUL SPECIAL WOMAN XXXX love you so much.
'THANKYOU for continuously blowing my mind and sharing this trip of a life time with me, treasured memories I shall cherish forever xxxxx Thank you so much for being the most amazing human and friend and for bringing all these incredible strong women together to support each other.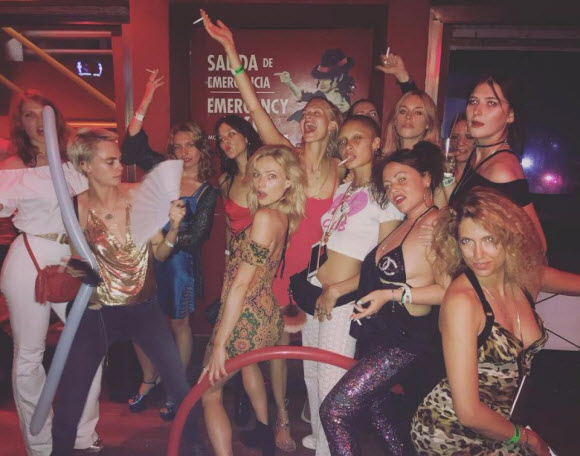 'Also thank you so much for making it possible for us to swim in an underwater cave, with whale sharks and go on a crazy ATV jungle ride all within 24 hours. I love you soooo much. Welcome to a quarter century.'
Source : Dailymail
Read Also : Cara Delevingne Turned To 25 In Special Wild Celebration With Her Pals In Mexico