Super model heidi klum was seen floating on an inflatable unicorn with a rainbow mane and tail in beach during a family holiday.
The mother-of-four was seen splashing around in the Caribbean sea with her much younger beau Vito Schnabel, 31, and her kids Helene, 13, Lou, seven, Johan, 10, and Henry 11.
Heidi flaunted her enviably toned and svelte figure in a tiny black bikini from her eponymous Heidi Klum Swim collection as she made her way out to the ocean for a day of floating aimlessly under the sun.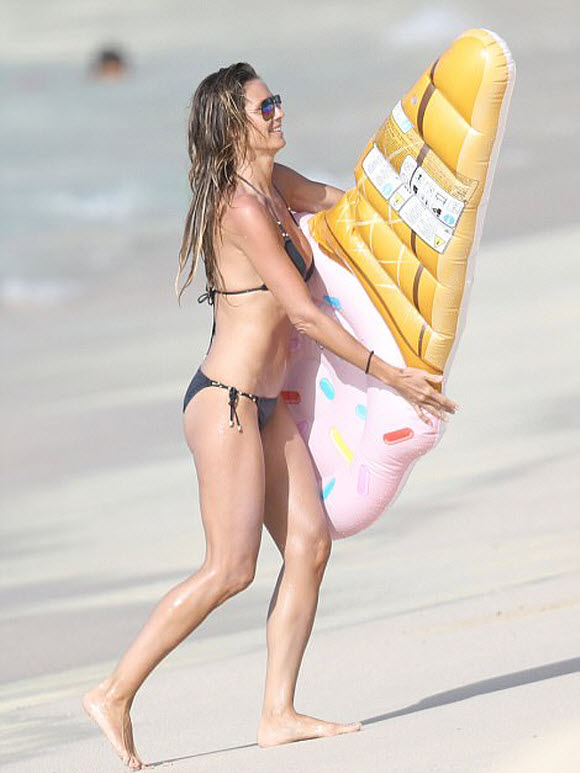 The German-born television personality looked to be basking in the Caribbean vibes as she went for minimal makeup, ditching her normally glamorous appearance.
Heidi, who was married to the father of her four children Seal from 2005 to 2014, tied her blonde locks up into a messy ponytail, proving she was in full vacation mode.
Her younger lover Vito, meanwhile, seems to be getting along famously with her kids.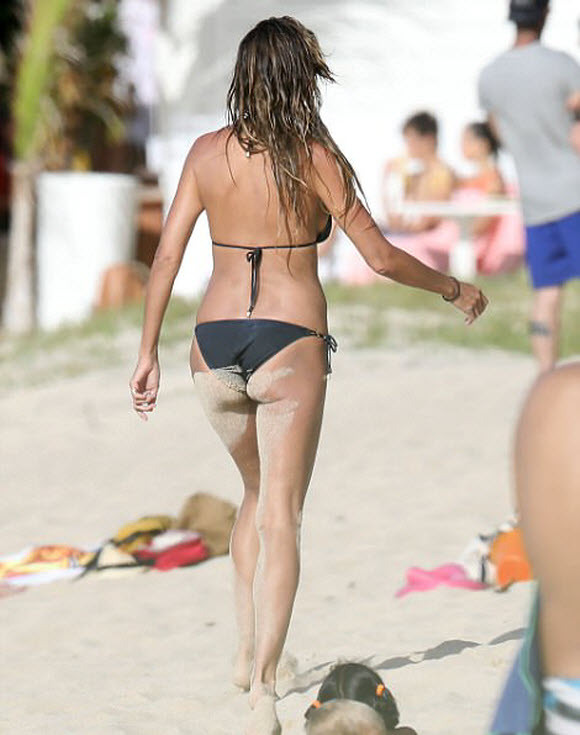 The art dealer was seen sweetly helping seven-year-old Lou on her floaty before posing for a big family snap in the water.
The entire group posed up for a vacation photo with Heidi's unicorn floaty joined by a swan and pineapple inflatable.
Vito, for his part, was dressed in a simple snapback cap and shorts, showing off his slim figure, while shielding his eyes from the sun in a pair of dark shades.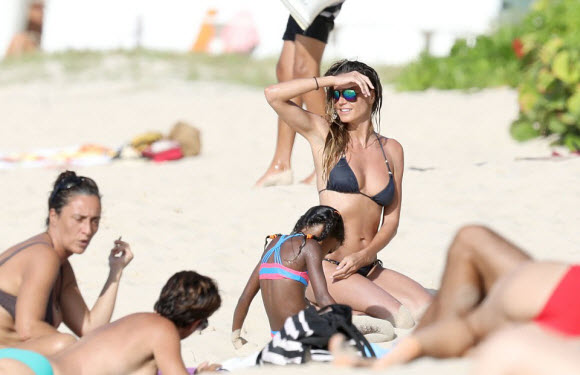 But Heidi and Vito's united display comes after he was pictured kissing a mystery woman in London in June, despite being in a three year relationship with supermodel Heidi.
he art dealer, who has been dating supermodel Heidi since 2014, was spotted in an embrace with the woman in the early hours – as Heidi was in New York filming new episodes of Project Runway.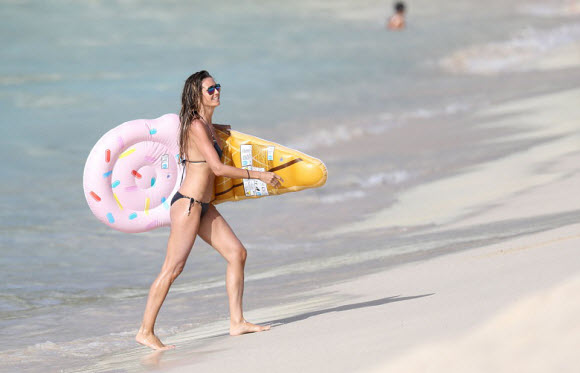 Vito issued a statement denying anything untoward had happened after the pictures surfaced, while German supermodel Heidi has remained quiet on the topic.
Speaking to People, he said: 'The claims that have been made are a misinterpretation of an entirely innocent situation. There is nothing more to this than I was simply saying goodnight to a family friend and we went on our separate ways.'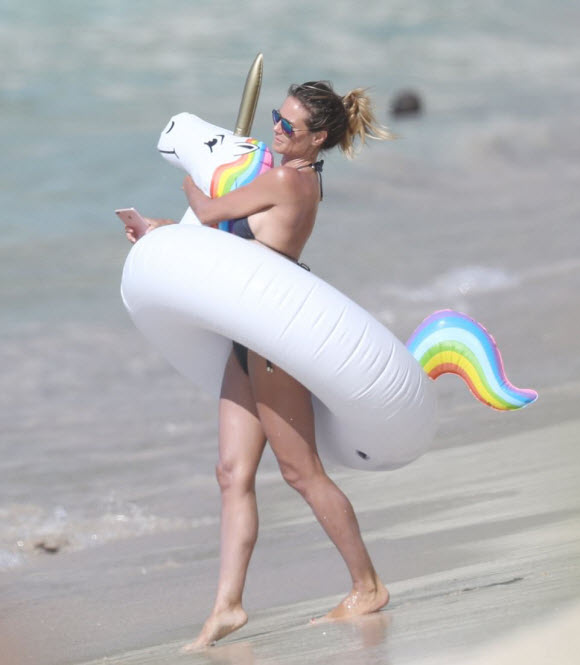 Though they have been together for three years, Heidi previously told Entertainment Tonight in 2015, 'I won't get married again', adding that she is 'very much in love.'
Her comments come after the model first married married stylist Ric Pipino in 1997 before they parted ways in 2002.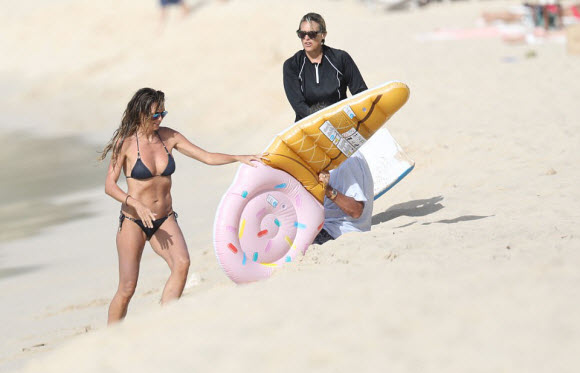 Heidi then started dating Vito, an art curator, since 2014 – two-years after her separation and subsequent divorce from husband of seven years Seal.
The model shares three children, Henry, 11, and Johan, 10 and their daughter Lou, seven, with British singer Seal.
She is also a mother to 11-year-old Leni, whose birth father is former flame Flavio Briatore and later adopted by her former husband.
Source : Dailymail