Superstar Rihanna (29yo) shows off her sexy boobs in revealing jeweled bikini as she performs raunchy dance at parade in Barbados .
The superstar arrived at Barbados' Kadooment Day street party in a typically racy outfit.
Keen to make sure all eyes were on her, RiRi donned the skimpiest of carnival outfits as she danced up a storm.
Teaming the bejewelled number with matching garters and outrageous red and green wings, the 29-year-old flashed as much flesh as legally possible.
Throughout the day Rihanna defied gravity with the costume, which wouldn't look out of place on a Victoria's Secret catwalk.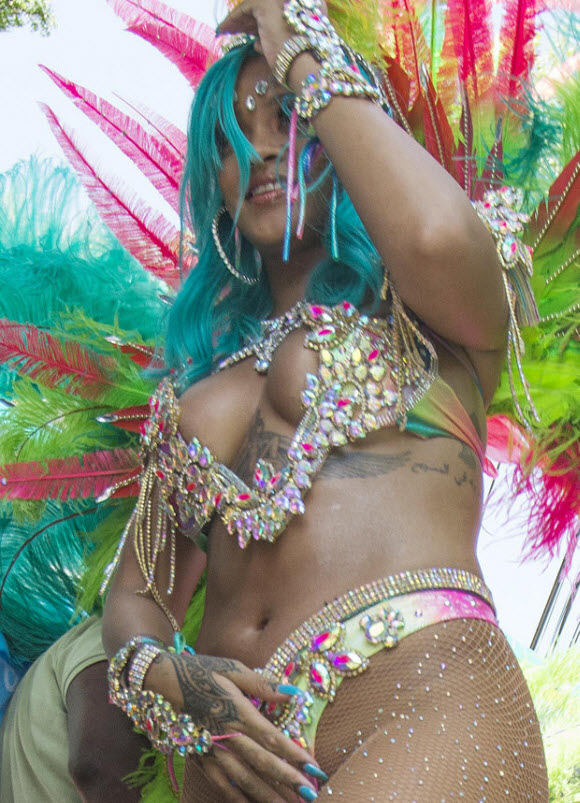 In fact, her bra exposed 98% of her assets as it constantly battled to cover her nipples.
Living up to her reputation as a party girl, RiRi took to her social media accounts to document the day.
Clutching a drink in her hand, the Rude Boy singer looked happier than ever as she celebrated in her native country.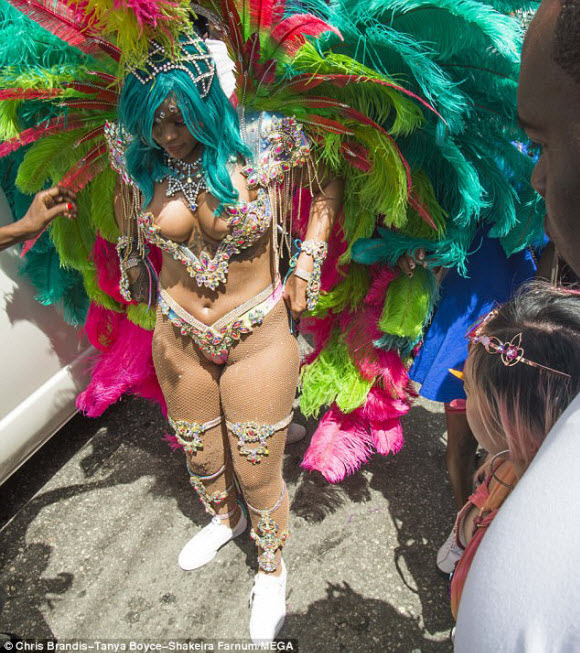 The Kadooment Day parade the final big part of Barbados' infamous Crop Over festival.
Rihanna is a known supporter of the bash.
She's previously worn some of her most outrageous outfits at the event.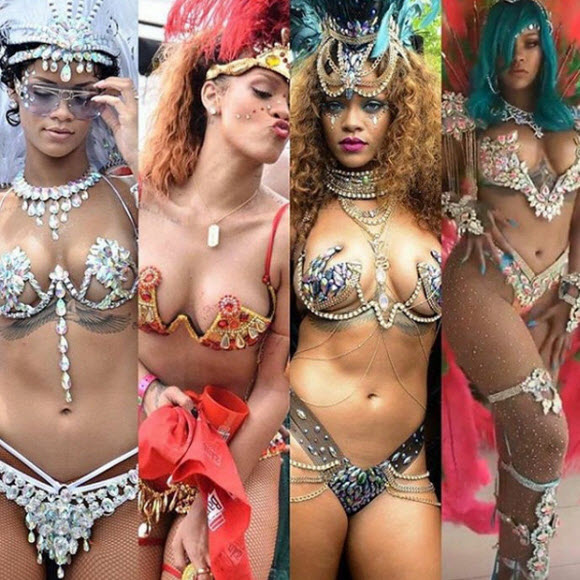 In 2011 the star rocked a bright red number before twerking on just about every passer by.
Meanwhile, in 2015 she sparked rumours she was dating Lewis Hamilton after getting up close and personal with the sportsman.
Source : Dailystar