Roica, a premium stretch fibre with a range of smart functions, by leading specialty Japanese fibre producer Asahi Kasei, aims to redefine new stretch solutions to suit the wardrobe needs of the modern consumer.
The fibre is featured in a number of Autumn/Winter 17-18 fashion ranges, offering its performance functions to hosiery and lingerie producers. "Roica Modern Wardrobe redefines ideation all the way through the supply chain to the modern consumer," the company explains.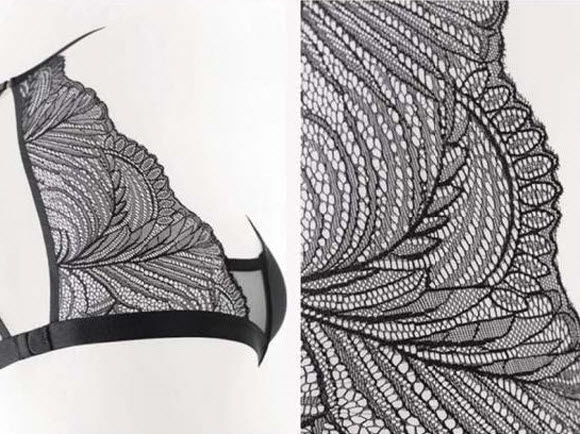 Wolford, the company's dedicated partner for over 10 years, is using the Roica Eco Smart family with Hohenstein Environment compatibility certification of yarns for fabrics that can be disposed of with no harmful environmental results. The new Salad collection launches in a range of tights and lingerie as the first Gold Certified Cradle to Cradle tights, which will be followed by lingerie sets that will hit the shelves in Spring/Summer 19. The hosiery range was exhibited at the recent Interfilière trade show in Paris.
Cosabella luxury lingerie brand produced by Collezioni SRL sells in over 100 countries, with a premium collection of 2000 styles for every sector of lingerie and leisurewear. Latest styles use Eco-Lace by Tessitura Colombo Antonio fabrics, made with Roica Eco Smart for the more luxurious upscaled lines.
Triumph Lingerie, another leading lingerie brand, uses the new stretch lace from Iluna Group and the Roica Eco Smart family, made with GRS certified family of yarns, in its latest Essence by Triumph collection's slips and lingerie sets designs.
Aubade, in the lingerie business for 60 years, showed the new romantic Rose d'Ispahan line, which moulds elegant rose patterned designs using the Roica Eco Smart family from Dresdner Spitzen.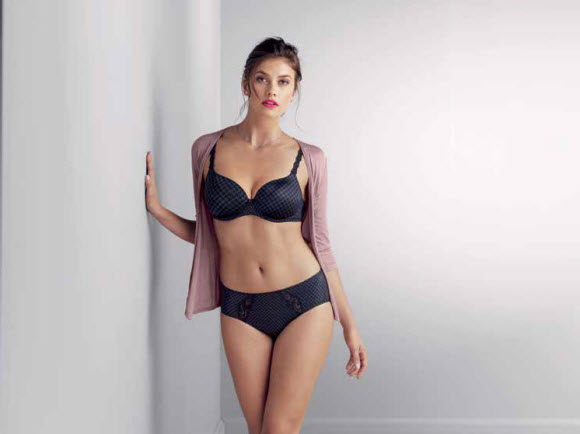 Finally, Anita, a manufacturer with more than 130 years' experience, uses materials by Penn Asia with Roica stretch fibre for lingerie sets Fleur and Josephine that aim to give the woman a very shapely silhouette without compromising comfort.
Asahi Kasei is a diversified Japan based manufacturer of fibres and chemicals. Throughout the 1950s and 1960s, the Asahi Kasei Group achieved growth mainly in the fibres business. In the 1960s and 1970s, the company began expanding operations in the fields of petrochemicals, construction materials, and homes. It then further diversified its business portfolio by advancing into the fields of health care and electronics, establishing a unique position as a highly diversified chemical manufacturer.
Source : knittingindustry