Super Model And Actress Kate Upton flaunted her incredible figure in a red hot bikini.
The stunning model chose a bikini that featured a strapless top half, revealing underboob and the bottom half of the swimsuit have G string pantie.
The 25-year-old model recently shared photos of her vacation in Capri/Italy that prove the beloved destination is as beautiful as ever.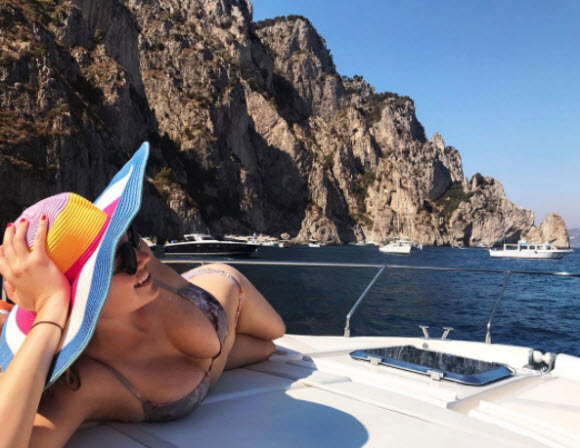 During her trip, Upton made stops in Positano, Capri, and the Amalfi Coast, according to one Italian newspaper. Upton relaxed on a boat in the Tyrrhenian Sea and sipped Aperol spritzes in true Amalfi style.
But Upton is far from the only star to relax in the area. The island of Capri has long been a celebrity playground, hosting everyone from Jacqueline Kennedy Onassis to Beyoncé.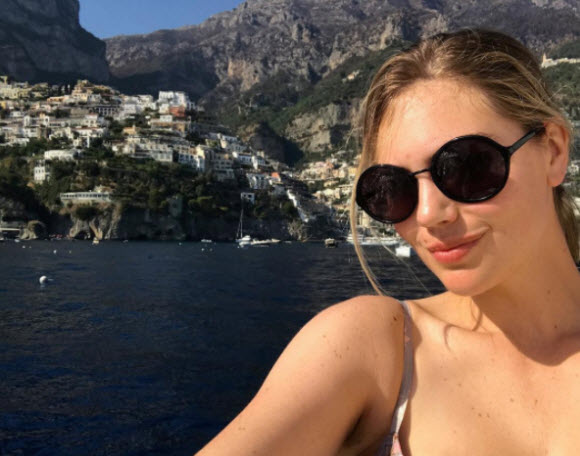 Those who want to try their luck at celebrity spotting on the island should try to stay near the Marina Piccola. Capri.com advises that most celebrities forgo hotels and instead stay in luxury yachts at the marina.
If walking by isn't enough and you'd rather sit next to someone rich and famous at a restaurant, Capri.com says that Villa Verde hosts "wall-to-wall" celebrities at dinner, and Da Paolino, where dinner is served under picturesque lemon trees, is known as "restaurant to the stars."
However, those following in Upton's vacation footsteps should take care when they visit Capri. The island's mayor recently warned that the destination is becoming overrun by tourists.