ThirdLove, the world's fastest-growing online bra and underwear brand, announced today the addition of 24 new sizes to its bra collection.
Known for its revolutionary approach to designing the perfect fit for women of all shapes – most notably as the first and only company in the world to offer half-cup sizes – ThirdLove leads the industry in inclusive size options, surpassing Victoria's Secret, Aerie and Calvin Klein.
ThirdLove's expansion is the result of carefully tracked and curated data that signaled overwhelming demand for a broader range of sizes and comes on the heels of a June 2017 beta test that sold out in eight days. There are currently 1.3 million women on ThirdLove's waitlist for these new sizes, which span a 28 to 48 band and an AA through H cup. While the new bras cost 45 percent more to produce, ThirdLove will not charge customers a different price from its existing collection. The new sizes also will not be referred to as 'plus size.'
"The average American woman is a 34E(DD), and we know her bra size changes about six times in her life – our dedication to size inclusivity is about helping women find their perfect bra for every moment of their lives," said Heidi Zak, Co-Founder and Co-CEO of ThirdLove. "Our mission is to empower all women to feel comfortable and confident every day, in every outfit – that means defying industry standards and offering premium quality, better fitting, beautiful options to women who are often overlooked. Our ultimate goal is to offer a bra for every body."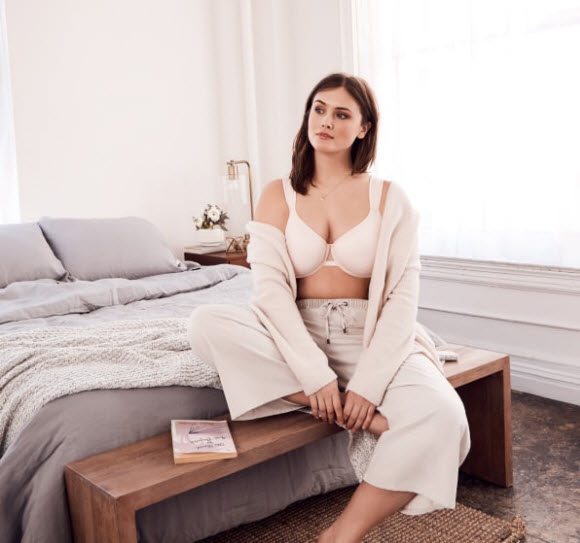 In addition to creating the best fitting bras in the industry, ThirdLove offers women a vastly superior online shopping experience rooted in data science and backed by proprietary algorithms with more than 400 million data points. To date, 10 million women have been fitted through the Company's innovative Fit Finder™ technology, which has disrupted the way women shop for and purchase bras.
Lori Greeley, ThirdLove Board member and former CEO of Victoria's Secret says, "No other brand has done so much to disrupt the norms in the bra industry for women of all shapes and sizes. I'm continually impressed by ThirdLove's tenacity and passion to create the best fitting, most comfortable bra for every woman. In all the years I've worked in the industry, I've never seen such dedication to inclusivity."
The 24/7 Perfect Coverage bra in these new sizes is offered in seven colors, including five Naked shades that are designed to complement an array of skin tones. Women looking for bras in larger cup sizes will find that ThirdLove's thoughtful details, including body-forming memory foam cups, gently padded straps, and an additional hook-and-eye closure will help keep them comfortable all day. The 24 new bra sizes, along with ThirdLove's entire collection of more than 70 size options, are available exclusively on thirdlove.com.
Source : businesswire