Lisa Appleton left very little to the imagination when she recently flaunted her sexy body in red hot tiny bikini for a seriously sexy photo shoot for Christmas spirit.
The 49-year-old exhibitionist and reality star bared nearly everything in a tiny bright red, string thong bikini for some Christmas snaps as she gets into the holiday spirit.
Donning a Santa's hat, knee-high black boots and a pair of shades, Lisa showed off her figure and left next to nothing to the imagination with a red bikini with white trim.
She later spun around and revealed her bare bum in the tiny mesh material which left her completely exposed at the back.
The star has had a lot to celebrate after undergoing a complete body transformation over the past year – including a recent boob reduction.
Lisa decided to undergo the treatment after being left with one boob bigger than the other following years of yo-yo dieting.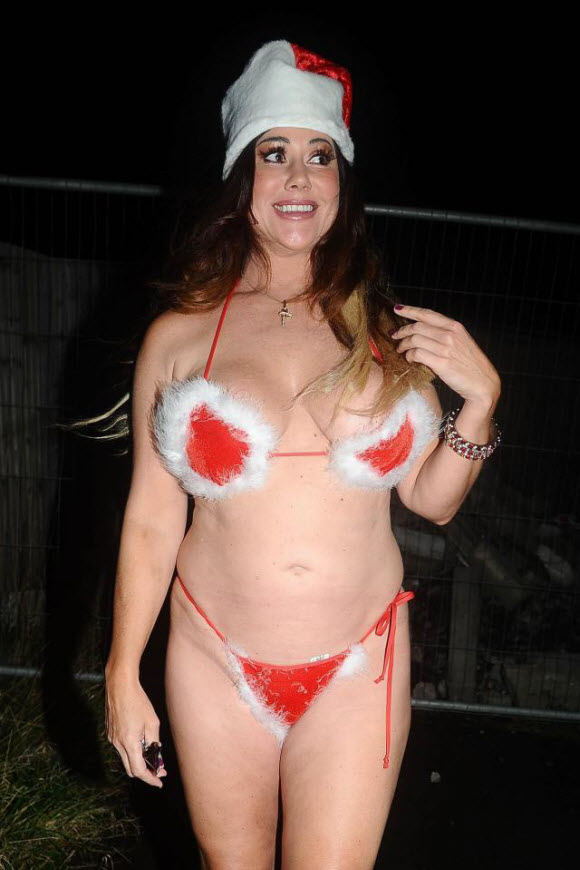 The former BB star, who admitted she loves getting naked now saying she feels like Adam and Eve, underwent lipo suction and contouring to achieve the look and couldn't be happier with the results.
Speaking exclusively to The Sun Online, Lisa revealed: "I had lipo suction and contouring as one of my boobs was two cups sizes bigger than the other due to weight gain and then weight loss …. and age!
"My boobies are more matched now before my cup sizes one boob was a double FF and the other double EE now they both double EE!"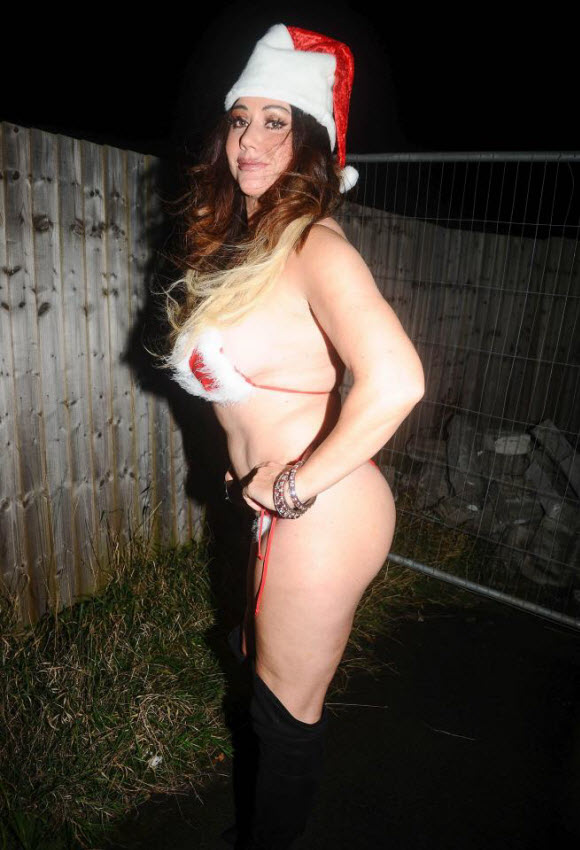 But despite looking amazing, Lisa is already planning having more work done to make sure she looks the best she can as she gears up to turn 50 next year.
"I'm thinking about having implants and behind the muscle to lift them up round my chin!" she said.
"They are starting to sag! I'm 50 next year on May 22nd and I'm going to look the best I've ever looked!"
Source : The Sun