Apart from being a relative necessity, lingerie is a gift to oneself. Mimi Holliday never fails to convey this concept through its very comfortable, luxury garments. Every day is special enough to wear silk covered straps and beautiful eyelashes lace.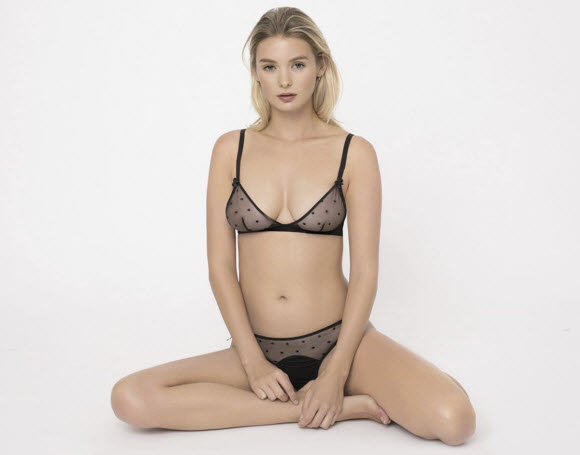 For this Pre-Autumn 2018 collection, Mimi Holliday's sophisticated silhouettes are back with a color palette very reminiscent of a white Christmas. Maintaining its notoriously clean and modern lines, the British brand played with black tulle, chic polka dots, and red accents for a fun and flirty collection.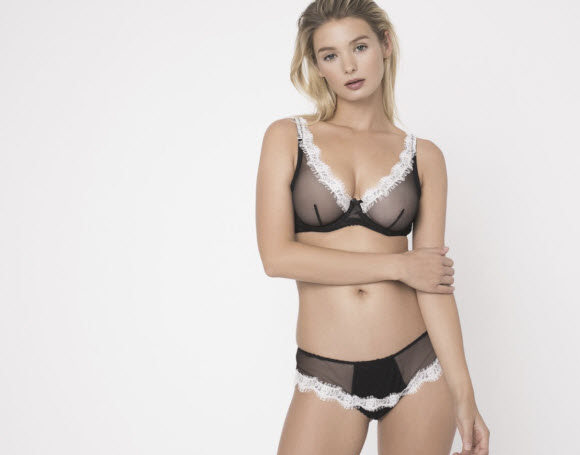 As usual, the attention to detail is noticeable. Silk covered buttons, fine French tulle and beautiful graphic lace are just a few of the delightful components of this collection. The editorial was shot by renowned fashion photographer, Jane Mackleish-Kelsey. Mimi Holliday founder, Damaris Evans, and Jane used a kaleidoscope lens for a more retro look.
Dottie L'Amour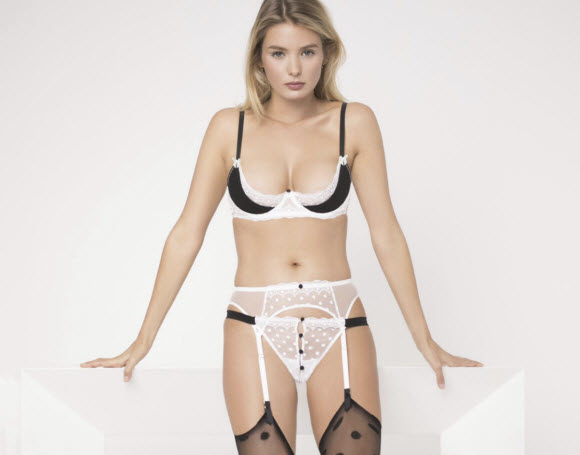 One of the show-stopping ranges of this pre-season is Dottie L'Amour. This very playful and cheeky set is like a mini tuxedo meant to flatter your curves and uplift your confidence. The minimalist structure of this quarter cup bra is elevated by a beautiful embroidered lace and black silk detailing. The silk covered buttons are a very elegant element and incorporate a feel of luxury to this ensemble.
Bisou Bisou
The Signature range Bisou Bisou is back this season with three different bras styles: a comfort bra, a shoulder bra and a padded push-up bras. The shoulder bras are known for their relaxed and flattering fit, perfect if you can't wear bralettes but love the feel of a light support. The adorable eyelashes lace is great for layering under a comfy sweater with a deep neckline or a classic plain dress to add some texture.
Opium Blanc
The Opium Blanc range stands out by its discrete sophistication. Looking at it, you can almost see tiny little snowflakes floating in the air. The V neckline is made to give gentle support and inconspicuous coverage, though the semi-sheer mesh leaves little to the imagination. The signature silk accents add some sensuality to this set, which inspires innocence and happiness.
Orchid Noir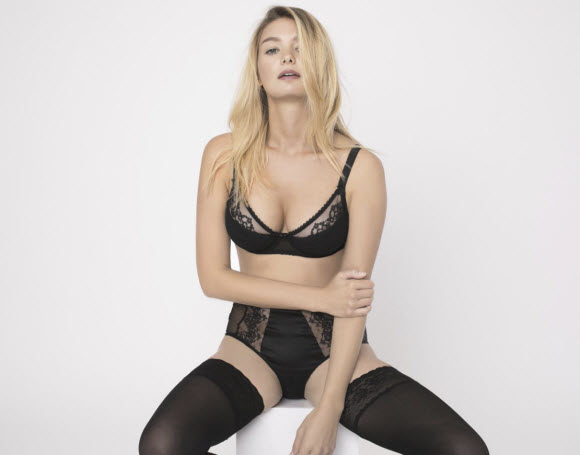 Orchid Noir is a modern and self-indulgent take on the black everyday lingerie set. In fact, the graphic zig-zag lace and black silk detailing provides this set with a timeless elegance. The Orchid Noir bra can be paired with two coordinate options. One option is a classic high-waisted brief showing a strategically placed pure silk panel at the front, and a completely sheer back. Then—to turn this set into a femme fatale attire—the brand designed its signature corset knickers. Who said black lingerie had to be boring?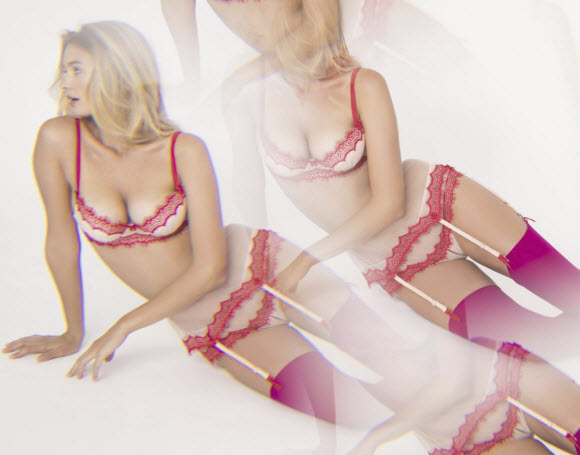 The Strawberry Split is both a cocktail and a dessert, so…pick your poison! This is a pretty appropriate name for a luscious lingerie set. The association of a rich scarlet red, soft peach and sheer tulle is a refreshing take on the Bisou Bisou aesthetic. The balcony bra is made for maximum push-up effect with its plunging neckline. This set features an ouvert boyshort and a delicate deep suspender belt, all of this meant for an astounding silhouette.
Buzzing for Hummingbird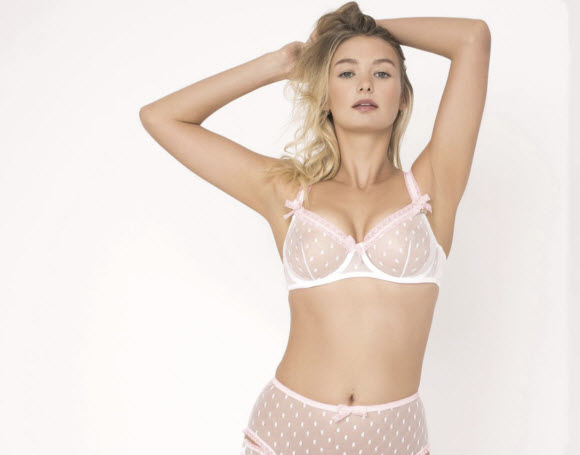 Adorned with sweet baby pink frill and white polka dot lace, the Hummingbird collection is light and flirty. Perfect to wear under your sweetest dress when having a cup of tea in your personal wonderland. This set is tender with a touch of naughtiness, featuring darling ouvert knickers. It is a romantic invitation.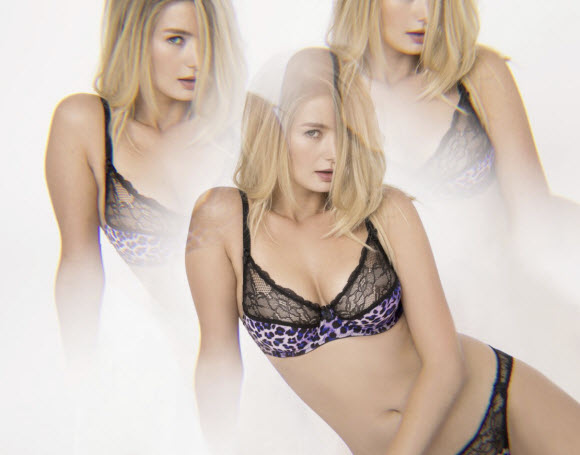 Now, animal prints are in trend this season and Mimi wouldn't let you down. This exclusive indigo leopard print on pure silk is certainly bold. Tutu Tatou is wild yet comfortable. Indeed, the unpadded plunge bra offers a smooth fit and natural shaping. While not every Mimi Holliday bra is meant for everyone, the variety of shapes can definitely help finding a suitable fit.
Prices for this collection range, and the sizes run from 30-36 A to FF and XS to XL.
Source : Lingerie Journal