Stepping out into the August sunshine, Nikita chose to wash her car in full view of a waiting photographer.
She completed her look with a plunging white crop top and fluffy black sliders – not the best ensemble to wear around so much water.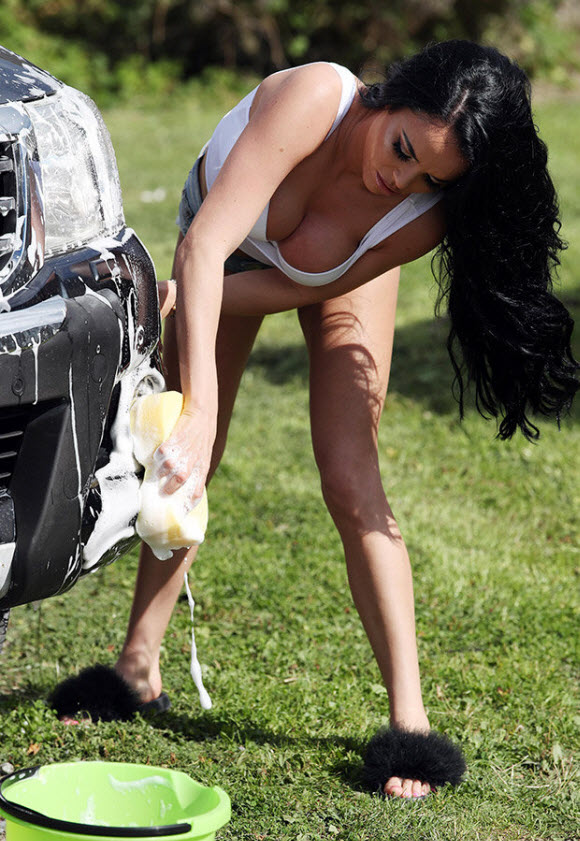 The Geordie lass flaunted her ample chest as she made sure the wheel trims were spotless.
And when she got up on the bonnet, things went from clean to filthy as she turned the innocent task into something much more naughty.
Straddling the hood, Nikita flung her head back and let the wind blow her long raven locks away from her face.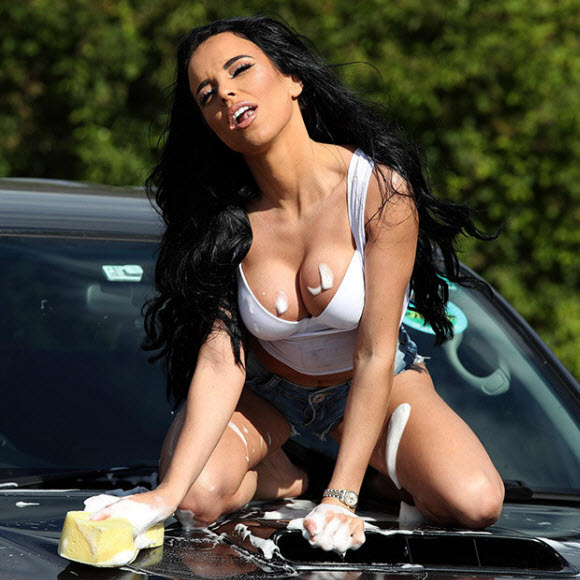 At one point, she splashed white froth over her boobs and legs, making the car wash look more like porno bloopers.
The bombshell spun around to allow her pert rear to get in on the action, and she proudly gave it its moment.
Bending over, her tiny shorts barely kept her modesty concealed, though if boyfriend Che Trattles was there, he probably wouldn't have minded.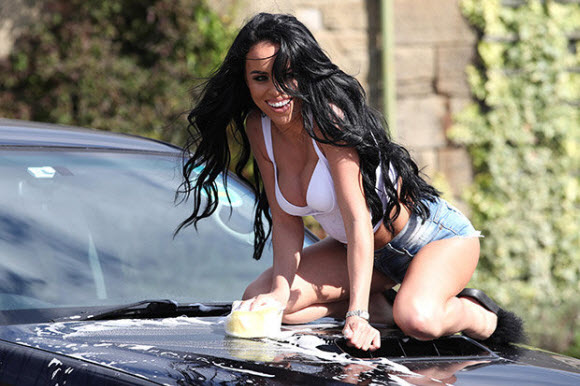 Nikita and her 21-year-old man have been together almost two years and managed to stay together through the trials of Make or Break.
Speaking of their relationship, she admitted: "It was more issues with myself to better the relationship."
Source : Dailystar