Kylie Jenner Displayed her amazing body figure for her latest sexy photos posted on Instagram .
The model proved that blondes really do have more fun, as she sizzled in a tiny bodysuit for her latest pics.
Dressed in a see-through white one piece, the Keeping Up With Kardashians starshowed off her incredible figure.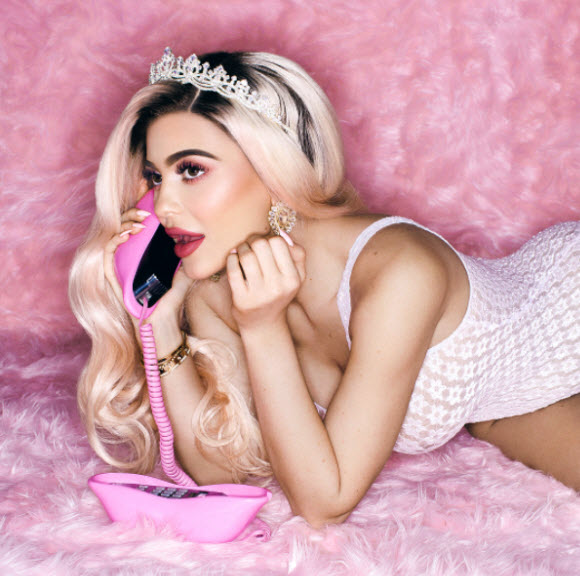 Her long locks flowed down her back, and she wore a tiara in her hair.
The reality babe wore sky high stilettos to complete her look.
The 20-year-old was sat on a pink fluffy floor, and was seen in one pic talking into a hot pink phone shaped as a pair of lips.
The Lip Kit mogul shared the sexy snaps on Instagram to promote her latest cosmetics.
Kylie later posted some more racy pics , this time wearing a plunging cutaway bikini.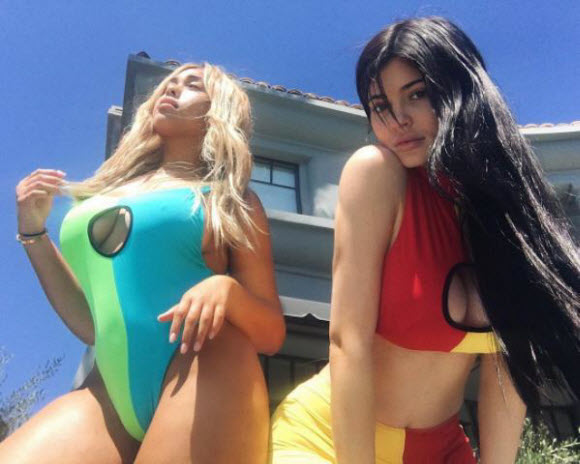 In the snaps she was with her best friend Jordyn Wood.
She captioned the photos: "Summers almost over party"
The two women looked sexy in their coordinated block coloured swimwear
Meanwhile Kylie, who celebrated her birthday last week, revealed she feels like an "old woman" trapped in a young adult's body.
The reality star kick started her business empire Kylie Cosmetics last year and has admitted she's had to grow up fast because she's had to learn how to handle her money and expand her brand.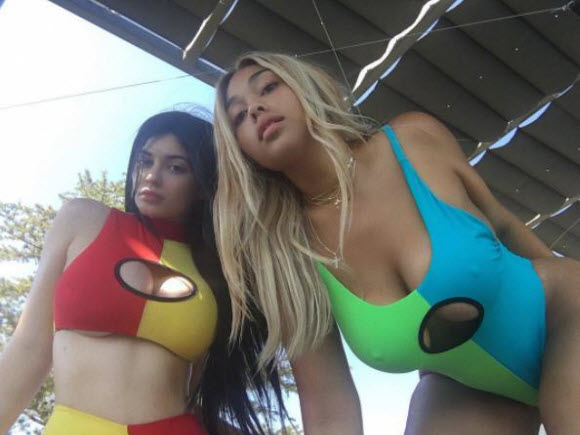 Speaking in the new episode of Life of Kylie, she said: "The majority of 19 year olds are still in the 'trying to figure it out' stage or in college. Me, it's like major responsibilities. I feel like a little old woman stuck in a 19 year old's body."
And it's not just the financial side she's had to learn on the job as the Keeping Up With the Kardashians star has had to work out who is trying to take advantage of her.
She explained: "I definitely have like a lot of patience unless you're affecting my time. I had to learn how to balance between friendship and business, just trying to take on the boss role and standing up for myself, because people do take advantage of you."
Source : The Sun