The blond beauty Olivia Attwood who found fame on the hit dating show this summer, jetted out to Mykonos on Tuesday to catch some summer sun.
Stripping off to a skimpy white bikini, the 26-year-old proudly showed off her toned frame.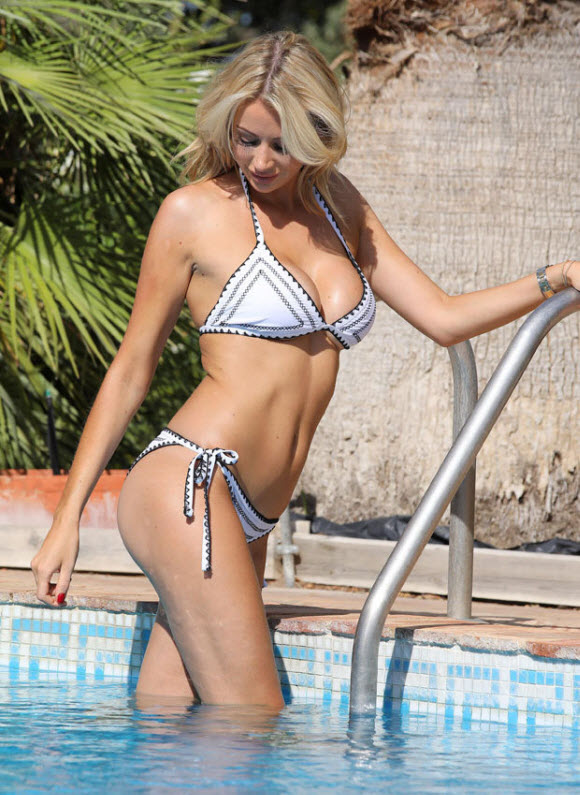 Turning her day at the pool into a photoshoot, Liv looked hotter than ever as she struck up a pose.
In one shot the blonde beauty can be seen exposing her peachy rump as she relaxes on her sun lounger.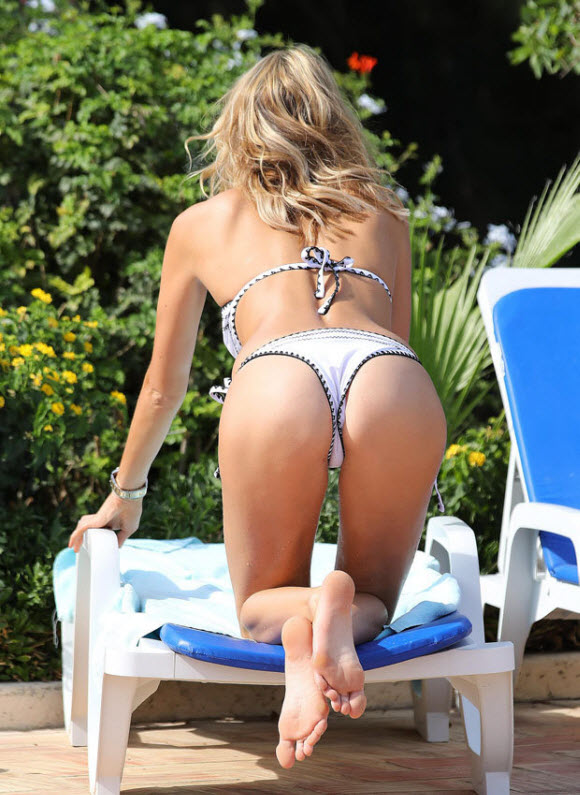 Making sure her trusty cameraman got the shot, Liv pushed out her impressive booty before laying on her stomach.
Meanwhile, in another snap the attention-loving star suggestively rubbed suncream into her chest.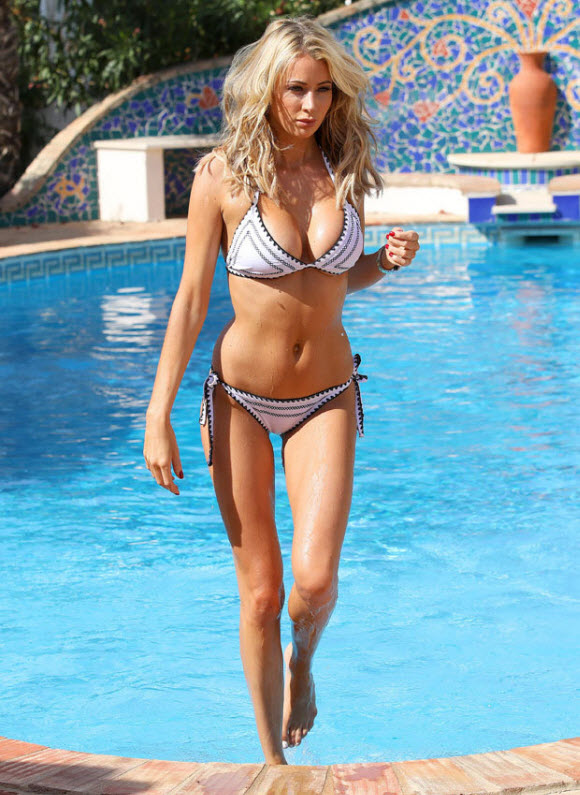 Though it seems posing and pouting is tiring work as Olivia headed to the pool to cool down.
Soaking herself in the clear water, the TV gal wowed before slowing running her hands through her hair.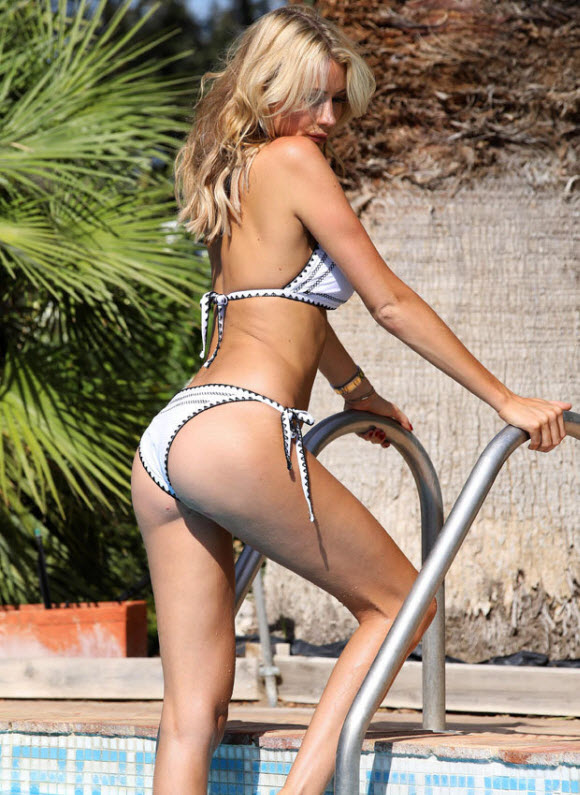 Despite only coming third on Love Island, Olivia and her boyfriend Chris have already amassed an impressive following online.
During a recent appearance on Loose Women, the 22-year-old hunk was left in an awkward position when Katie Price appeared to be flirting with him.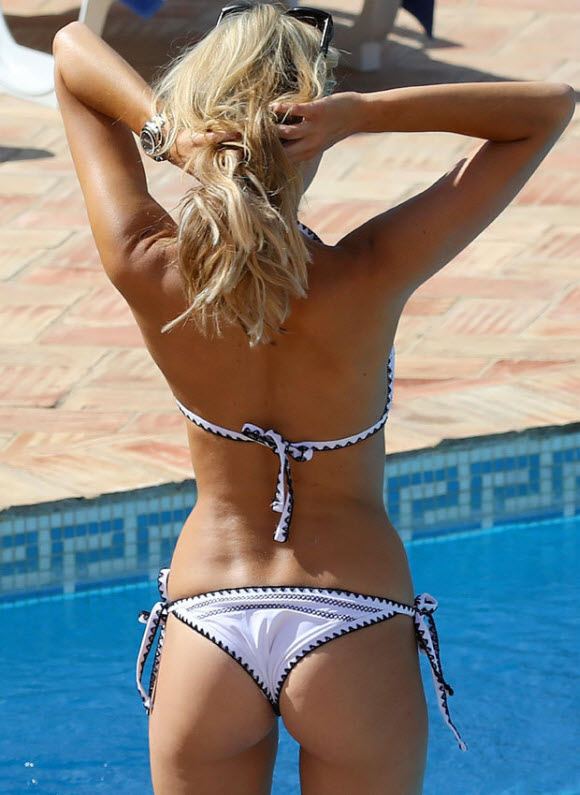 "If I wasn't married you would be my type on paper, 100 percent to a tee," the businesswoman bolding stated.
She added: "But she's [Olivia] got you, lucky girl! And I'm married."