Olivia Munn managed to take time out of her busy schedule to hang out with her girlfriends on a beautiful beach in Hawaii on Saturday.
The 37-year-old actress was all smiles as she lounged by the water and took some pictures with her friends.
Olivia made sure to but her famous assets on display in a plunging red swimsuit.
The stunner accessorized her beach ensemble with a straw hat, sunglasses, and multiple bracelets.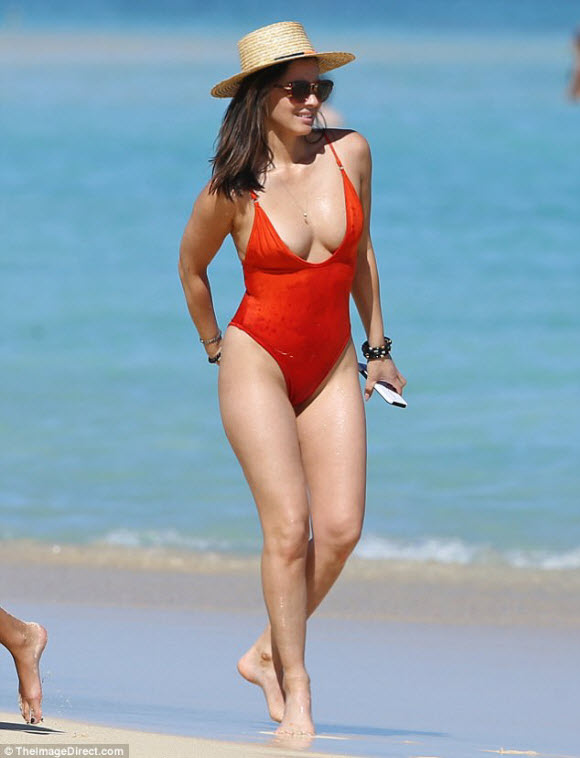 Olivia left her silky brown tresses down by her shoulders while sporting a make-up free face.
After her dip in the water, The Newsroom actress covered up her derriere with a white wrap-around skirt.
Although it's starting to snow in multiple states, Olivia seemed to embrace the warm Hawaiian weather.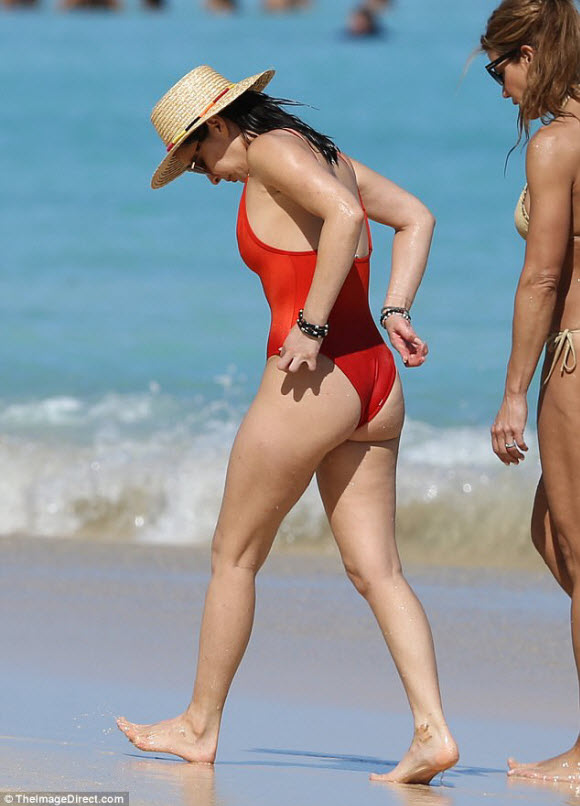 Olivia held her phone tightly in her hand white also carrying around her gold colored flip-flop sandals.
The X-Men star was also seen sporting a nude backpack as she took a walk in the sand.
Olivia and her friends were cheery as they sat in the sand and waited for the waves to crash up on them.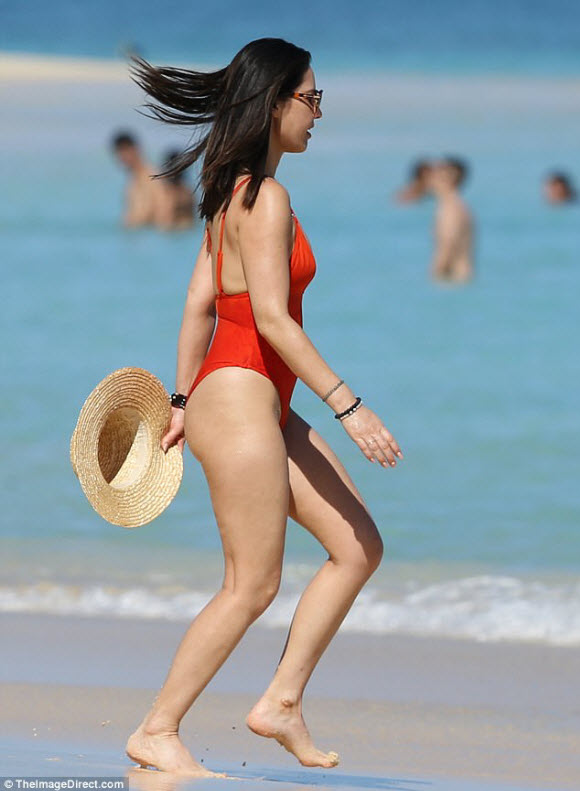 Ofcourse the 37-year-old didn't miss any photo opportunities.
Her and her friends made sure to take some candid pictures while enjoying the island.
Olivia captioned one photo: 'We are her X'.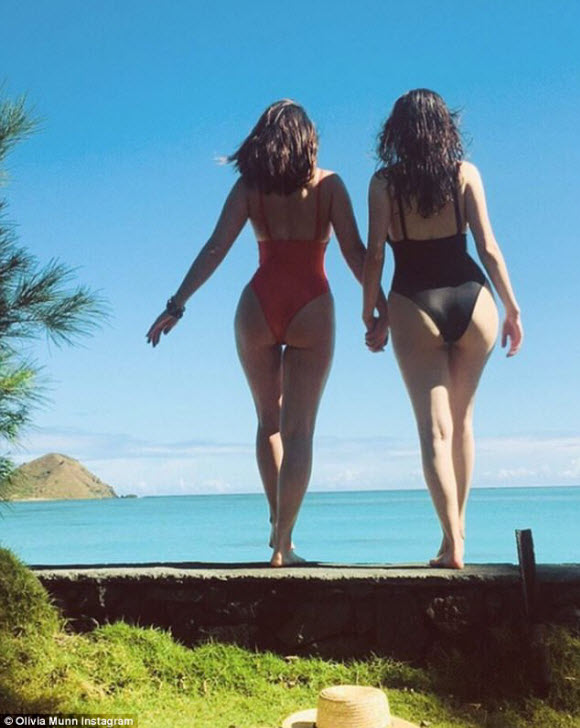 She posted a behind shot with a friend, as the two ladies were seen looking out at the ocean view.
Olivia wrote: 'No fear // Liv + Catherine'.
The brunette-bombshell captioned a photo of her and two other of her friends, 'Meet the Niemunns. #aboutlastnight Hawaii edition.'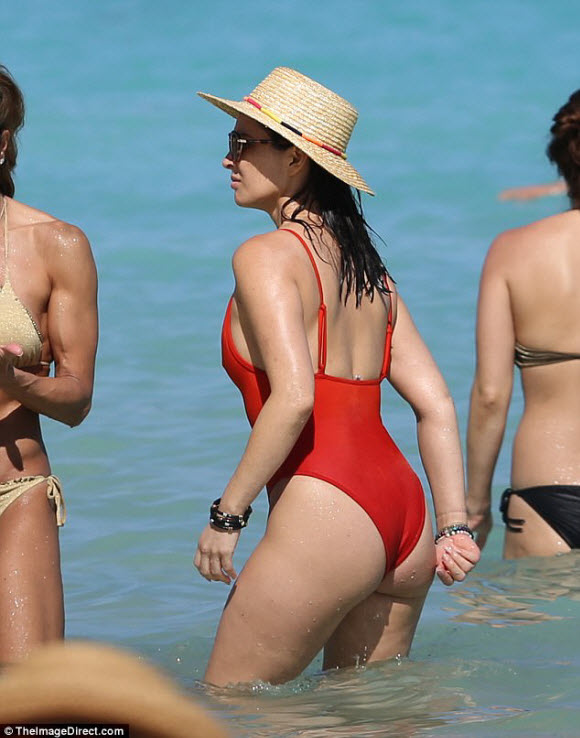 This year, Olivia released one film-which was The LEGO Ninjago Movie.
Next year, she will star in The Predator, Ocean's Eight, X-Men: Dark Phoenix, and Dick Movie.
This week, Olivia will be presenting the nominees for the 24th Screen Actors Guild Awards on December 13.
Source : Dailymail