Paris Jackson gave her fans a gift as she poses topless yesterday in her latest photo posted on Instagram.
The 19-year-old was pictured gazing seductively up towards the camera as she laid down on her bed, with just one of her doggy friends to cover her modesty in the sizzling upload.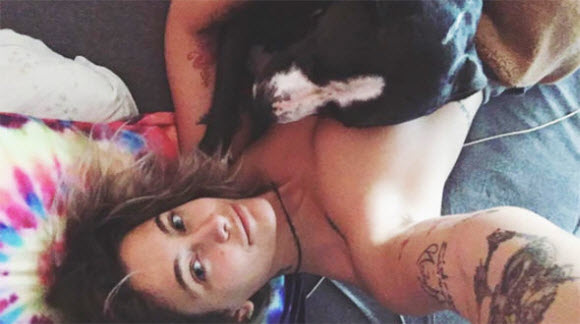 Paris – who regularly treats her 1.8 million Instagram followers to an array of sexy snaps – seemingly went make-up free for the image, which she simply captioned: "Bby (sic)."
The beauty's latest post comes after she went topless once again in yet another ridiculously racy photograph, which saw her cheekily covering her bare chest with just a packet of playing cards.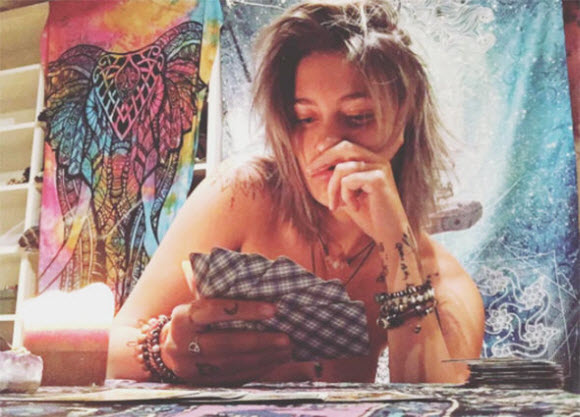 Paris – who has never been one to hold her tongue – recently went on an epic rant about the people who constantly criticise her on a day-to-day basis.
The teenager shared an impassioned speech on her Instagram story to point out that no matter what she does and no matter how much she gives back to society, there will always be people who want to put her down.
She stated: "I'm not the kind of person that likes to brag in regards to my activism or the good that I'm trying to put into this world, the s**t that I'm trying to do."
She went on: "I don't like to brag about that s**t, because I think it's something that we all should do and I guess I'm trying to set an example for these young millennials and new kids that are coming into all this social media.
"All this s**t that's said about me and a lot of people I know and a lot of people I'm related to, that's a given.
"I guess this is mainly for the people that don't agree with who I am and don't agree with what I do and don't agree with my morals and just spend their time just trying to hurt me."
Paris continued to say that despite the criticism, she thinks that she's on a "pretty good track" and that despite her not only doing good for the world and managing to launch a career for herself at the tender age of 19, haters will still have something to say.
Source : Experess