Rhian Sudden's Instagram is still a tribute to her jaw-dropping assets, and every one of her 226,000 followers tune in to gawk at her smokin' hot bod.
Today saw the Celebrity Big Brother babe strip off yet again.
Rhian donned her "granny pants" and still managed to make them incredibly sexy.
The two-piece featured black pants and a bra which allowed her assets to overspill from the neckline.
Rhian flashed enough cleavage to boggle the mind as her boobs were pushed up to her chin.
Tugging on her underwear, the ex-model appeared to be makeup-free.
Rhian – who has been engaged to Coronation Street's Oliver Mellor since 2014 – then announced her new career path.
The blonde is transitioning from being the queen of boobs to the queen of butts.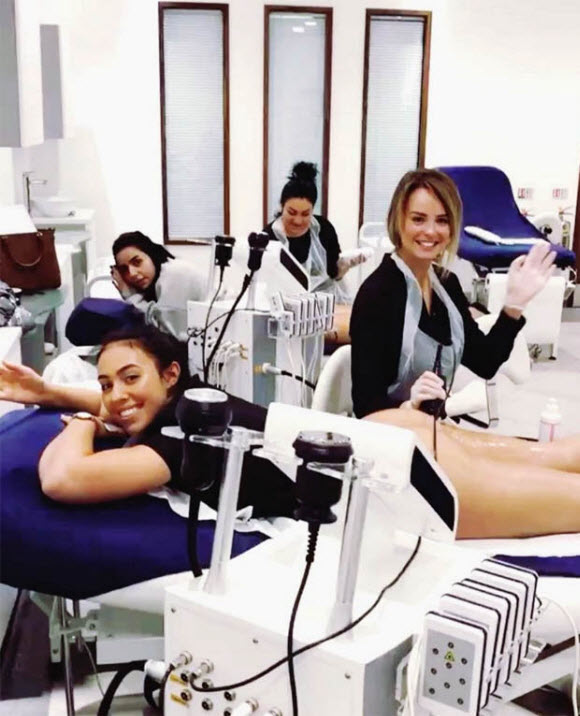 "Pleased to announce I am officially trained in @brazilianbootylift the non-surgical booty lift procedure," she wrote on Instagram.
"I will be taking bookings very shortly and working from @perrieespa. I will be pinging out some dates and extra special prices very soon!"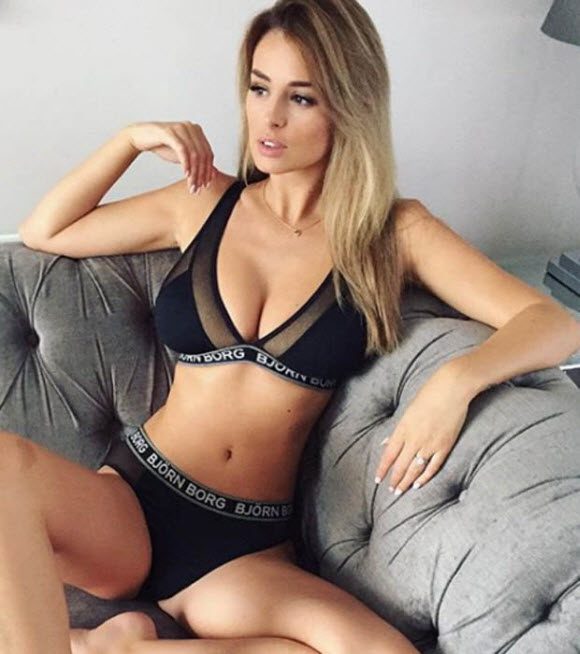 Rhian first flashed her assets in August 2006 and became one of Britain's most popular glamour models.
But she quit her craft earlier this year, stating she wanted to quit "while she was ahead".
Rhian is also known for being at the centre of two sexting scandals with TV presenter Vernon Kay.
Source : Dailystar