Supermodel Ashley Graham has shown off her incredible curves once more, stripping down to her lingerie for a new campaign.
The 28-year-old model donned some seriously sexy lingerie for the latest shots, which were taken to promote her new underwear range.

Ashley, who rose to fame after appearing on last year's cover of Sport's Illustrated, has been hailed as a body confidence hero after speaking frankly about her size and weight.

The size 14 American, who is originally from Nebraska, posed on a private jet for the sultry shots, that also feature some handsome gentlemen accompanying her.

And after being hailed as one of ABC's Breakout Stars of 2015, we're sure it won't be long before this entire lingerie range flies off the shelves.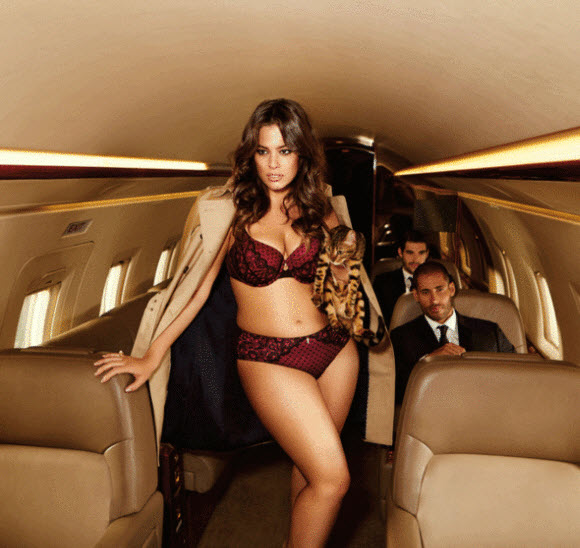 Available from Addition Elle, sizes range from a 36-44 DD-H, with the collection ranging from dark purples to black.

Ashley has been an inspiration to women everywhere for her frank discussions about body image, where she preaches that self love and acceptance is what's important in this increasingly image driven world.

In her TED talk in May 2015, the star said learning to accept her curves was a revelation, after years not being able to compare to other models.

"I felt free once I realized I was never going to fit the narrow mold," she told the audience.

"There is no one perfect body….the fashion industry may persist to label me as 'plus size', but I like to think of it as 'my size'."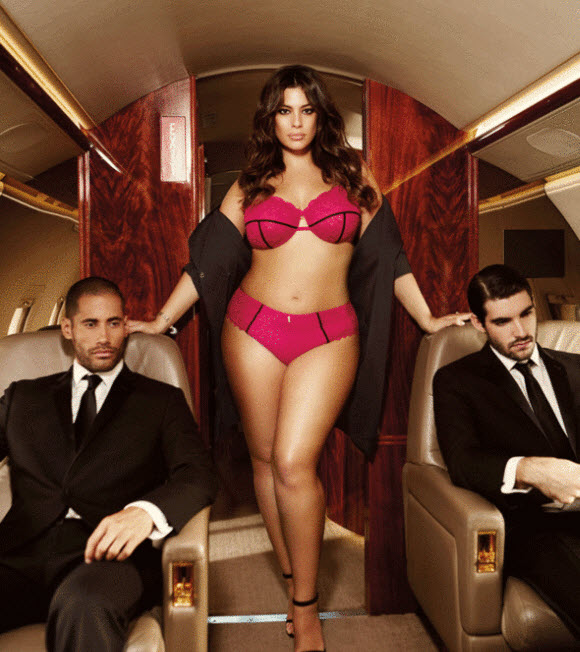 Graham also revealed the frightening statistic that after a global survey, only 2 per cent of women find themselves beautiful.

"I believe that beauty is beyond size," she said. "With so much emphasis on the body and external, it's no wonder that we all suffer so much internally.

"But you know, people in the fashion industry told me that I would never be in magazines let alone the covers of them.

"Well I guess we've proven them wrong."

You're right there, Ashley Graham. And we're mighty glad about that.

source : express.co.uk