Victoria's Secret angel Stella Maxwell bared her taut tummy in a baby-blue crop top after Sunday brunch with her girlfriend Kristen Stewart in Hollywood.
The Lions Model and the César Award winner – both 27 – matched each other in sunglasses, T-shirts, and baggy blue jeans for their romantic stroll.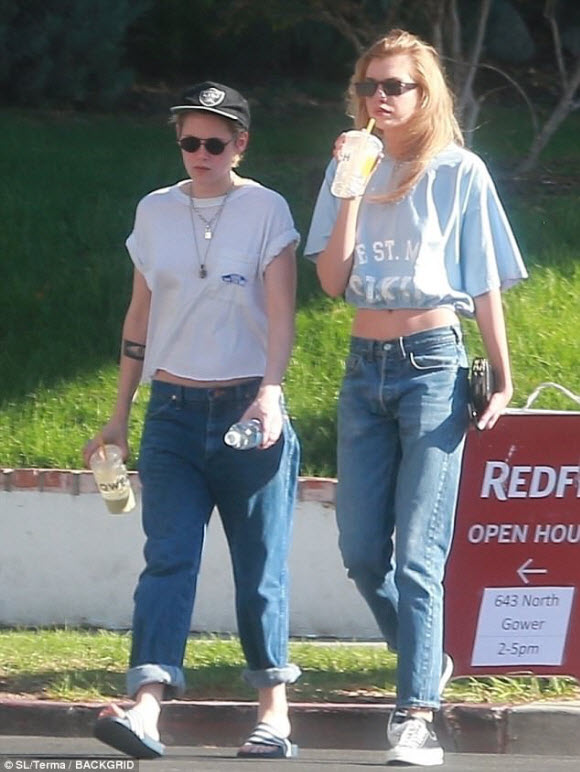 The Belgium-born Brit and the Los Angeles native confirmed their romance in December, but the sapphic pair were first spotted partying together at the Met Gala in May 2016.
Stewart was the first woman to be romantically linked with Maxwell since her 2015 spring fling with 'pansexual' pop diva Miley Cyrus.
And Kristen previously romanced Grammy-winning British belter St. Vincent, French songstress Soko, as well as her former assistant Alicia Cargile.
Later that day, Love Magazine shared an Instagram video of the 5ft9in blonde arm-wrestling fellow Victoria's Secret stunner, Barbara Palvin, on the set of its upcoming Advent calendar.
In the clip, the Alberta Ferretti catwalker taunted the Hungarian 23-year-old to 'really try' before she replied: 'Do it! Push it! Push it real good!'
After cheating by attempting to lick the IMG Model's hand, both ladies collapsed in a heap while laughing uproariously.
Unlike brunette 'Babs,' Maxwell scored a coveted spot in the lingerie label's annual CBS-broadcast fashion extravaganza taking place November 28 in Shanghai – according to Fashionista.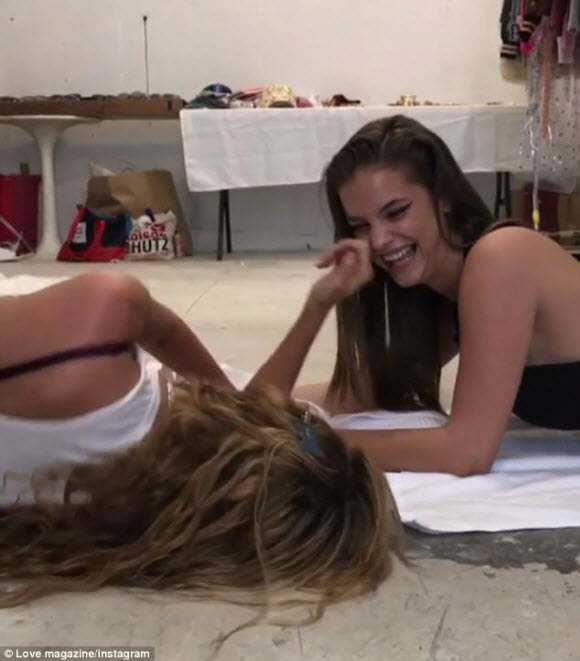 And on August 14, Stella shot a wild west-themed commercial/campaign in Aspen with filmmaker Michael Bay and lensman Jerome Duran for the Victoria's Secret holiday collection.
Impressively, the seasoned Angel – who got her 'wings' in April 2015 – has been modeling for the San Francisco bra brand as far back as 2013.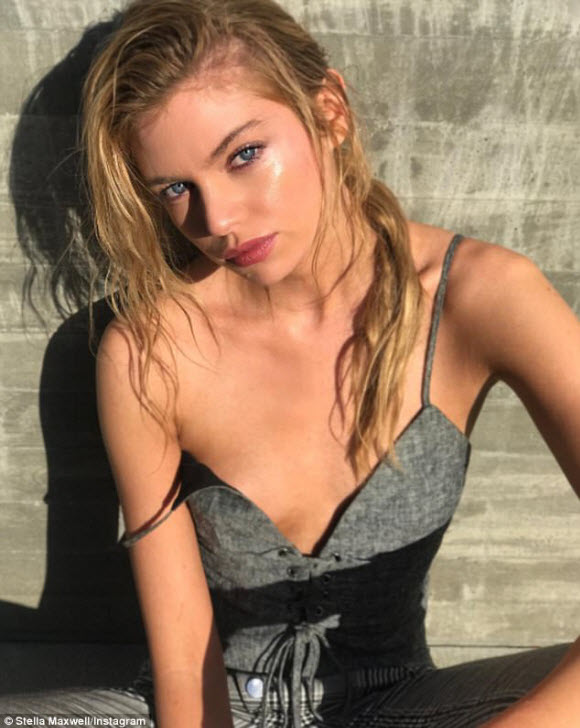 Meanwhile, Stewart buzzed off her hair to play Savannah Knoop, who pretended to be HIV-positive teenage boy JT Leroy before the literary persona was exposed as sister-in-law Laura Albert (Laura Dern).
Justin Kelly's biopic JT – which wrapped filming in Canada and France on August 18 – was adapted from Knoop's 2008 memoir Girl Boy Girl: How I Became JT Leroy.
Source : Dailymail