Super model Caprice reminded people why she's been so successful as she flaunted her sexy body and put on a very busty look while holidaying in Ibiza yesterday.
Caprice turned businesswoman who has appeared on more than 250 magazine front covers in her time.
The mother-of-two showcased her impossibly toned figure while sunning herself poolside in the stunning Spanish island resort.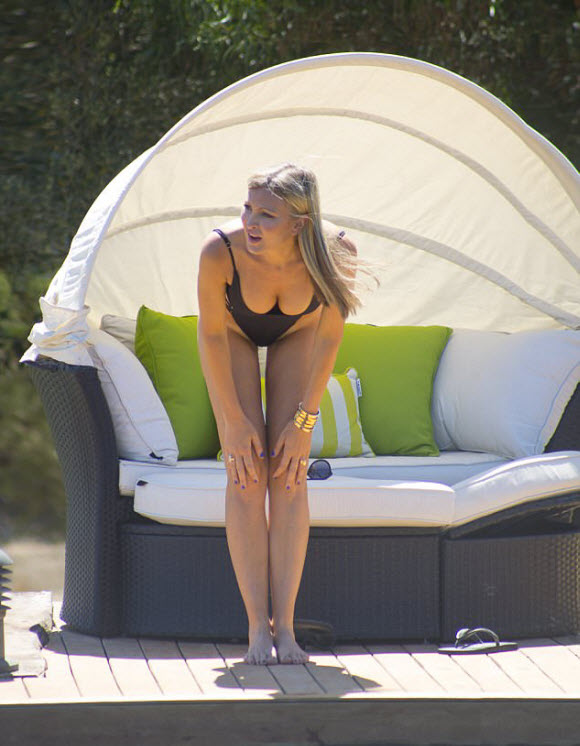 Practicing her downward dog while lapping up the sun, Caprice put on an eye catching display in the skimpy one piece.
Showcasing her long, elegant pins, the model wandered around the pool enjoying the remaining summer sun.
Letting her long blonde locks flow elegantly passed her shoulders, the star cut an effortlessly chic figure in black.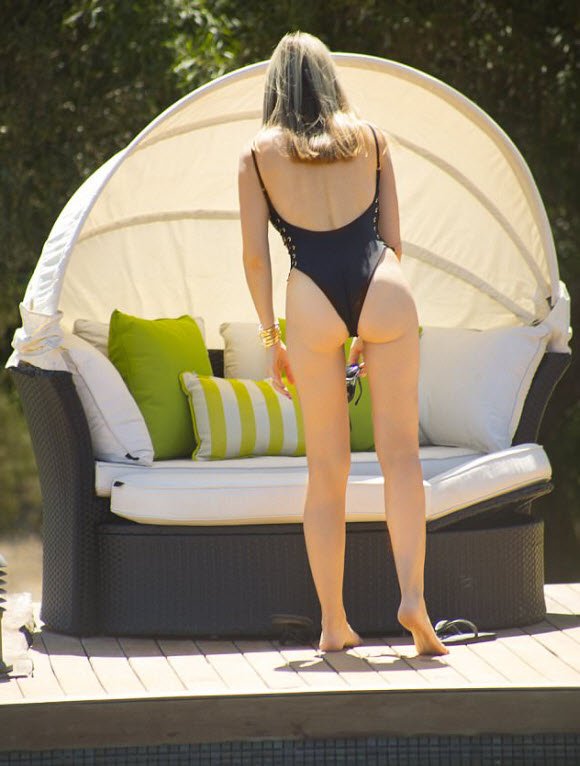 Turning around the stunning supermodel turned around to hint at her pert derriere.
The star deserves to kick back and relax following her traumatic year.
Viewers were rocked after Caprice was forced to quit Channel 4's The Jump earlier this year after show doctors discovered she had a brain tumour.
She later appeared on Loose Women, at the end of April, to open up about the frightening situation, following her required surgery.
The fashion and TV star broke down in tears as she relived the horror of the discovery – and the subsequent battle to keep things together for the sake of her two young sons.
She said of her op, which took place in March: 'I had a seven-and-a-half hour operation… I thought this was the right thing for my family and I didn't have the support system because I didn't tell anyone…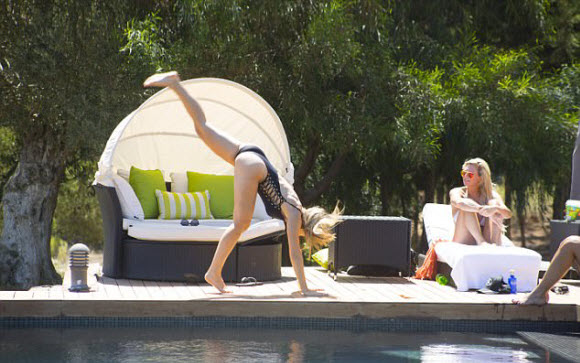 'I just remember being in my bed and praying to my dad in heaven. I just wanted to wake up and be OK. It was the first time that it really hit me.'
The blonde bombshell was forced to come to terms with the news on her own as she was in Austria for the show without her husband Ty Comfort, but admitted she couldn't stop worrying about her three-year-old sons Jax and Jett.
She explained: 'I went to the hospital and the nurse came in and said, "Oh you're fine." And I said, "OK, let's go. We have a live show." And she said. "No, you have to see the neurosurgeon." And I said, "What are you talking about? I need to go."
'Anyway, the nurse came in and she sat down and she said, "Don't be alarmed but you have a brain tumour."
'Obviously, I started to break down and cry hysterically. I just said, "Am I going to die?" That's the first thing you think about, I'm 45 now but I had waited for the right partner at 39 and I waited for my kids.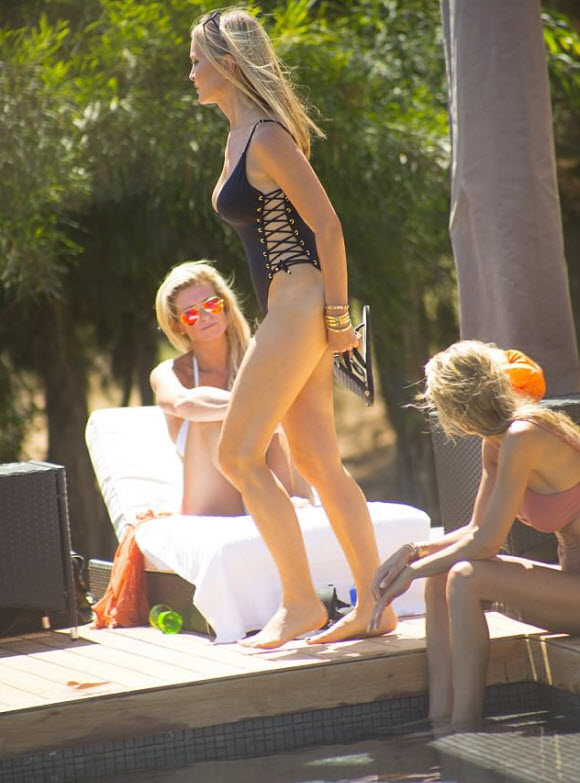 'It's terrifying, and I'm relatively healthy and I've never done drugs and I couldn't believe what they were telling me. For me, I just wanted to be strong for my kids because they're so young. They're three. I wanted to be strong for my partner.'
She said: 'Channel 4 were amazing. They said, "Forget about the show, you're going home." So I went home and I told Ty my partner.
Source : Dailymail