Vicky Pattison surprised her fans today when she shared a very revealing sexy snap of herself on Instagram.
The bride-to-be looked seriously lean as she posed in a plunging red bra and matching pants, which doubled as a way to promote her brand ambassador role for Ann Summers.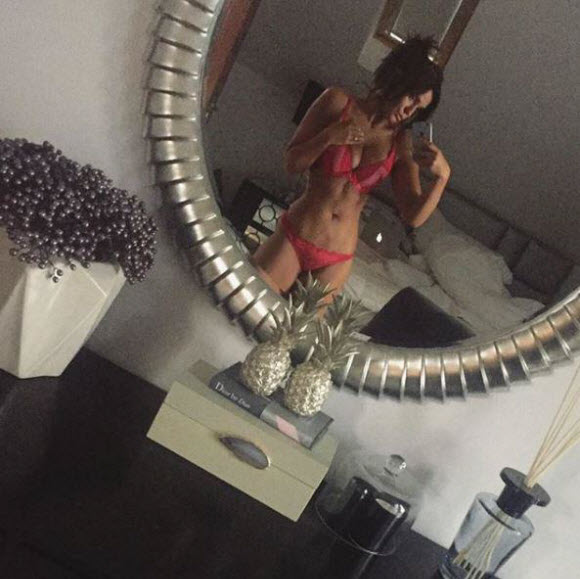 Vicky, 30, displayed her gym-honed body after upping her fitness regime this year.
She undertook a juice detox this summer and also hit different bootcamps after revealing she had been body shamed by online trolls.
The countdown is on as Vicky and fiance John Noble plan their wedding – which will be held next summer in a no-expense-spared bash – and the former Geordie Shore star's latest snap shows her bridal body is a priority.
She went make-up free and tied her hair in a messy bun as she took her saucy bedroom snap with the help of a mirror.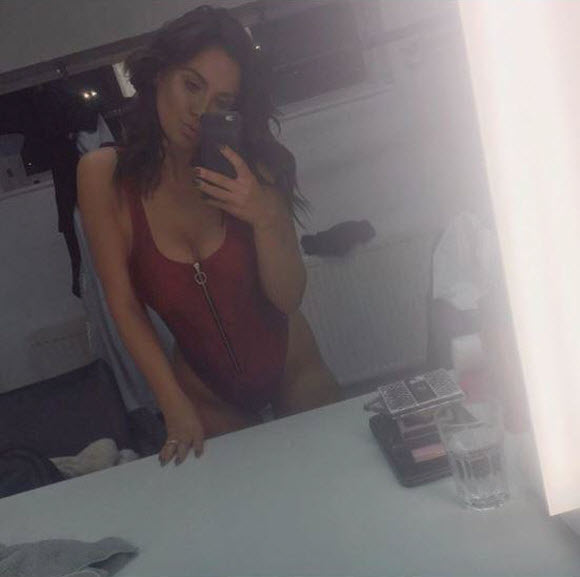 Yet she still seemed in the Christmas spirit as she posted: "Ho, Ho, Ho… Tan on fleek thanks to @fakebakeunited by the @thetanexpert "
She jokingly added: "And lingerie by @annsummers. "Pineapple head to match my pineapple ornaments! "
Fans of the bubbly brunette were left in awe of her muscular, strong look, with one writing: "If that isn't motivation enough to get myself to the gym I don't know what is. .. "
Another posted: "You look amazing !!!! " while a third wrote: "Smoking hot, smouldering hot, burning hot, on fire hot!!!!!!!!! Just hot hot hot ."
One fan then gushed: "Christ almighty! You are killing it!! X"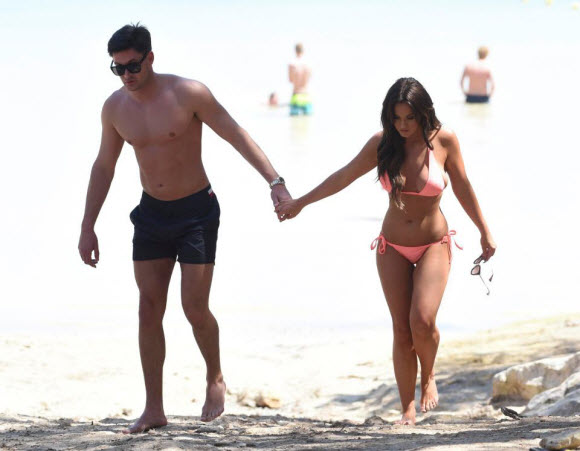 Earlier this year, Vicky admitted she had put on weight after winning I'm A Celebrity two years ago.
She told Heat: "I came out of the jungle a lean, mean Queen [in December 2015] – I was just over 9st.
"But then I was sucked into a life of daytime TV, night-time panel shows, evening events, late restaurant dates and very little sleep with a lot of drink.
"I ended up being over 11st by the end of the year."
Vicky admitted she had come under fire over her size, and lashed out at critics in a heart-felt post on Instagram.
She wrote: "Beauty comes in all shapes and sizes, mine happens to be a size 10 that I work hard to maintain- I've got boobs and a bum and I like it that way!"
Source : The Sun