The Victoria's Secret fashion show will be in Shanghai, China this year after being held in Paris last year. but which model will wear the Fantasy Bra this year?
The runway show will take place in November, and will be broadcast to the world on 10pm (US time) 28 November on CBS.
Models confirmed to be walking include Bella and Gigi Hadid.
But which lucky model will be chosen to wear the multi-million dollar Fantasy Bra down the runway this year?
Last year the £2.4million ($3million) Bright Night Fantasy Bra was worn by Jasmine Tookes.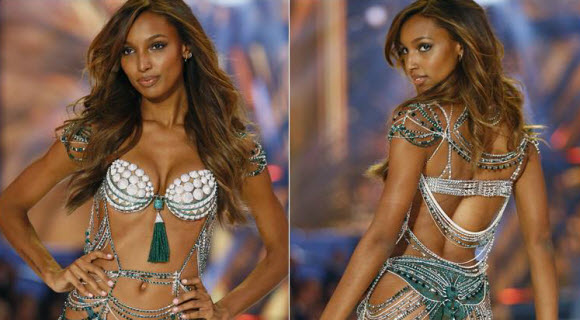 Lily Aldridge wore the Fireworks Fantasy Bra, with £1.6million ($2million), the year before.
For the only time in the history of the Fantasy Bra, two models wore one each in 2014.
Adriana Lima and Alessandra Ambrosioo donned the Dream Angels bras, worth £1.6million each, in 2014.
Claudia Schiffer was the first Victoria's Secret model to wear a Fantasy Bra in 1996, and back then, the bra was worth a much more modest £800,000 ($1million).
The bra did not, however, get shown on the catwalk, and Schiffer wore the bra in ad campaigns.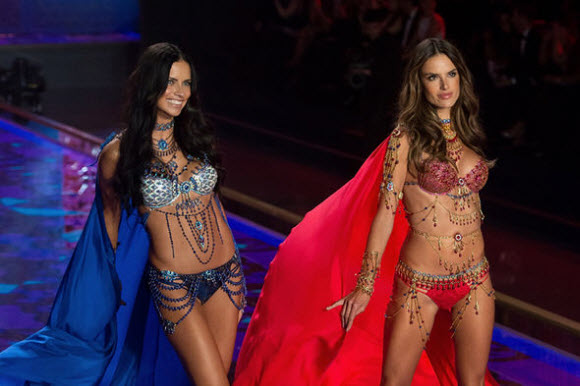 Adriana Lima has donned the diamond encrusted bra the most of any model, wearing it in 2008, 2010 and 2014 alongside Alessandra Ambrosioo.
Gisele Bundchen wore the most expensive of all the Fantasy Bras in 2000, with a $15million bra-and-panty set which featured more than 1,300 rubies and diamonds.
So which model will Victoria's Secret give the honour of the wearing the bra in 2017?
The brand have yet to confirm which woman will sparkle down the runway in diamonds and precious gems.
But it likely to be one of the Angels, all of whom have already been confirmed by Victoria's Secret.
Adriana Lima will make her last appearance this year, and will be joined by other longtime favourites Candice Swanepoel and Lily Aldridge, among others.
Source : Express