Most of ladies don't really think about how exactly women put on them underwear everyday.
And we might not really ever spend that much time thinking about how often we should be washing our bras or just how long we should wait before we chuck them out and pick up a new lingerie set.
But we probably should be thinking about all those things, including assessing our bra application technique.
Yes, there is a right and wrong way to put your bra on.
And it's all down to the hooks.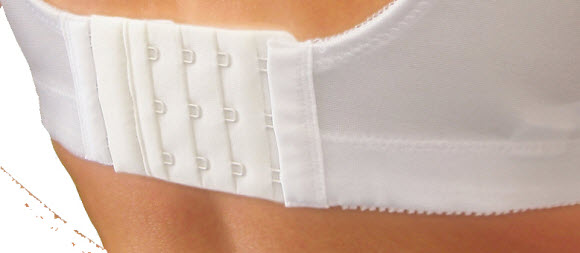 Clare Robertson, Head of Innovation at Panache Lingerie, said : "When buying a bra it should be comfortable on the middle or the loosest hook, but never on the tightest due to the elastics relaxing after wearing."
She continued: "When you buy a new bra it may take a little while for it to settle into your body. It's always a good idea to wear your bra on the loosest hook when it's new so after a while when your bra starts to loosen a little, you can move to a tighter hook and your bra will stay comfortable for longer."
So if you want to make those expensive underwear sets (and the cheap ones, to be fair) last longer make sure you live by this top tip.
But the faux pas isn't the only thing shortening the shelf life of your undies.
You also shouldn't be wearing your bra one day after the other.
This also loosens the elastic more rapidly, meaning it will quickly lose its shape.
While this is all good for preventing wear and tear, we do still need to chuck away our bras way more often then most of us do.
Source : OK