Alessandra Ambrósio spent her Sunday afternoon basking on a Malibu beach in a skimpy black bikini.
The 35-year-old IMG Model arched her back to better showcase her 5ft9in figure alongside fellow Brazilian, Ludi Delfino.
'(No) Labor Day Weekend!' the NBC Olympics correspondent – who boasts 12.8M followers – captioned her series of Snapchats.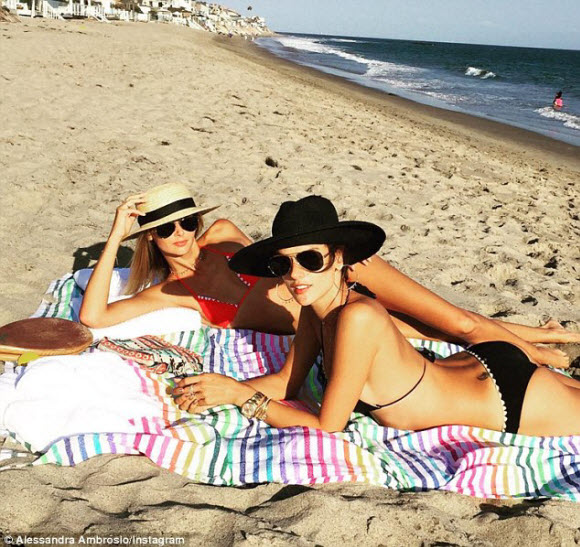 Joining Alessandra during her 'Sunday detox' was her adorable daughter Anja, who celebrated her 8th birthday on August 24.
Ambrósio also snapped a picture of her youngest child, four-year-old son Noah, as he spotted something on the horizon.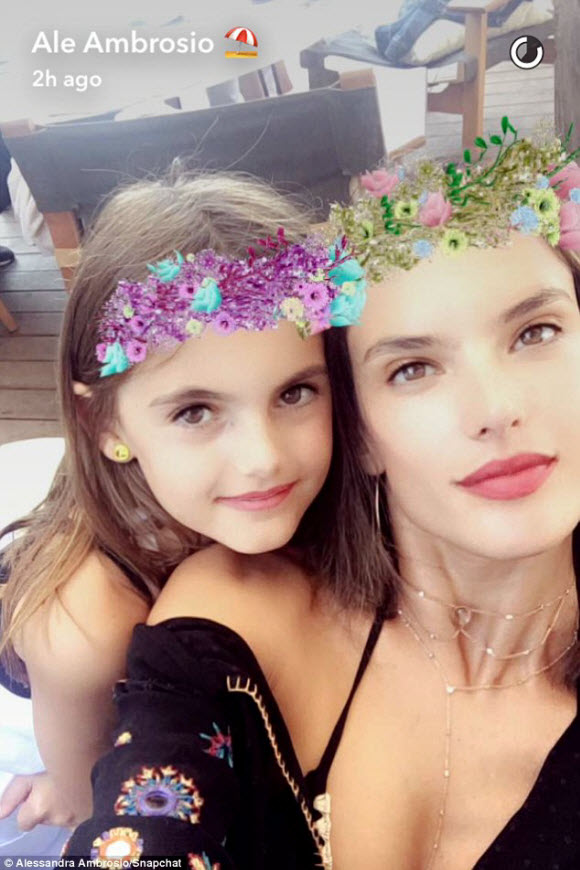 Like his big sister before him, little Noah reportedly attends the private Cassidy Preschool in Santa Monica where tuition is said to cost between $13K-18K.
Noticeably missing from the sand and surf was the alé by Alessandra designer's fiancé of eight years, Re/Done owner Jamie Mazur.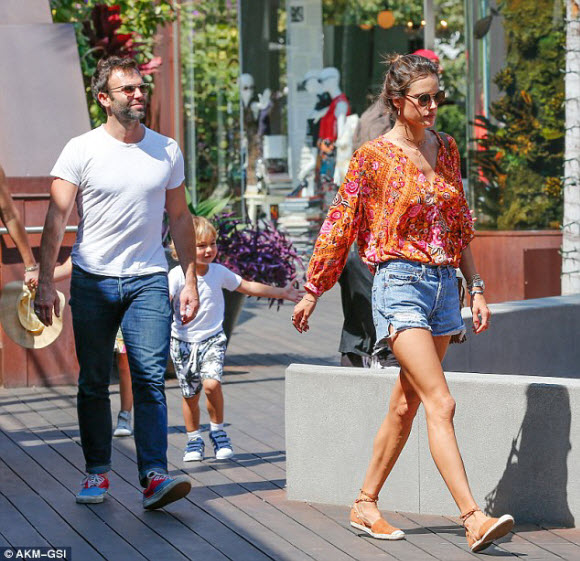 On August 18, the Teenage Mutant Ninja Turtles actress filmed the Victoria's Secret 16/17 holiday campaign at the Paris Opera House with director Michael Bay.
Impressively, Ambrósio has been modeling for the San Francisco lingerie brand as far back as 2001.
'I have been working in the modeling industry for almost 20 years,' the brunette bombshell told Vogue in July.
'And have done so much, but there is always more I can do and learn. [Right now] I am most excited about new experiences.'
Source : DailyMail