On Sunday, the model posted a photo of her spouse, Adam Levine, as he took on a performance in South America looking like the rock star he is. In the caption, she wrote that she's missing him and he's "crushing it" at the show.
Prinsloo recently opened up about Levine in a post from Gulf News where she mentioned that being married has made her life so much better.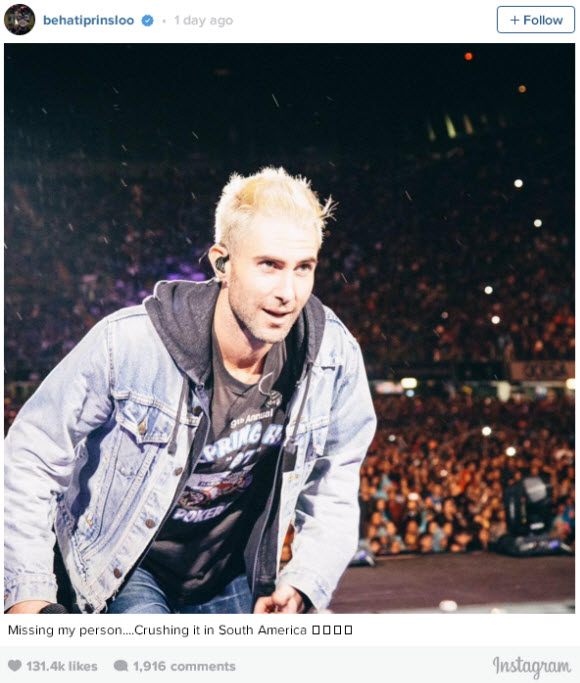 "It just showed me how more epic life can be with someone you love so much by your side," she said. "How lucky we are."
While the singer got his wife into golf and yoga, she mentioned that the main thing she got him into is "being a total goof ball."
Prinsloo then dished on her campaign for the fragrance Raw Spirit, something she's proud to be a part of since it's all about giving.
"I'm an advocate for if you take something, you have to give something back and I think Raw Spirit shares that philosophy," the model said. "I love that it gives back to the communities they partner with. It's just truly a pure of hearted company."
Levine and Prinsloo have been married for more than a year now.
Source : enstarz