María Belén Rodríguez Cozzani (born 20 September 1984) is an Argentine television personality, actress and model who lives and works in Italy.
She is known by the name of Belén Rodríguez or as Belén and has presented many variety shows.
In 2009 and 2010, she has appeared in television commercials alongside actor Christian De Sica advertising a popular mobile phone network operating company. She made her acting debut as the female protagonist in the Italian film Natale in Sudafrica in December 2010. In 2011, she was a co-presenter of the annual televised Italian singing contest, the Sanremo Music Festival. The following year, she substituted as co-presenter for the first two nights of the festival.
Belén was born in Buenos Aires, Argentina, to Gustavo Rodríguez and Veronica Cozzani de Rodríguez. Her mother is of Italian descent, the daughter of immigrants from La Spezia, Liguria..
Career
Career beginnings
2001–2006
Belén began a modeling career at the age of 17 while still attending high school. Besides her native Argentina, she also worked in Miami, United States and Mexico, before Belén moved to Italy in 2005; where she has worked as a fashion model and presenting variety shows such as Scherzi a parte, Love Bugs 4, and Sarabanda.
2007–2010
In 2007, Belén made her television debut in a small local network, Teleboario, and later was hired to co-host the variety programme La Tintoria on Rai Tre, the third channel of the Italy national television network.
Belén modeled for Max magazine in June 2008, and in the autumn of the same year, she appeared in the reality show' L'isola dei famosi, which was televised by Rai Due.
In 2009 and 2010, Belén appeared in television commercials, advertising mobile phone network operating companies. Belén began endorsing and modeling luxury jewellery during this period.
Belén was a guest performer at the prestigious, televised Italian song contest, the Sanremo Music Festival, where she sang a duet with singer Toto Cutugno on 18 February 2010.
At the end of 2010, Belén made her acting debut as the female protagonist in the Italian comedy film Natale in Sudafrica (Christmas in South Africa).
2011–present
In February 2011, Belén co-hosted the Sanremo Music Festival 2011 with Gianni Morandi and Elisabetta Canalis.
In 2012, Belén became a co-presenter on the televised talent show Italia's Got Talent alongside Simone Annicchiarico. In that same year, she performed in the talent show Amici di Maria De Filippi's 11th season as part of the programme's regular dance troupe.
Alongside Elisabetta Canalis, Belén substituted for Ivana Mrazova as co-presenter of the 2012 Sanremo Music Festival for the first two nights.
In early 2012, Belén became the new face of Arthur's Underwear lingerie line.
She had a very serious relationship with Fabrizio Corona. They broke up in 2012.
In 2013 she had a baby boy with the Amici dancer.
Photos Of Belen Rodriguez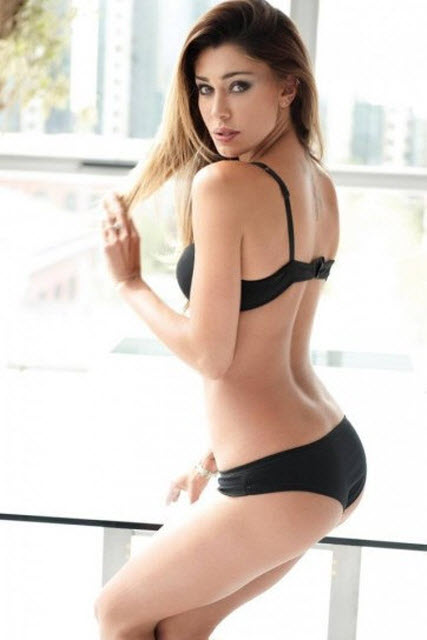 Short Biograpgy
 
Name
Belen Rodriguez
 
Birthday

20 September 1984

Buenos Aires, Argantina

 
Nationality
Argantinian
 
Height
5 ft 9 in (175 cm)
 
Weight
121 Pound (55Kg)
 
Hair Color
Brown
 
Eye Color
Brown
 
Sexual Orientation
Striaght
 
Measurements

36-25-35 (US)

91-63.5-89 (EU)

 
Bra Size
36D
 
Dress Size
4 (US) or 34 (EU)
 
Shoe Size
6.5 (US) or 37 (EU) or 4.5 (UK)
 
Religion
Roman Catholic