Big Brother star Frenchy put on an eye-popping display as she posed for a smouldering topless photos .
From filming herself strutting around at home in the nude to X-rated car washes, you name it Frenchy has done it.
And if she hasn't got around to it just yet, then you can bet it's on her to-do list.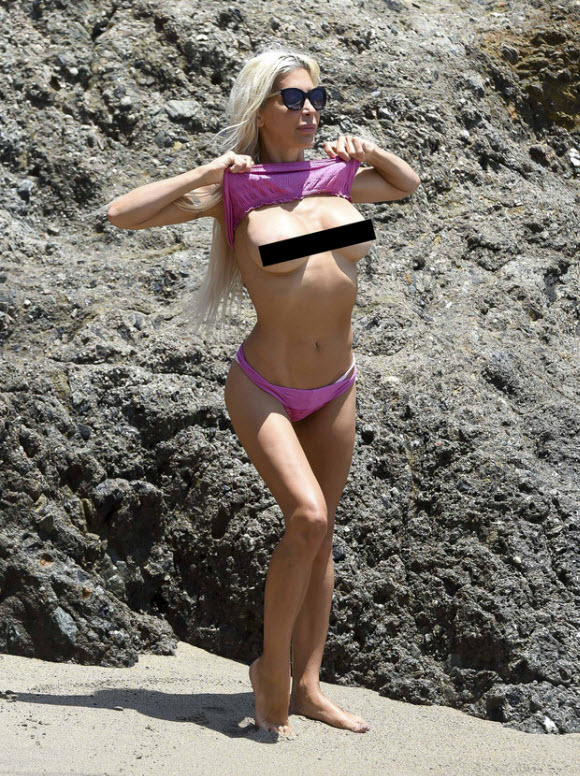 So we shouldn't be surprised that she turned a trip to the beach into a flesh-flashing bonanza.
Hitting the Malibu shore, Frenchy oozed sex appeal in a tiny pink bikini.
Leaving as little to the imagination as possible, the blonde beauty strutted about the golden sands like she didn't have a care in the world.
But it wasn't long before things quickly escalated.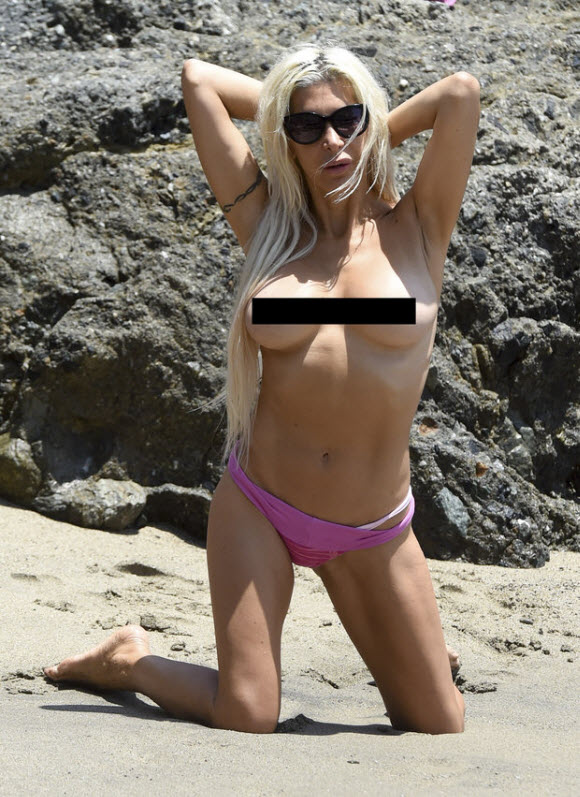 Frenchy was seen crawling on all fours causing her more than ample assets to jiggle about as she played in the surf.
Vamping things up even more, Frenchy whipped off her top to reveal her naked breasts.
Keen for everyone to see her surgeon's work, the star lifted her hands up in the air and posed up a storm for the watching camera.
However, despite her svelte frame, Frenchy says it isn't down to hours in the gym.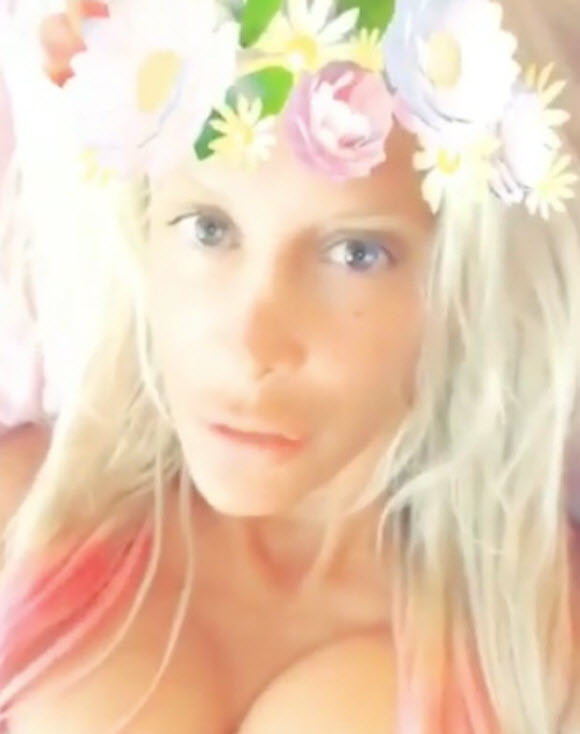 "I don't even work out," she boasted.
"I'm vegan, and I don't drink or smoke, I never drink soda, only water or tea and I get eight to 10 hours of sleep a night."
Chatting to Mirror Online, she continued: "I don't do the gym but I like going for walks along the beach.
"I also go to the steam room once a week to get rid of toxins, and I get a massage too.
"It's also genetics and diet."
Source : Dailystar