Valentine's Day is here – which means that thousands of Brits will be preparing for a steamy session with their partner this evening.
Many have purchased sexy lingerie for the occasion, which can vary from matching sets to dominatrix-style corsets.
While there's a lot of strong contenders in the running to be the sauciest garment, naked bras definitely take the top spot.
Underwear brand Bluebella has released bras that leave nothing to the imagination.
While the designs may look normal from behind, the front features crocheted detailing that barely covers the nipples.
The embellishments run over the bust in a cage-like formation, leaving the chest completely exposed.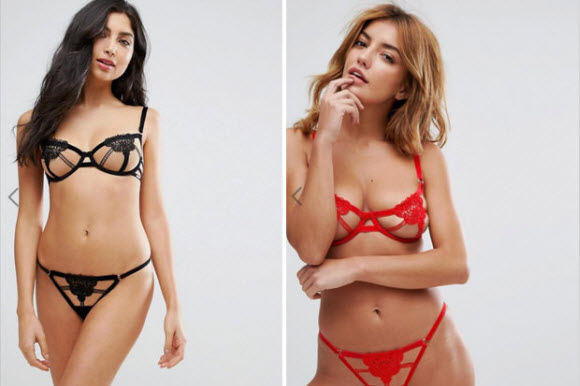 Underwire support will help to keep your boobs looking perky, even though there is little material to support them.
You can choose to pair the top with the matching thong, which is of a similar peek-a-boo style.
Online retailer ASOS is selling the naked bras, which have been named the Pandora.
They are being flogged for £36 each and come in black or red.
Bluebella isn't the only brand to stun with their racy lingerie this year.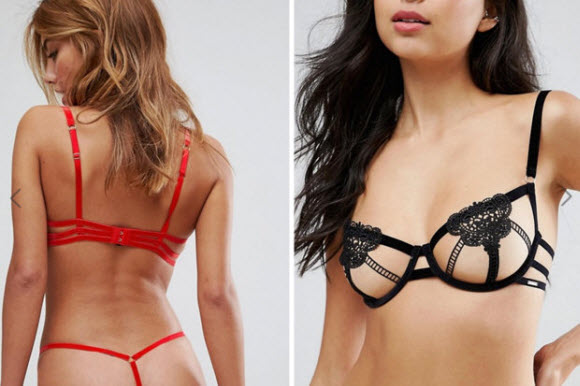 Aldi and Primark are some of the budget-friendly stores to launch Valentine's Day collections.
Ann Summers are among those offering Fifty Shades-inspired bondage undies.
For those wanting to splash out a bit more on their bedroom attire, Agent Provocateur could be the option for you.
Source : Dailystar