Pop Singer Britney Spears put on a show for her 17.3 million Instagram fans yesterday when she stripped off for an eye-popping workout video.
The 35-year-old pop superstar flaunted her phenomenal figure in a tiny pair of pink shorts and a very busty sports bra as she showed off her flexibility pulling a series of bendy yoga poses.
Stretching forward into a lunge in the saucy clip, Britney thrust her chest forwards towards the camera, reaching upwards and letting her ample cleavage and washboard abs take centre-stage.
Wearing her famous platinum locks swept back into a messy updo, she also put on a jaw-dropping display raising a kettle bell weight above her head and demonstrating her upper body strength.
Although the mother-of-two's ample assets were more than a little distracting, it was impossible to miss her incredibly toned physique and gym-honed curves.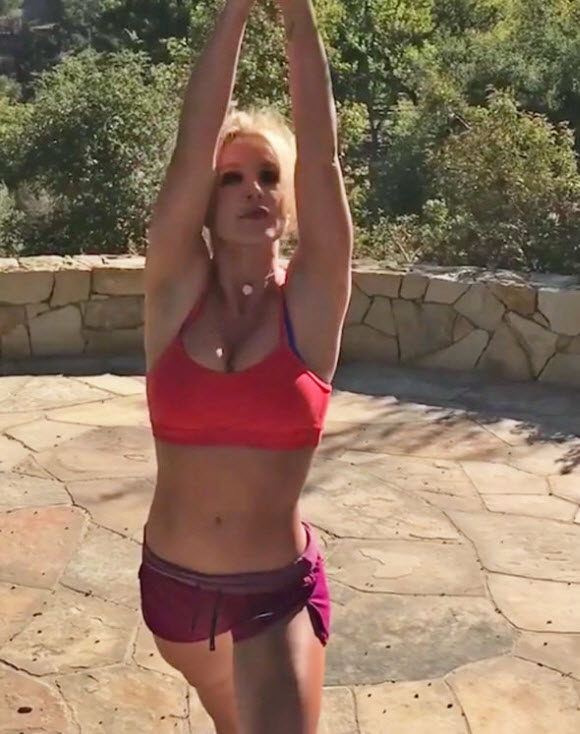 Britney even suppleness by reaching one leg up into the air behind her as she showcased her core strength in a sexy downward facing dog pose.
She kept up her glamorous appearance during her exercise regime, opting for dramatic smokey eyes and deep pink lipstick as she took her workout outside in the stunning sunshine.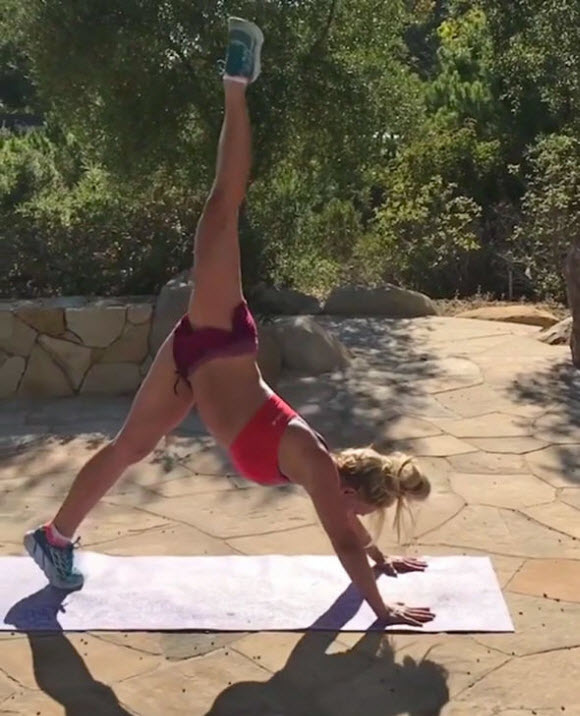 Her fans rushed to comment on the sexy upload, with one praising: "You're in great shape and you look absolutely gorgeous."
"Super hot," another gushed, while a third said: "I could have watched this all day."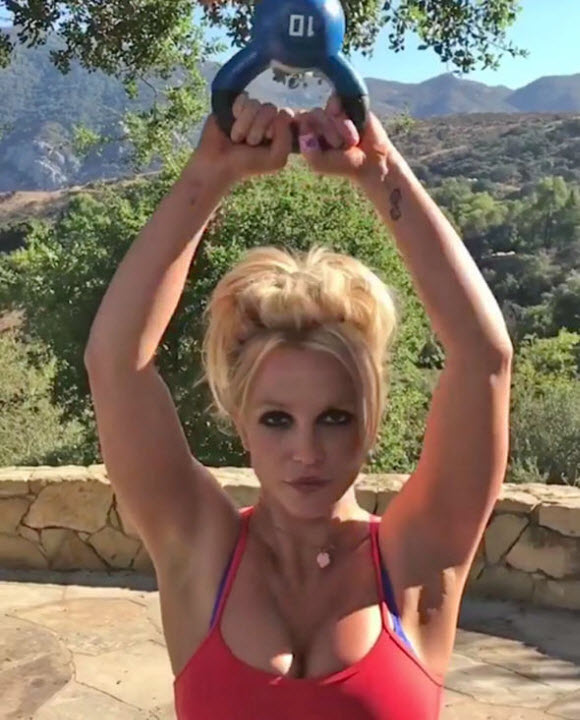 It's not the first time that the Work B***h hitmaker has flaunted her incredible figure on social media, and recently, Britney send her fans into a frenzy with yet another sizzling hot workout video as she pulled some unbelievable poses whilst showcasing her jealous-inducing fitness level.
Source : Express