Bikini blogger Natasha Oakley ditched her trademark bikini in this booty-popping nude display while flaunting her tan line in the sea .
The blonde bombshell makes a living from blogging about bikinis alongside fellow buxom babe Devin Brugman.
So fans will no doubt be surprised to learn that Natasha Oakley ditched her swimwear altogether for her latest sizzling display.
Making the most of her sun-soaked trip to Maui, Hawaii, the professional jet-setter took to Instagram and shared a naked picture of herself.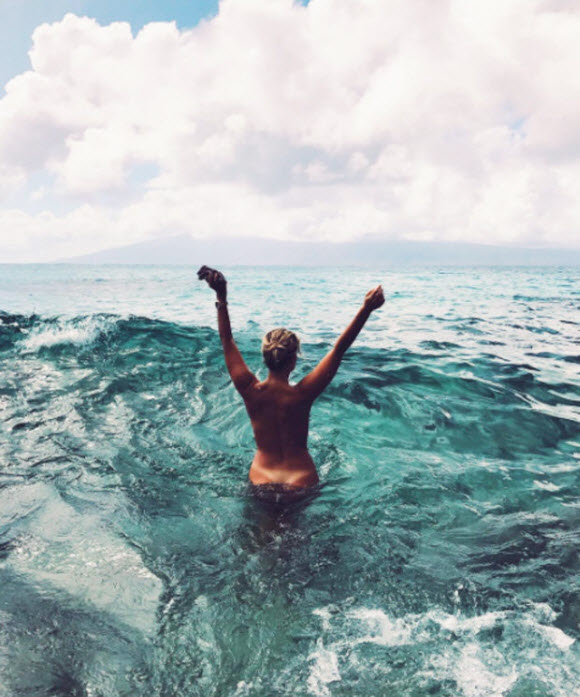 Grabbing the attention of her 1.9 million followers, the online sensation took to the ocean wearing nothing but her tan lines.
Posing with her back to the camera, the starlet flaunted almost every inch of her muscular physique.
Showing off her cheeky side — quite literally — the Aussie beauty proudly displayed her peachy derriere to the masses.
But Natasha's dedication to bikinis was clear to see, as her intimate white tan lines took centre stage.
Clearly enjoying being at one with nature, the Insta babe threw her arms up in the air.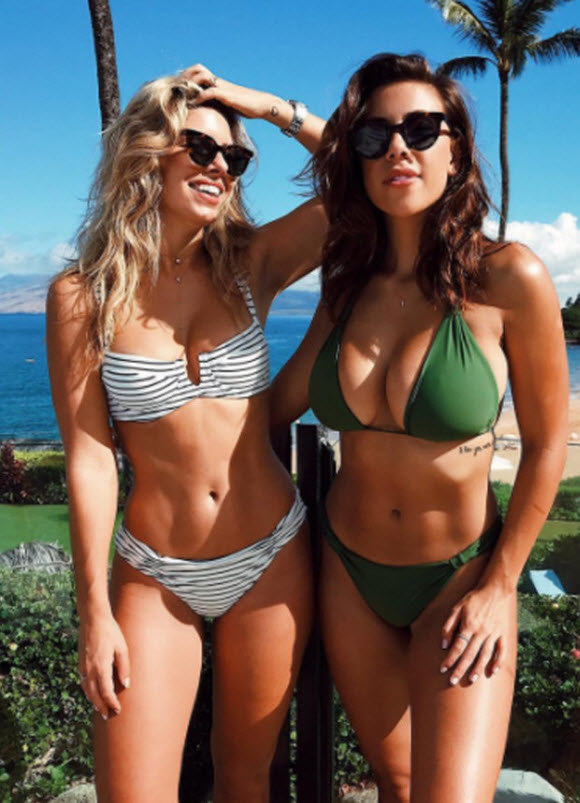 She captioned the post: "This is what freedom looks like," alongside a link to her blog A Bikini A Day.
Loyal as ever, the model's fans have been quick to show their approval for the sna, which has racked up over 65,000 likes in just fifteen hours.
One awestruck follower wrote: "So naughty!"
While another noted: "You are killing me — this is your best yet."
In agreement, an admirer raved: "You go, girl," alongside several raised hands emojis.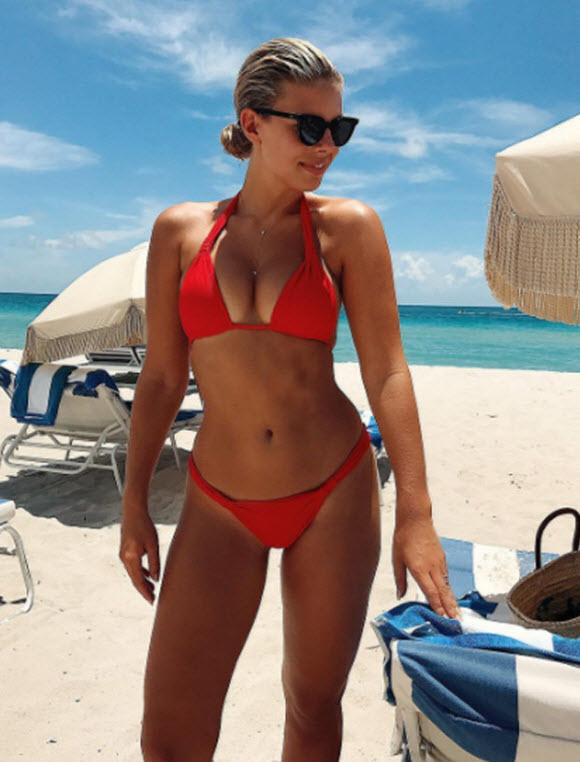 Unsurprisingly, many viewers made reference to Natasha's eye-catching tan lines.
"You're so tanned. The white marks look like bikini bottoms," an eagle-eyed fan posted.
Adding to the witty remarks, one Instagram user quipped: "Still got ya shorts on," followed by a crying face emoji.
Clearly impressed by the Aussie bombshell's dedication to getting a golden glow, a female follower wrote: "Girl, that tan," alongside a red heart.
Judging by the success of her skin-baring post, Natasha may well be tempted to retire her bikini for good.
Source : Dailystar