Ewan McGregor's daughter Clara is slowly becoming an internet sensation, thanks to the sensuous photos she constantly shares on Instagram. The aspiring actress show off her toned upper body by going topless in a saucy snap.
The 21-year-old celebrity makes an eye-popping appearance on the image-sharing website as she strips just to her magenta trousers while posing for the camera in the bathroom. She strategically places her hands on her chest to cover her modesty as she poses alongside her friend Vera LeSavoy.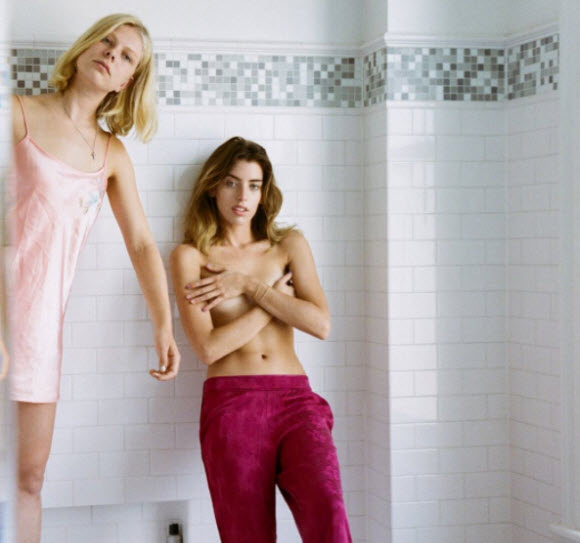 Clara is the eldest daughter of the 46-year-old Scottish actor and his 51-year-old wife Eve. This is not the first time Clara has posed for a risqué picture.
She has previously dared to bare her nipples in a racy picture in which she stripped completely naked posing in a bathtub filled with water and lemon slices.
While many assume the sexy social media uploads are her way to grab attention for future meaty projects in modelling and acting, Ewan's daughter says she is well aware of the struggle she has to face in the entertainment industry and that her parents have warned her about it.
"They're always very realistic with me about the struggles that come with being in the public eye. They're super supportive, but they've also warned me," she told W Magazine in February. The aspiring model also reveals that her style inspiration is her mother, who is a production designer in the entertainment business.
"As I get older, I see myself dressing more and more like my mom. She's been collecting clothes since she was really young, like she still has pieces that she got when she was in her twenties, so I love going through her closet."
Source : ibtimes