Courtney Stodden, 23, may have posted her raciest photos yet, when she took to Instagram on Saturday to show her fans pictures of her perched on a dusty tractor whilst exposing plenty of skin.
The Celebrity Big Brother star wore a full face of makeup for the nighttime shoot – and nothing else – as she sat on the farm equipment entirely nude, her assets covered only by a hand.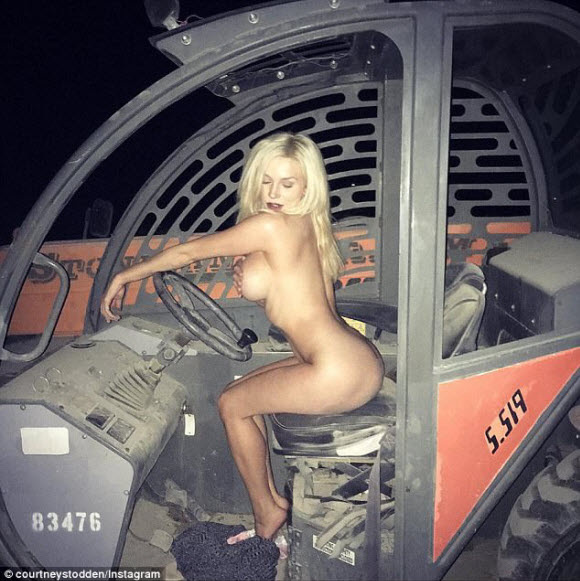 She has nearly 250,000 Instagram followers, thank to her saucy social media antics.
The Couples Therapy star's busty chest was barely covered by her hand in one picture, while in the second, Stodden needed the assistance of a nearby gray sweater in order to cover her groin.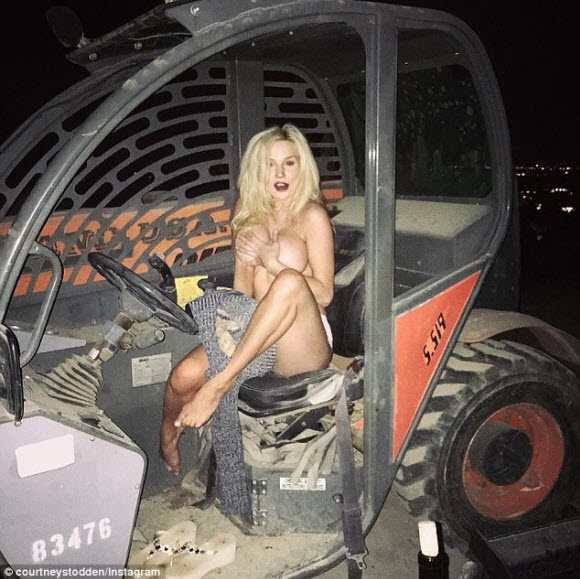 The only other visible clothing in frame were a pair of flip flops, which the reality TV star also declined to wear.
The estranged wife of 57-year-old actor Doug Hutchison wore her platinum blonde tresses untied and cascading over her shoulders.
She had also taken the time to apply a full face of makeup, including a slash of dark red lipstick.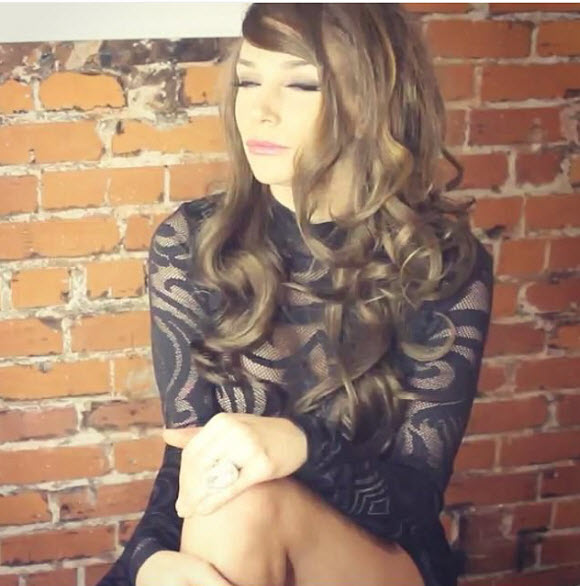 The model recently took to Instagram to show off her impression of FLOTUS Melania Trump, 47.
Courtney gave her best Melania impersonation as she displayed her busty chest in a risque black lace dress.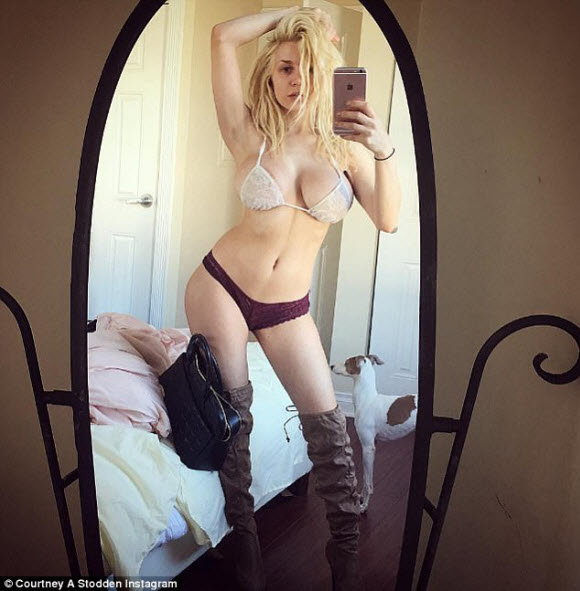 Fans commented that she 'looked pretty,' was 'hilarious and spot on' and that she they 'liked' the way she sounded in her video impersonation.
Source : Dailymail