Courtney Stodden who is famed for her smokin' hot Instagram photos, and we think she's showing no signs of slowing down.
Courtney took to Instagram this evening to tease her fans with another saucy video of her enormous assets.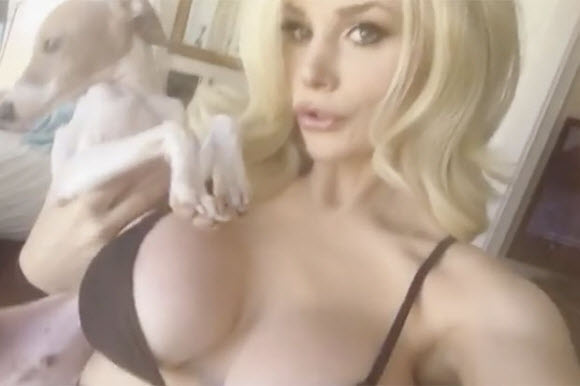 Wearing nothing more than a teeny black bra, the E4 babe could be seen carrying her pet pooch – Cappuccino Stodden – and showing off her chest.
Raising the camera to give fans a perv's eye view of her ample assets, the blonde beauty jiggled her assets before zooming in on her bust, and then her dog.
Despite attempting to kiss her pet with her luscious lips, Courtney used the opportunity to show off her full pout.
Writing to her 228,000 followers, the 23-year-old said: "To see waaaaay more, follow @cappuccinostodden – he's starting his own YouTube series soon – oh no [sic].
"Gonna catch mommy in all of her glory constantly."
It didn't take long for the compliments to come flooding in, with one fan saying: "Delicious."
While another chimed in: "Omg your t*ts are spectacular."
Meanwhile, Courtney recently left one of her Celebs Go Dating encounters baffled by her sexuality.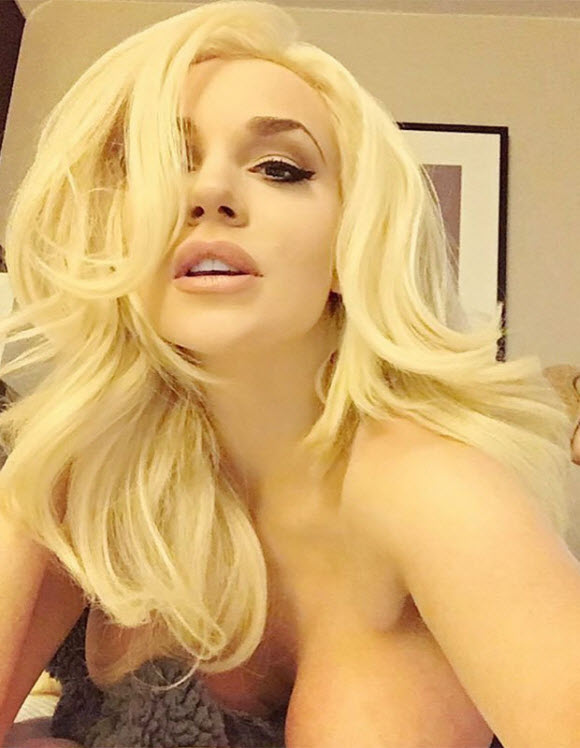 Talking over a romantic dinner for two with a glass of bubbles, Courtney was hounded by a singleton.
Courtney explained: "I still like to think outside the box. I like to keep an open mind.
"Even though my past situation didn't work out, I still think that love is ageless and genderless."
Courtney's sexuality bombshell left her suitor fumbling for words, before he replied: "Are you into just guys, or chicks or?"
She simply responded: "I'm open."
Source : Dailystar