The team at Curvy Kate are taking the embarrassment out of being fitted for a bra – and making ladies with larger busts more comfortable.
GOING to be fitted for a bra could be a thing of the past thanks to a new app.
Underwear brand Curvy Kate claims that its new chatbot is able to correctly guess ladies' bust size with a simple photo.
The D-K cup lingerie brand discovered that over a third of women skip regular bra fittings as they don't feel confident undressing in front of a stranger.
The research also found a worring 90 percent of women wear the WRONG bra size.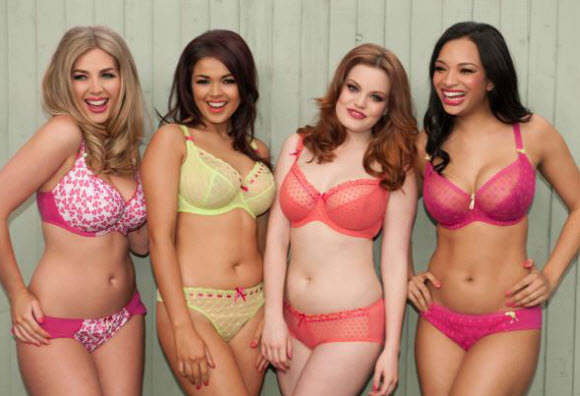 To help Brit women deal with their fears and ill-fitting undies, Curvy Kate has invited ladies to send a photo of themselves wearing one of their regular bras to one of their Bra Whisperer ChatBots, who will reply with the size they really need.
The ChatBots and the Bra Whisperers will be live and waiting on help on Tuesday, Wednesday and Sunday evenings.
They will reveal a woman's correct bra size as well as educating the user on how a bra should correctly fit, lift and shape.
They will also inform the customer of ways to detect when a bra may not be fitting any longer due to wash, wear and bra usage.
Curvy Kate hope to educate their customers so that going forward they will have a greater understanding and be confident in being able to know the size that will work for them.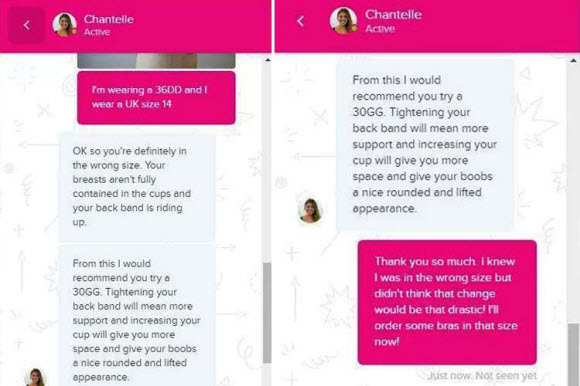 In the testing period the Bra Whispering team virtually fitted over 2000 and new sizes were given to 96 per cent of people taking part.
The team found that most commonly women were opting for bra sizes that were two back sizes too big and cups that were three sizes too small.
A spokesperson said: "This means no changing rooms, guess work or ill-fitting styles.
"The brand are hoping to revolutionise the way women shop for bras and in turn ensure more women are in the correct size."
Source : The Sun