Danniella Westbrook has been spotted working out and snogging her fiancé on a beach in Spain.
The 43-year-old actress and her tomboy fiancé Alan Thomason , 34, were seen doing squats, push-ups, mountain climbers and stretches on Friday, when they weren't passionately kissing each other, that is.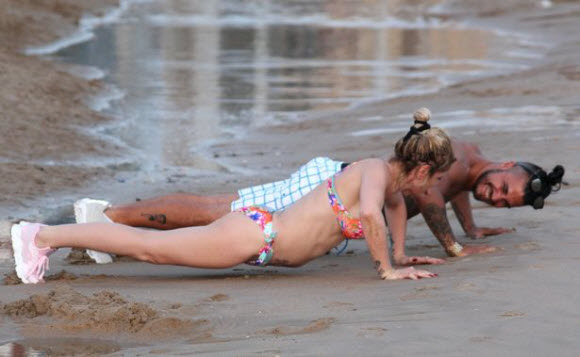 Ex-EastEnders star Danniella looked confident and proud to show off her baby bump and slim figure, dressed in nothing but a bikini and trainers among holiday goers in the Mediterranean country.
Daniella said last week that she's "happier than ever" with life now that she's pregnant with Alan's baby.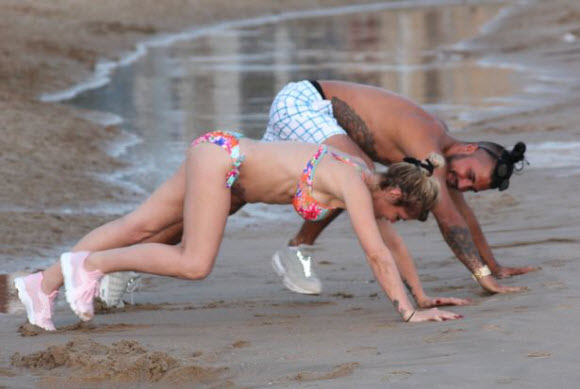 "We've just been to the doctor for a baby check-up," she told Mirror Online on 31 August.
"I'm happier than ever – life couldn't be sweeter."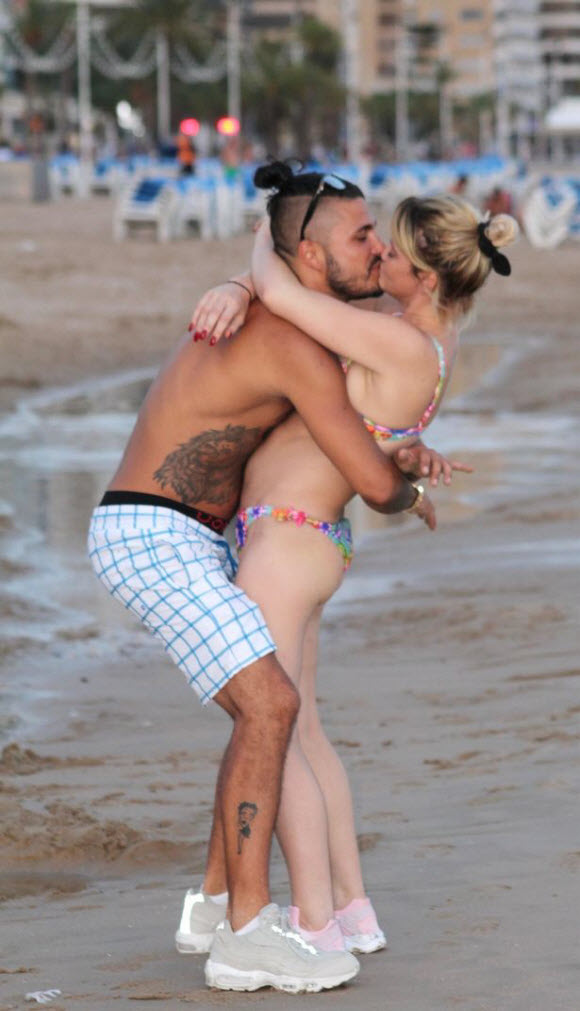 The new couple, who started dating this summer and got engaged after a whirlwind romance, are now expecting their first child together – Danniella's third after 21-year-old Kai and Jody, 16.
She confirmed the news to Sunday Mirror after weeks of speculation, saying: "It doesn't matter what happens in the future when this little one arrives."
The actress became infamous in 2001 when a photo showed the septum of her nose had disintegrated through cocaine abuse. She recently moved to America and became a born again Christian.
Source : Mirror