Model Demi Rose 22 years old stripped naked for a gorgeous new pictures in Cape Verde and she looked hotty as she lay on the sand for these snaps .
The model , who rose to known after being linked to Kylie Jenner's ex Tyga, looked sexy in the new photos as she put her bare bottom on show as she lay across the sand.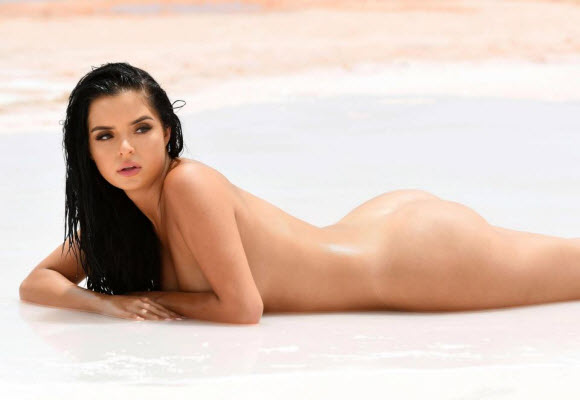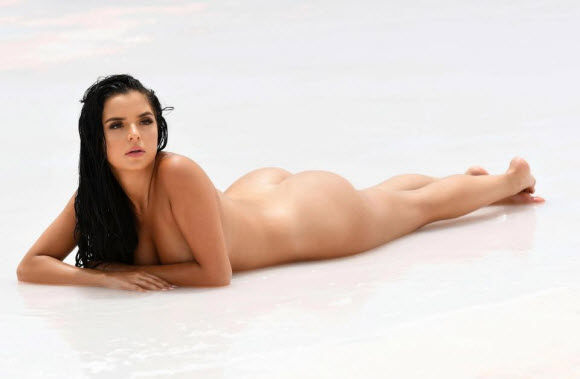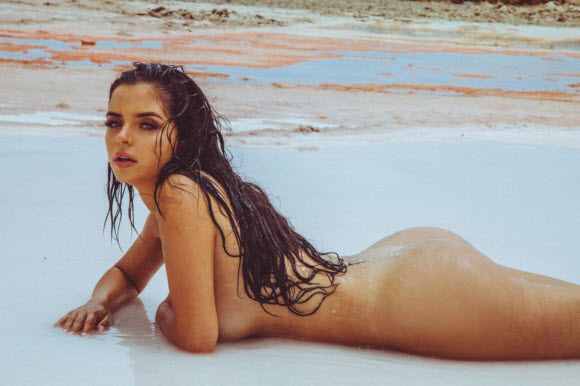 With her pretty long black hair wet and falls around her shoulders, Demi relaxed on her forearms for the photos but managed to maintain her modesty.
Stretching out in the sun, the star looked sexy as she struck a series of poses.
Sadly for any onlookers who happened to be on the beach, Demi then put some clothes back on, wearing a flowing black sheer dress.
The garment still allowed for plenty sexiness though, with a cut out back and low cut front, putting Demi's cleavage on show.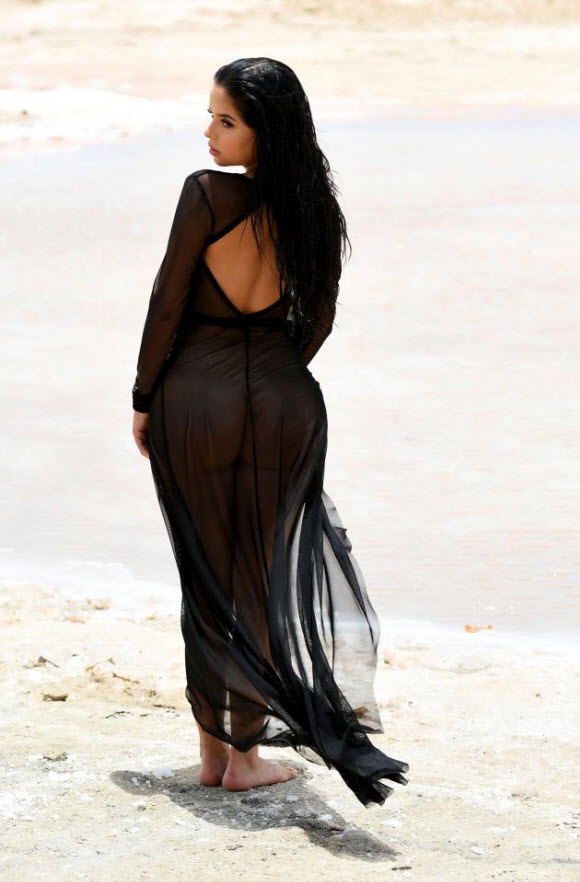 Demi worked her angles like a pro, placing her arms across her chest before raising them in the air and glancing over her shoulder seductively.
It's been a busy time for Demi, who is staying at the New Melia Llana hotel on the island while DJing at the exclusive Bikini Beach Club in Sal.
Earlier this week, she was pictured having fun with reality star Bianca Gascoigne while in Cape Verde.
Demi sizzled in a gold mini dress as she ditched her bra for a night spent DJ'ing behind the decks at a wild party night.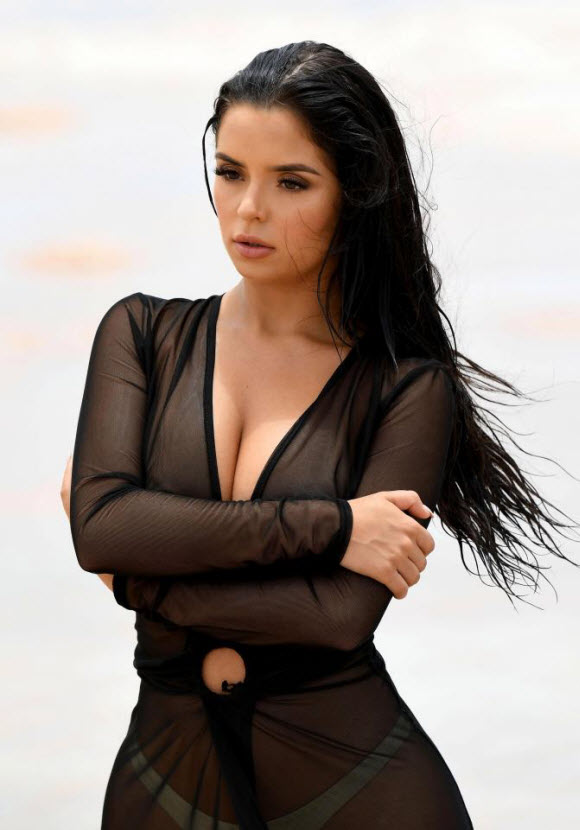 However the lack of lingerie proved problematic as the Brummie was forced to take her fingers off her discs to adjust the flapping side panel and prevent a wardrobe malfunction slap bang in front of revellers, including Bianca.
Earlier this year, The Sun was first to report Demi craved to make her mark in the music world as the "World's Sexiest DJ" and she was certainly doing just that at the swanky Bikini Beach Club.
She scraped her hair back tight at the nape of her neck and kept her make-up fuss free, letting her eye-popping outfit take all the attention as she shimmered under the club nights.
Earlier in the day, the two beauties posed together for a selfie, with them wearing matching turquoise beachwear.
Bianca, 30, opted for a plunging blue cutaway one piece, while Demi showed off her impressive cleavage in a turquoise two piece with matching wrap.
Source : The Sun