Devin Brugman was proving once again she is the queen of bikini bodies as she shared another sizzling shot.
She's the blogger and businesswoman who's built an empire thanks to her famous curvaceous body.
Thee 26-year-old donned a grey bikini that accentuated her ample assets in a stunning photo posted to her Instagram account.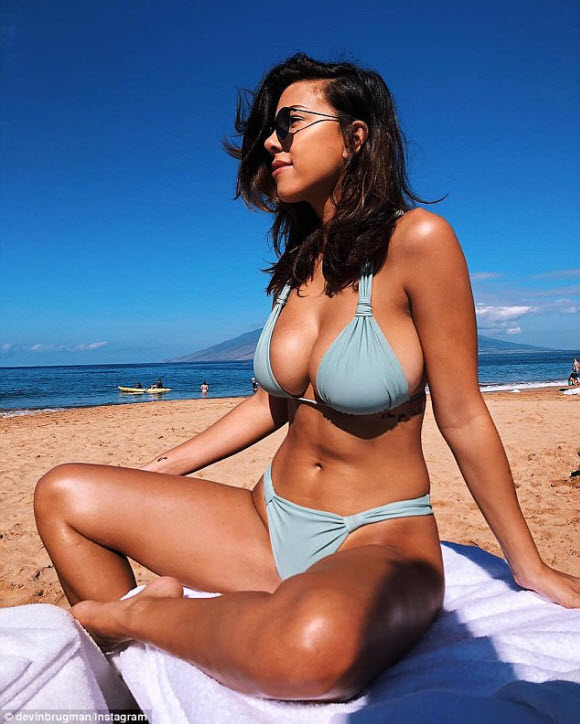 Gazing into the distance, Devin made sure her best angles were on display as her cleavage threatened to spill out from the skimpy bikini from her and Tash Oakley's Monday Swimwear.
Soaking up the sunshine, Devin added a pair of sunglasses and tagged Four Seasons Resort Maui at Wailea, indicating where the glamorous photo was taken.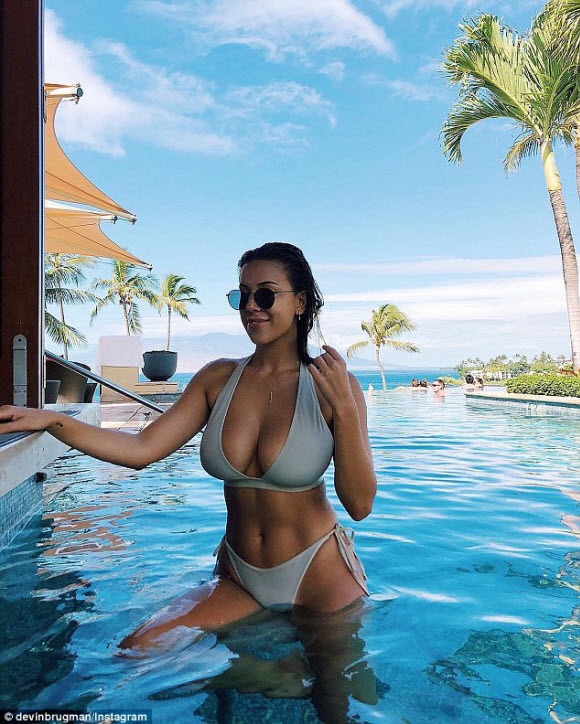 'Mele Kalikimaka,' the busty star captioned the shot, which is a Hawaiian phrase meaning 'Merry Christmas'.
The brunette beauty is no stranger to flaunting her enviable physique on social media.
On Wednesday, Devin shared a snap of herself pouring her curves into a plunging blue bikini as she swam in Hawaii.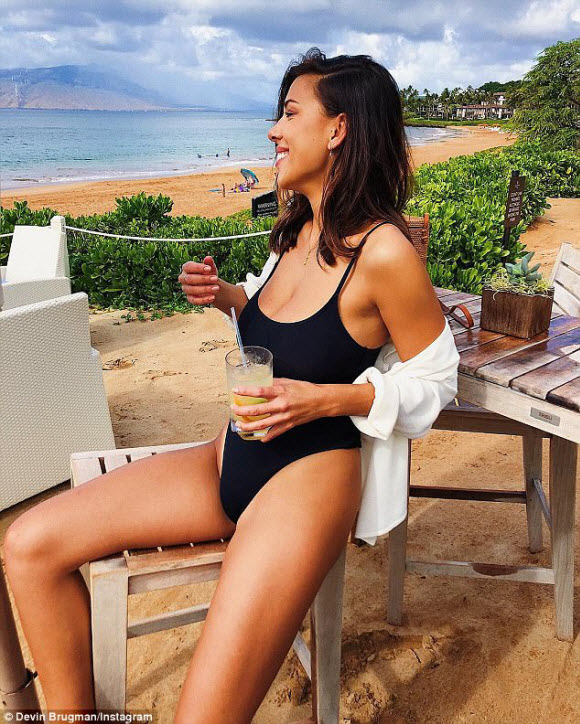 In the picture, Devin – who hails from Hawaii – can be seen walking towards the camera as she showcased her washboard abs.
She captioned the post: 'Bikinis in December. What winter?'
In another previously uploaded image, Devin modelled a high-cut black swimsuit that showed a generous glimpse of cleavage.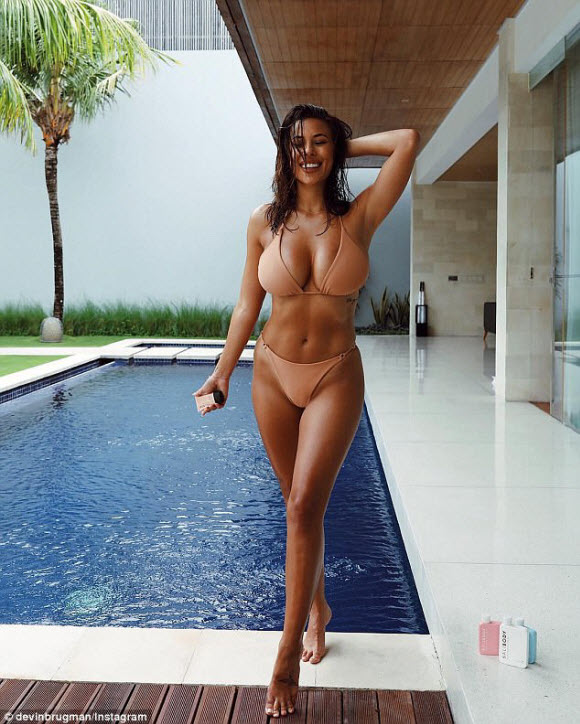 'Cloudy with a chance of smiles,' the racy model wrote alongside it.
The stunner runs her A Bikini A Day blog and lines Monday Swimwear and Monday Active, with Australian best friend, Natasha Oakley.
Source : Dailymail