The Modern Family star went on a lengthy Twitter rant after she faced a backlash over her daring dress at the awards show this weekend.
Since she turned 18 last year she's embraced her status as one of Hollywood's young beauties.
And while people had plenty to say about the daring dress she wore to the 69th Primetime Emmy Awards over the weekend, Ariel Winter had a clear message for her naysayers as she stepped out in Los Angeles, on Wednesday.
Following the backlash over her semi-sheer, leg-flashing dress on the red carpet, the 19-year-old Modren Family star refused to buckle under pressure to change the way she dresses.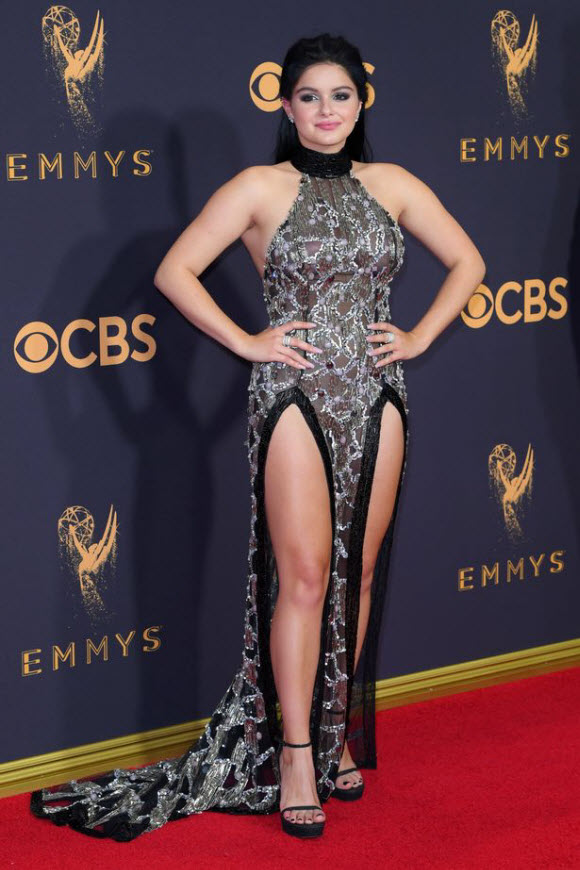 Heading out in a cropped vest, which featured strategic rips across the sternum, the star flashed a large amount of both her breast and tummy.
The starlet was enjoying a day out and about shopping with her boyfriend, Levi Meaden, 30, and couldn't help but smile as they strolled along the sidewalk together.
Opting for a white halterneck cropped vest, which featured rips in a triangular design, the actress went braless – ensuring that a daring amount of underboob and cleavage was on display.
Thanks to her cropped top and choice of high-waisted red trousers, Ariel made sure that her tanned and toned tummy was highlighted.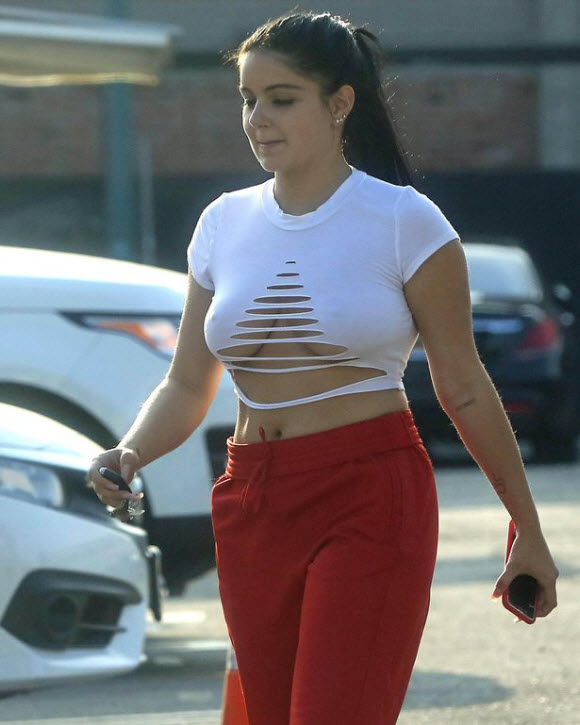 showed up on the red carpet to the Emmy's in sparkling semi-sheer gown, which featured twin thigh-high slits.
Taking to Twitter to shutdown her haters, she shared a lengthy note from her iPhone blasting her critics.
"I'm trying to live my life!" the actress wrote. "People wear shorts. People have wardrobe malfunctions. No one is perfect. I'm not a stylist! I don't know what to wear everyday so I look 'appropriate' or 'fashionable'.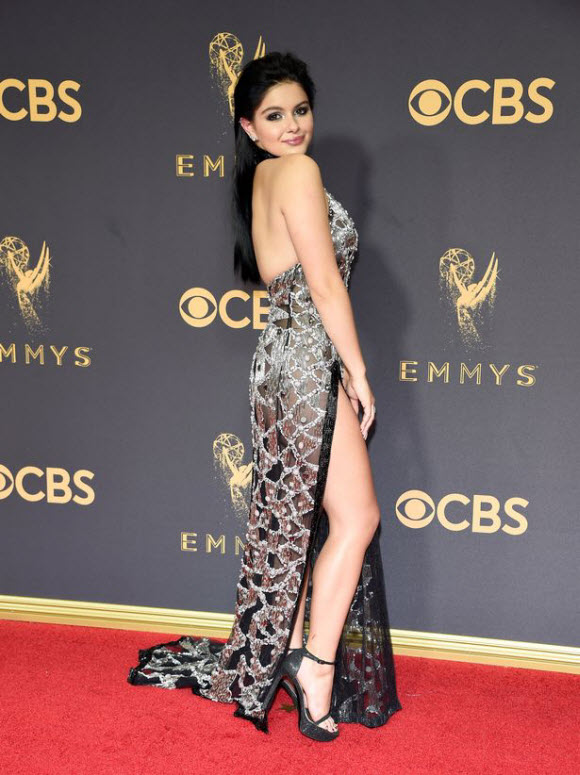 "Also, screw having to always look appropriate or fashionable. For what? Society? Who gets to decide what is appropriate or fashionable? I wear what I like and no one should fault me for that.
"Just because I DECIDE to show my body occasionally doesn't mean I'm unintelligent or that I'm talentless or that I have no self respect."
She added: "I have EXTREME respect for myself, I HAVE talent, and I AM intelligent. We need to move on from this stigma that women who are comfortable with their bodies and their sexuality are just "dumb s***s [sic]."
Source : Mirror