Bella Hadid put on an eye-popping display when she hit the streets in a plunging top with no bra.
The 20-year-old reality star-turned-model was all smiles while out and about in New York on Monday.
Grinning brightly, Bella sported a nude coloured top and a retro denim mini skirt.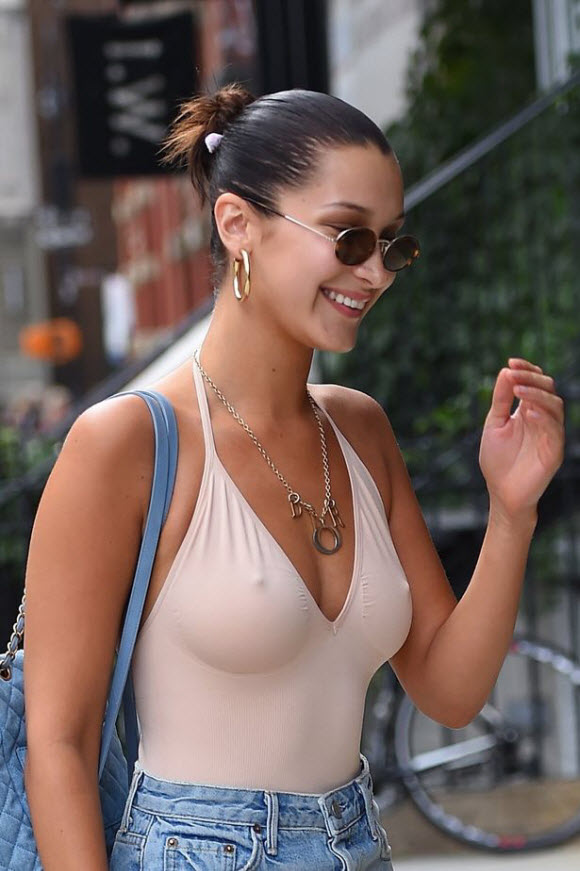 She scraped her hair back into a tight pony tail and hid behind a pair of circular sun glasses.
Accessories included a fetching necklace and a blue bag – while she also carried items in a brown paper bag.
Bella – despite wearing no bra – had been for a fitting with Victoria's Secret.
The star has walked for the tacky underwear company on their catwalk and modelled in their past campaigns.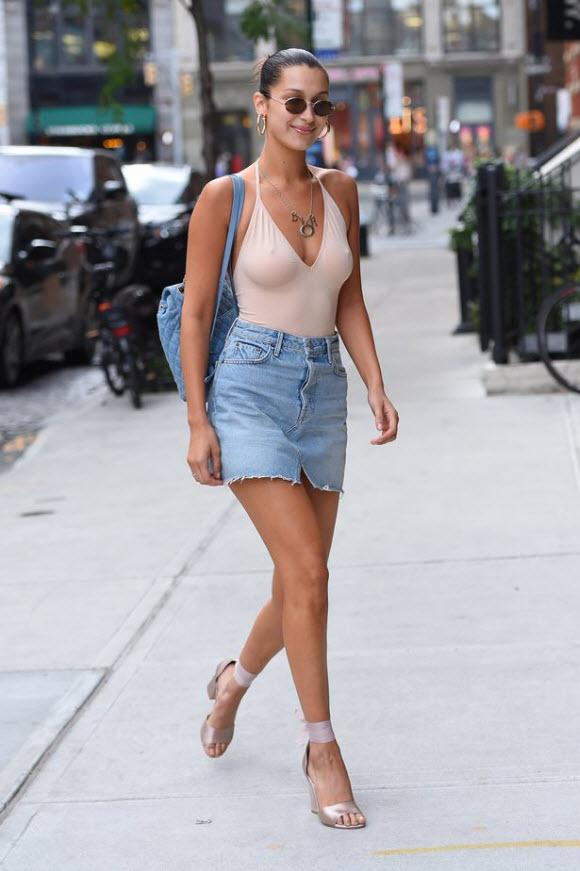 Despite being frequently photographed – and commanding an impressive social media presence – Bella explained earlier this year that she has only recently come to "understand" her own face.
"People meet me sometimes and say: 'You're so different to what I expected.' People always tell me I seem mean or intimidating on social media. But I really love engaging with new people," she explained to the Guardian.
"I feel uncomfortable, sometimes, smiling in front of the camera. It actually took me until probably this year to really understand my face," she said.
Source : Mirror