After presenting a home fragrance line in October, perfume brand By Kilian is adding another string to its bow with a collection of scented lingerie created in collaboration with the brand Fleur du Mal.
Rather than merely matching a fragrance with a lingerie set, this fragrance collaboration takes things further, imbibing sophisticated Fleur du Mal creations with an iconic Kilian scent.
Calais lace and tempting aromas
The lace for this specific collection was woven with threads perfumed with fragrance microcapsules. These encase the aromas of By Kilian's "Love, Don't Be Shy" perfume, which has sweet notes of marshmallow, orange blossom and amber. The fragrance is released with the movement and heat of the bodyand lasts 4-5 hand washes.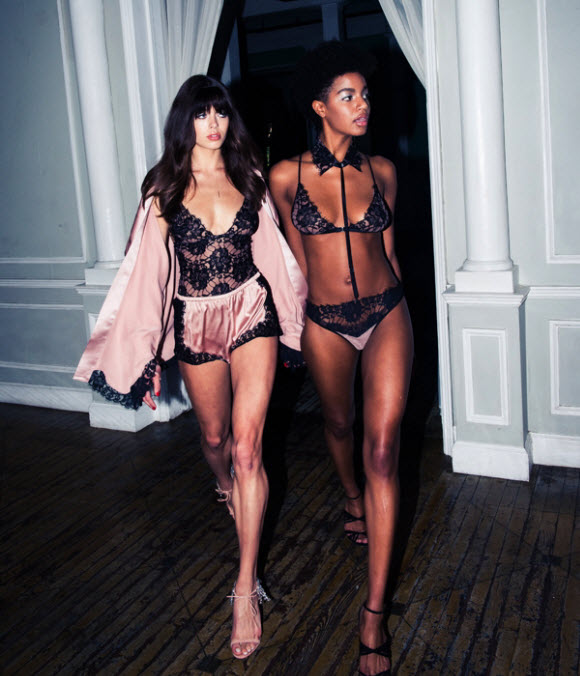 The collection features a semi-transparent bodysuit, a night set comprising a camisole and shorts, a kimono, and a suggestive accessories set including a G-string, handcuffs and a scented collar.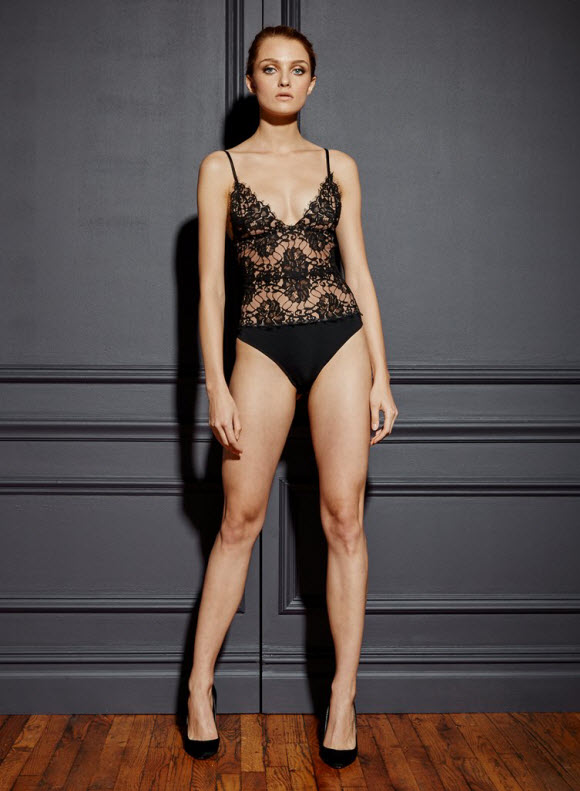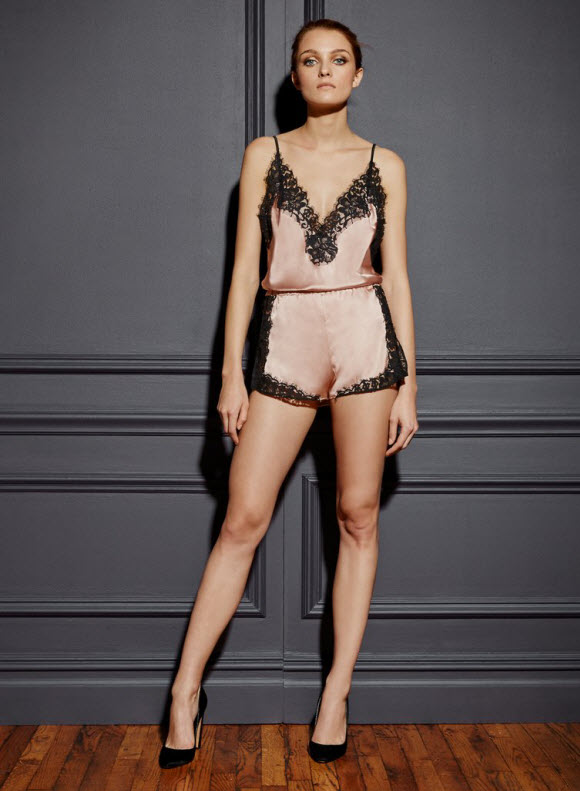 "There's something intriguing and intimate about fragrance and lingerie that I've always wanted to explore," said Fleur du Mal lingerie brand founder Jennifer Zuccarini. "With this collection, we've been able to add an element of sensuality that enhances the experience of intimacy."
Prices are EUR 425 for the accessories set, EUR 465 for the bodysuit, EUR 525 for the night set and EUR 735 for the kimono.