She is surrounded by world class athletes.
And Brazilian model Izabel Goulart seemed to take inspiration from the Summer Olympics as she stepped out in an especially sporty ensemble on Sunday.
The 31-year-old donned a stylish, jade green varsity-inspired jacket and white Nike trainers as she headed out of her hotel in Rio de Janeiro with her endless legs and toned tum on full show.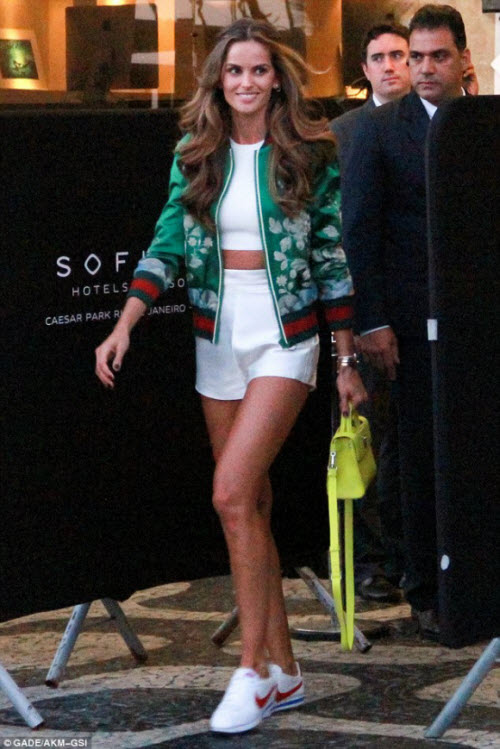 She teamed the athletic look with a chic white crop top while carrying a canary yellow purse in hand.
Izabel was clearly in top spirits as she headed outdoors with a huge grin on her face.
And she was of course gorgeously all made up for the occasion, styling her long thick locks in loose and romantic waves partially pinned away from her face.
The model glammed up the look with several silver bracelets and a pair of delicate, silver studded earrings.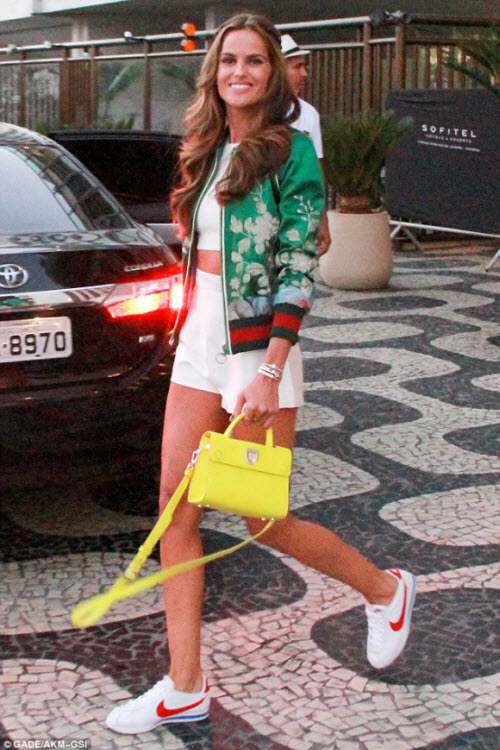 Izabel has been checking out several of the athletic events during her time in her native Brazil.
Earlier that day, while watching the track and field competition, Izabel took a snap of herself striking a flirty pose from inside the stands.
'So exciting !! Cheering for all the athletes on track&field!', she raved in the caption of the snap. 'Impossible to pick only one!! On my opinion they all deserve the Olympic medal!! They are winners !!'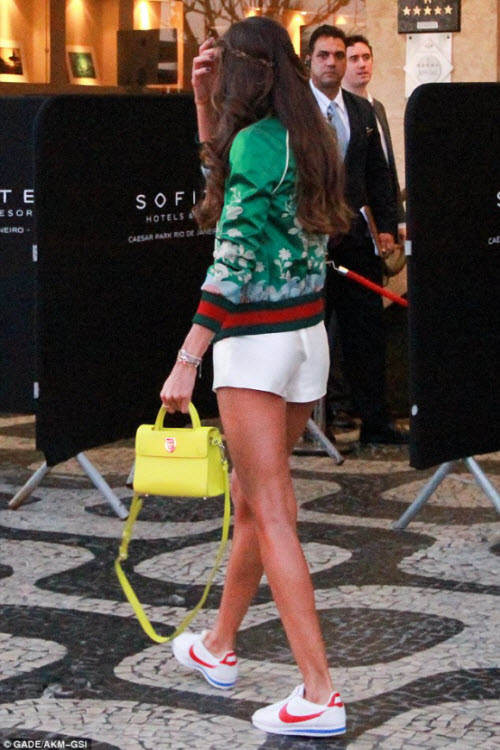 It has no doubt been an unforgettable last week for Izabel, who has recently returned to Rio after she was spotted jetting out of the city on Tuesday.
Prior to her short-lived departure, she was right in the center of the Olympic festivities.
Like her model colleagues Adriana Lima and Alessandra Ambrosio, she was asked to run a stint with the famous Olympic Torch.
Source : DailyMail