With just a few more weeks to go, she's over the hump of her pregnancy.
Which could be the title of Candice Swanepoel latest Instagram snap.
The heavily pregnant model shared a quirky pic of her huge baby bump on Saturday.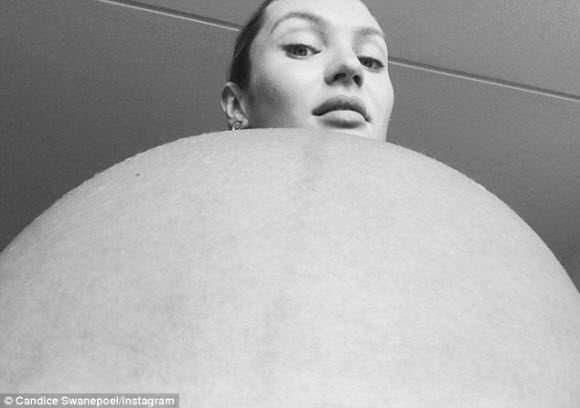 Shot from the waist up, the black and white photo shows the South African stunner peering over her burgeoning belly, her head barely visible as her baby-to-be fills almost all of the frame.
The 27-year-old is engaged to 34-year-old Brazilian model Hermann Nicoli, whom she has dated since she was 17.
It's far from Candice's first Instagram snap of her pregnant belly; the excited mom-to-be has been prolifically documenting the life growing inside her on social media.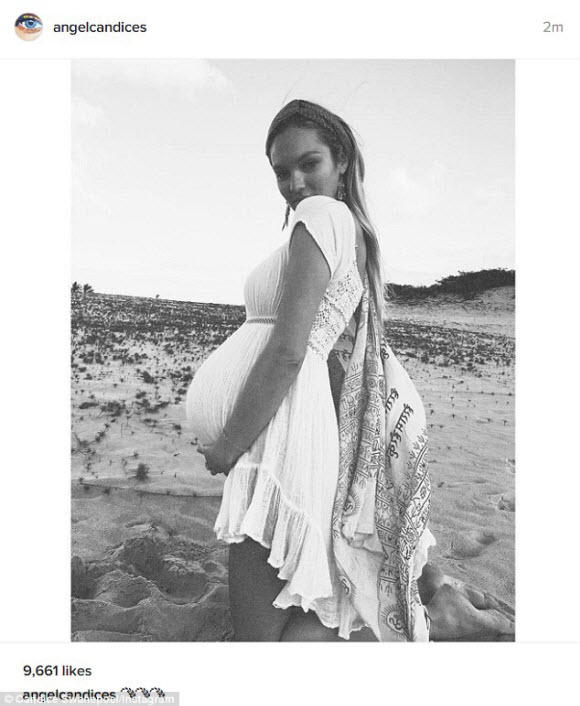 Her most recent pic was a throwback to when she was just five months along, as she stood completely naked, with an even more defiant message in the caption.
'If you have a problem seeing photos of pregnant women feel free to unfollow my page instead of reporting it. Thank you,' she told her 9.4million followers.
It's hard to tell which shape the Victoria's Secret angel prefers more, as her feed joyously jumps from throwback pics of her pre-pregnant frame to equally happy images of her current baby-carrying body.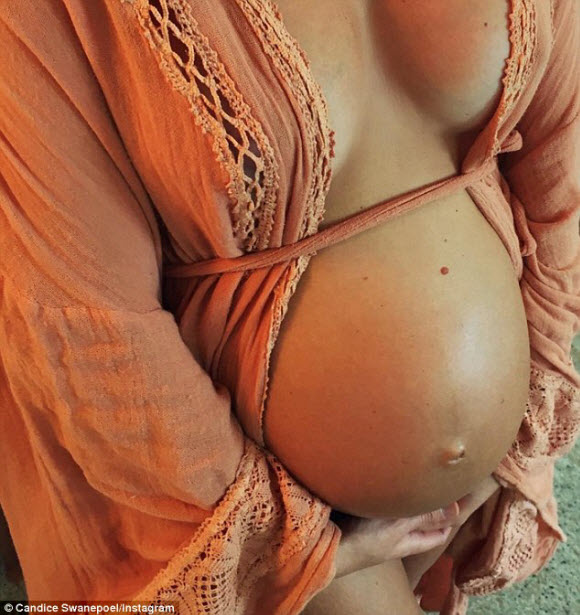 Although she is clearly excited to meet her first born, she is in no rush.
'Nature does not hurry, yet everything is accomplished…' she captioned another recent pregnancy shot of herself cradling her bump.
Candice's close friend and fellow model Behati Prinsloo is also in the home stretch of her pregnancy with Adam Levine.
Source : DailyMail