Super model Katie displaying her curves again as she poses naked for a saucy calendar shoot in a recent episode of her TV show Katie Price: My Crazy Life.
The 39-year-old – who is now a regular panellist on Loose Women – flashed her bare bust as she writhed around on a Miami beach while posing up a storm.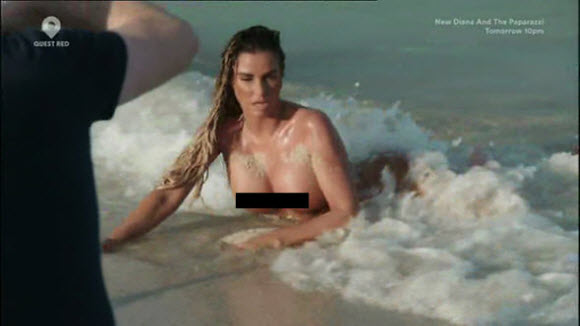 Katie could be seen whipping off her bikini top, before she laid down in the ocean while gazing seductively at the camera with a cheeky grin plastered across her face.
The star could also be seen giving onlookers a glimpse of her bare bottom as she sat on the sands as the water made its way over her naked body.
Katie's blonde locks were wet and wavy from the waves and she looked to be having a blast as she put her hands in the air while covering her ample assets with a straw hat in another sizzling shot.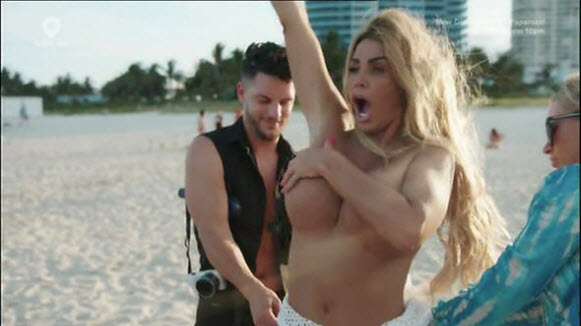 The bombshell's latest appearance comes after she spoke out about her upcoming Hollywood debut having joined the Sharknado franchise in February.
Pictures recently emerged of Katie playing actor Chris Kattan's love interest in the 5th offering, titled Global Swarming.
But now she has revealed exactly what will happen to her ill-fated character in the disaster movie.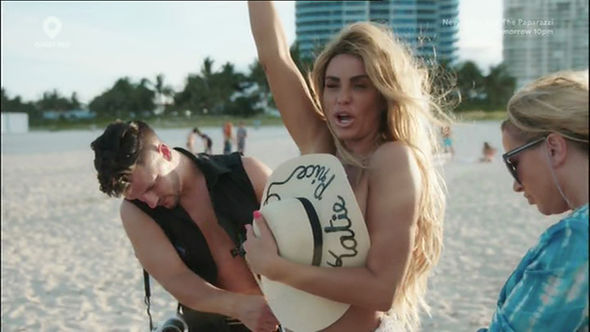 "Woohoo Hollywood movie does that mean I'm a Hollywood star now? Yes, get in," she shared on a behind-the-scenes video about the film.
Katie continued: "That's what I love about it – it doesn't take itself too seriously. I don't take myself seriously. And what a way to star in a movie, to be eaten by a shark!"
Source : Express