Kelly Brook appeared to be feeling nostalgic as she shared a series of sizzling throwback snaps with her 760,000 Instagram followers on Wednesday.
She soared to fame as a glamour model in her Noughties heyday, famed for her skimpy ensembles and sizzling shoots.
The 37-year-old model set pulses racing as she posted a snap of her iconic barely-there Julien MacDonald dress that she donned for the Snatch premiere back in 2000.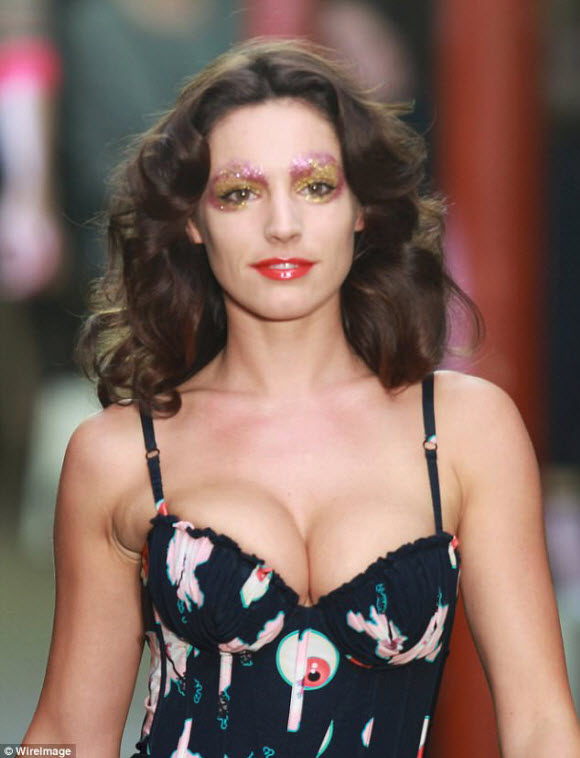 Kelly – who was dating the movie's star Jason Statham at the time – shocked fans when 17 years ago she took to the red carpet in a sheer pink gown that showed off her ample assets and a glimpse of her perky posterior.
Poking fun at the iconic look, Kelly captioned the snap: 'Chilly'.
The former FHM covergirl also delighted with a snap from the Giles SS11 fashion show during London Fashion Week back in 2010 which saw her storm the runway in a plunging bustier style dress that offered a look at her cleavage.
Yet it was Kelly's hair and make-up that had caught her eye as she captioned the snapshot: 'Halloween Make Up Inspo'.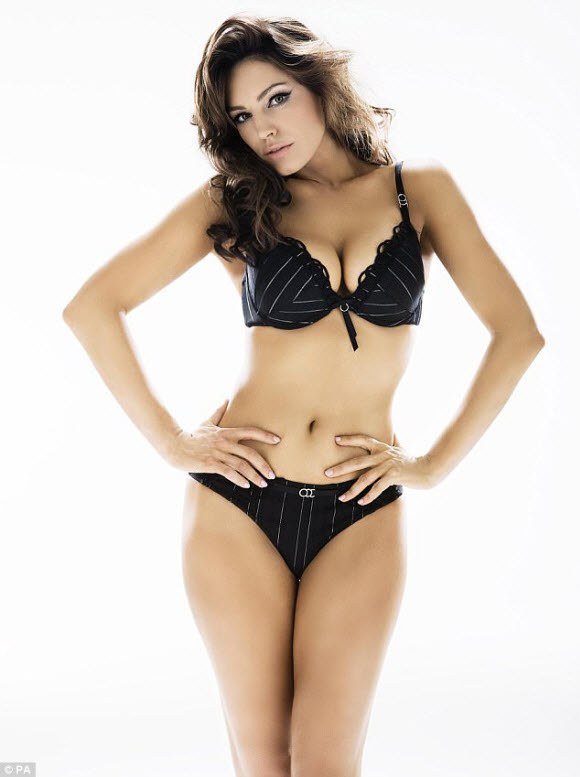 Kelly has made the transition from red carpet-loving glamour model to an organic-living farm girl with her own hashtag – #KentLivingWithKelly.
And she truly proved her transformation when she joined her boyfriend Jeremy Parisi for a stunning new photo shoot as she posed on a bale of hay while he sizzled topless behind her – in a shoot far removed from her glamour days.
The stunner went totally make-up free for the shoot as she posed alongside her beau, for the image which was part of a calendar shoot he snapped.
Kelly, who has been dating Jeremy for two years, upped sticks to live in Kent earlier this year where she now lives in a £1million country pile complete with a 600-year-old apple farm, where she grows her own vegetables.
Allowing her renewed interests masquerade in her modelling life as she slipped into a figure-masking shirt with a pair of loose-fitting chinos while sporting sensible shoes – worlds away from the teetering stilettos she once paraded along red carpets.
It is little wonder Kelly opted for this setting, as she described her garden as a '10-year labour of love', on an episode of the RHS Chelsea Flower Show, : 'The gardens were completely overgrown, it was in disrepair, it was falling down.
'For me it was about stripping it back to its bare bones, and getting the landscaping right. Now, I've started to put back in all the plants that I love.'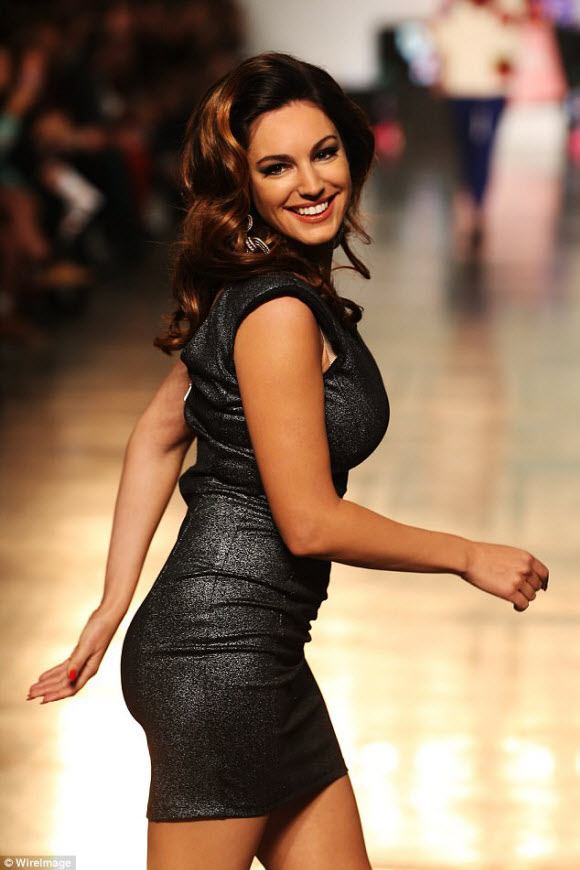 She also spoke about how her passion for gardening showed the 'true version of me', explaining how she'd previously kept her hobby private.
It comes as Kelly revealed that she has set her sights on presenting her own gardening programme, adding that she could see herself teaming up with Gardeners' World host Monty Don.
She told the Daily Star: 'I love planting shrubs and my lady garden. I would love a gardening show now I'm not doing anymore reality shows. Me and Monty Don would be a good presenting combo.'
Kelly added: 'Gardening is now my full time hobby and it's great exercise. I don't mind getting my hands dirty.'
Kelly, who has starred in huge US TV shows including Smallville and the 2015 sitcom One Big Happy, produced by Ellen DeGeneres, has also said she prefers life away from the limelight with boyfriend Jeremy, whom she's been dating for two years.
'I've been pigeonholed as this silly, giggly glamour girl who dates bad boys, but that's never been the real me,' she told Hello magazine in July.
'The older I've got, the more I've realised that money and fame aren't everything,' she added. 'It's the people you love and surround yourself with and the home life you build that are the real riches. I've done pretty well for myself on that score.'
Source : Dailymail