Victoria's Secret Angel Alessandra Ambrosio sends temperatures soaring after shared a black-and-white photo featuring her in the tiny underwear while striking a provocative pose.
Alessandra just treated her Instagram followers to a sultry new photo. The 36-year-old Victoria's Secret Angel took to the social media site on Wednesday, October 18 to share the black-and-white picture that found her striking a provocative pose while topless.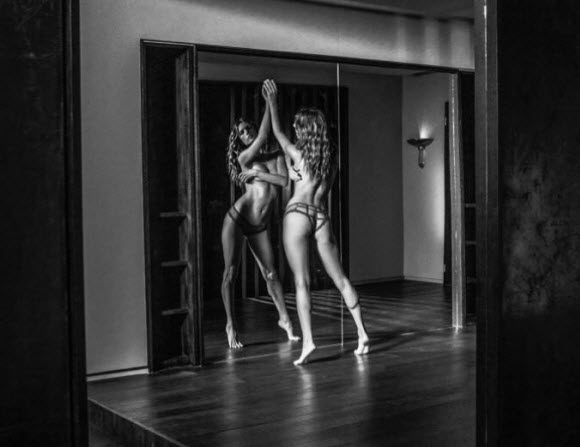 Ambrosio could be seen only wearing a pair of mesh panties that featured bold back cutouts. The mother of two posed with one hand strategically placed on her chest while the other was pressed to the full-length mirror she faced. "OBSESSED," she simply captioned the pic.
The photo appeared to be taken from a recent photo shoot with photographer Russell James, who first shared the full-color original snap on his Instagram account. Judging from the caption, the photo shoot was part of Victoria's Secret's new project.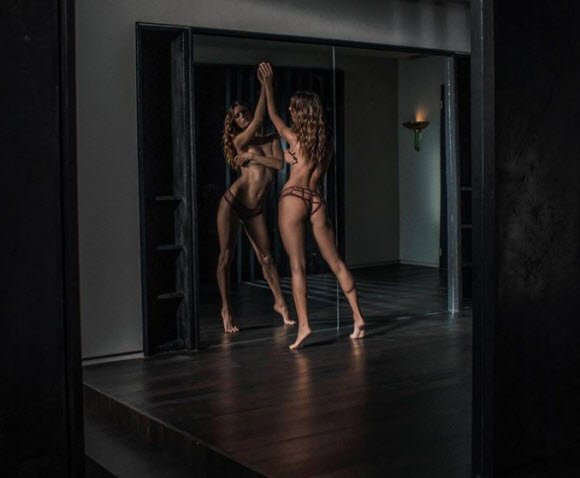 This comes after Ambrosio took part in another photo shoot for the lingerie brand back in August. The Brazilian model also bared the upper part of her body at the time, channeling her inner cowgirl in a black cowboy hat, knee-high boots, thongs, a black belt and nothing else.
In a 2016 interview with Net-A-Porter, Ambrosio said that she "used to be 100% comfortable on lingerie shoots – then I had a child," before adding, "Somehow it felt a bit weirder to be in lingerie once I was a mum."
"Your body will never go back to exactly what it was before pregnancy, whatever people tell you. It can't," she said. "But I think I have a better body now than before I had kids," the brunette stunner continued. "It just looks more formed now and I feel better about it than I did."
Ambrosio has two children, 9-year-old daughter Anja and 5-year-old son Noah, with fiance Jamie Mazur. They have been in a relationship for a long time, but she has said they are not rushing to tie the knot. "When I do the wedding it's going to be very special, so I want to take time for that," she told Extra.
Source : aceshowbiz