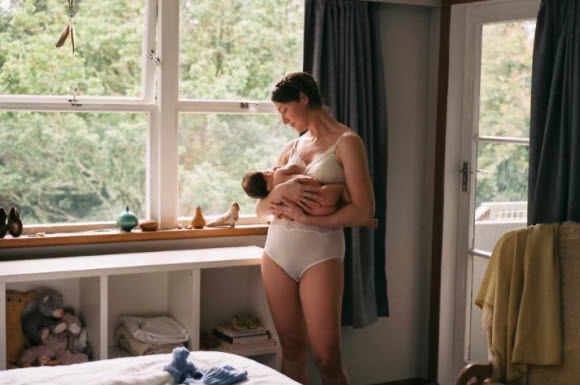 Lonely, the New Zealand-based women's

lingerie

label, has gained a huge following over the last few years thanks to a gorgeous collection of intimates and refreshingly diverse campaignsfeaturing real women from all walks of life.
Today, the label is launching its first-ever maternity line, Lonely Maternity, so that even more women can fit within the narrative.
The debut collection, ranging in price from $38 to $76, features a new bra and a new high-waist brief style, both designed to be as functional for new moms as they are aesthetically appealing. The brief ($38) is made from stretch bamboo for a really comfortable full-coverage fit that can also be worn lower under the bump during pregnancy.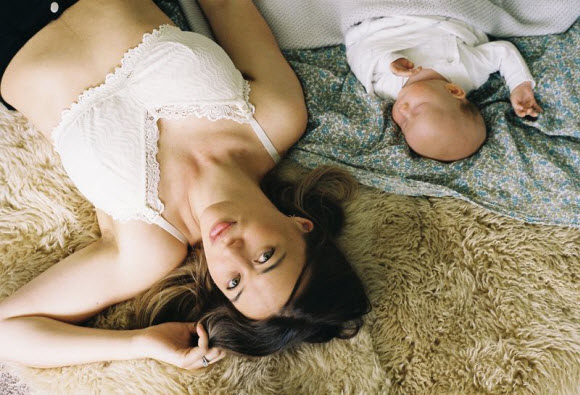 The bra ($76), a reworked version of the brand's signature Bonnie bra, features a soft cup with adjustable straps, clips above each cup that can be easily unfastened with one hand while nursing, and a double lining made from super soft antimicrobial bamboo for both comfort and absorption. It's available now in cup sizes B through E in black and ivory. Both styles feature details Lonely is known for, like romantic lace.
"Motherhood is a time when women give over their bodies and a large part of their identity to another being," says founder Helene Morris, a mother of three, in a press release. "Lingerie requirements can often feel symbolic of this process. Lonely Maternity is designed to make mothers feel beautiful and special at a time when they're often forced to compromise their choices."
To celebrate the launch of the collection, the brand will be introducing six mothers (including one of its own employees) as part of its next "Lonely Girls" series, which features un-retouched portraits of women wearing Lonely in their own way.
Source : racked