Rosie Huntington-Whiteley perks up M&S lingerie sales as figures show her underwear range has sold 11m items.
The 30-year-old model launched Rosie for Autograph five years ago. The success of the top-selling collection means that one in 50 women owns a bra designed by the British beauty.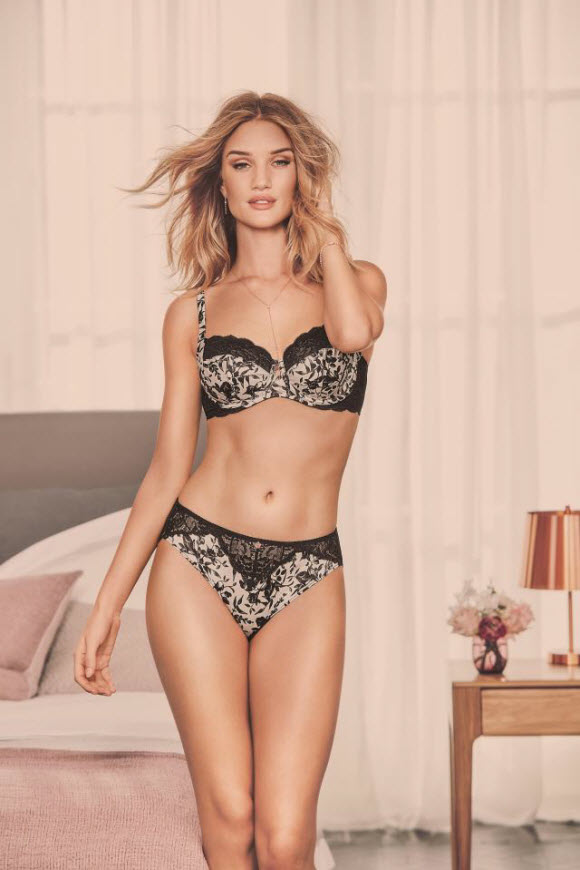 Ravishing Rosie Huntington- Whiteley flaunts the impressive figure that's added an upward curve to M&S lingerie sales.
The 30-year-old model has helped the chain shift 11million items from her Rosie for Autog­raph range in the last five years.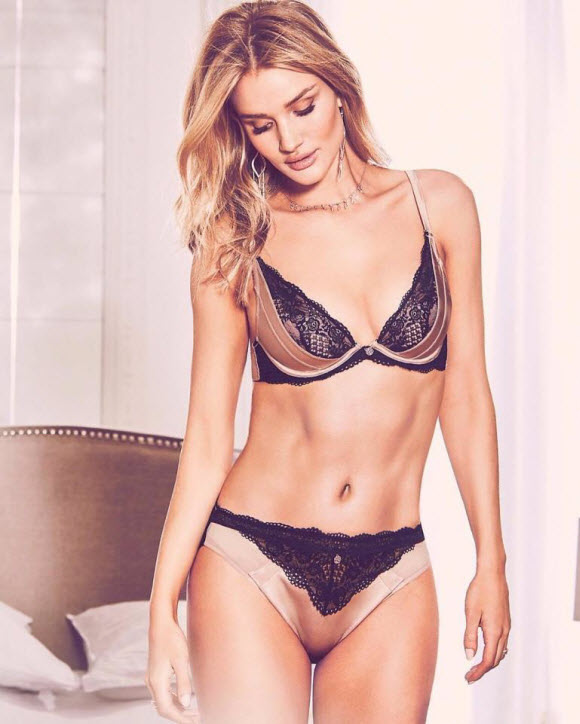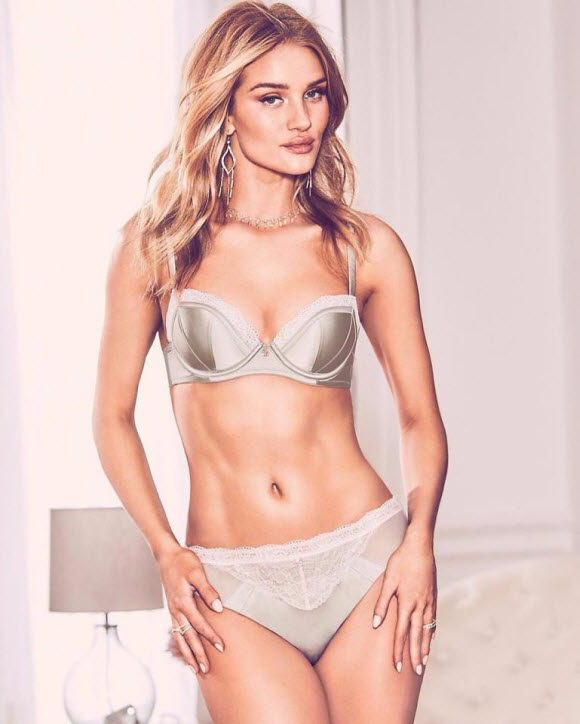 The success of the collection, which now includes sleep, active and beach wear as well as undies, has helped M&S remain as the UK's market leader in lingerie. The firm says it has a 35 per cent market share in bras — and that one in 50 women now possess one from Rosie's range.
Best-selling sizes are 34C and Size 12, but there are 51 bra sizes available from 30C to 40G.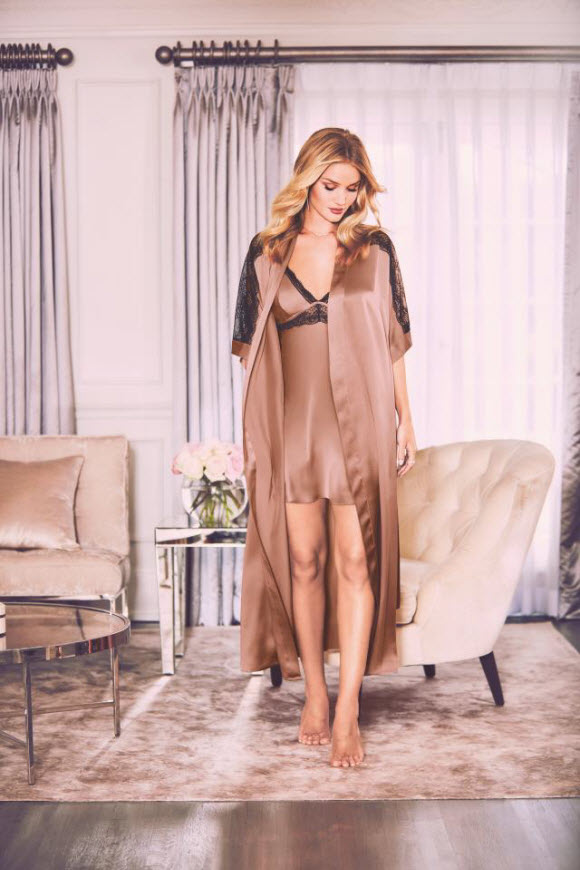 M&S held a party in Rosie's honour in London's Mayfair on Monday evening. And to celebrate the fifth anniversary of her range, it announced it will launch a new fragrance — labelled Rosie for Autograph Rose Gold.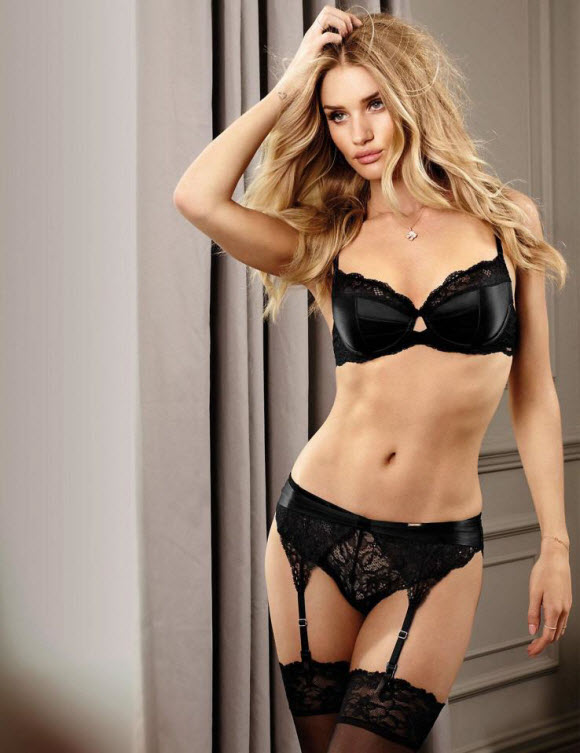 It also plans to reintroduce the popular pistachio green colourway, first seen in 2012.
The firm, whose clothing arm has come under attack in recent years, sells more than 21million bras a year. Its bra-fit service measures 50,000 women a week.
Source : The Sun