The blonde bombshell Pixie Lott is currently enjoying a luxury sun-soaked trip to Italy with her model fiancé Oliver Cheshire, and she's documenting her travels with a never-ending swimwear parade.
No doubt causing a heatwave, Pixie Lott took to Instagram wearing a sinfully small one-piece that showed almost every inch of her toned physique.
Performing her very own Baywatch tribute in the crimson number, the 26-year-old rivalled Pamela Anderson as she rocked an impressive boob spill.
With her cleavage threatening to erupt from the skimpy ensemble, the Baby singer showed off plenty of sideboob as she posed up a storm for the camera.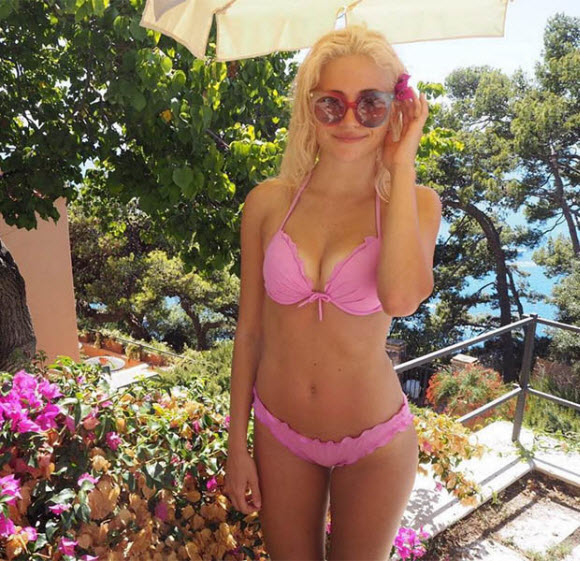 Fully committing to the flesh-flashing antics, the Brit beauty exposed her naked body as the swimsuit featured peepholes along its side.
Embracing the thigh brow trend, the songstress teased exposing her intimate creases in the high-cut design.
She completed her showstopping look with matching red shades and an all-over golden tan.
Seemingly aware of her own sex appeal, Pixie — who recently completed her first season as a judge on The Voice Kids — held one hand to her mouth as she pouted for the photographer.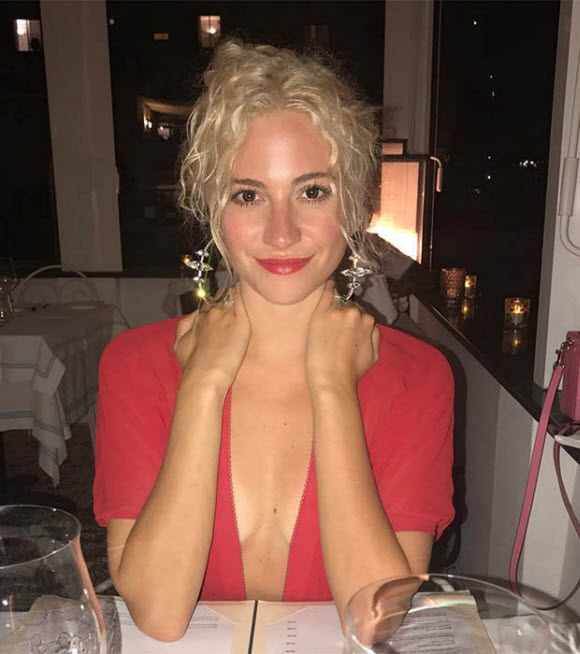 True to form, the starlet's fans have lapped up her most recent skin-baring extravaganza.
Commenting on the snap that has racked up over 14,000 likes in just five hours, one flustered viewer wrote: "What are you trying to do to me? LOL," alongside a blushing face emoji.
Another raved: "You've got some proper form going on there, babe. Sexy as hell."
In agreement, one happy customer labelled the musician an "absolute weapon".
Making reference to Pixie's likeness to a certain 90s show, an eagle-eyed viewer noted: "Rocking the Baywatch look!"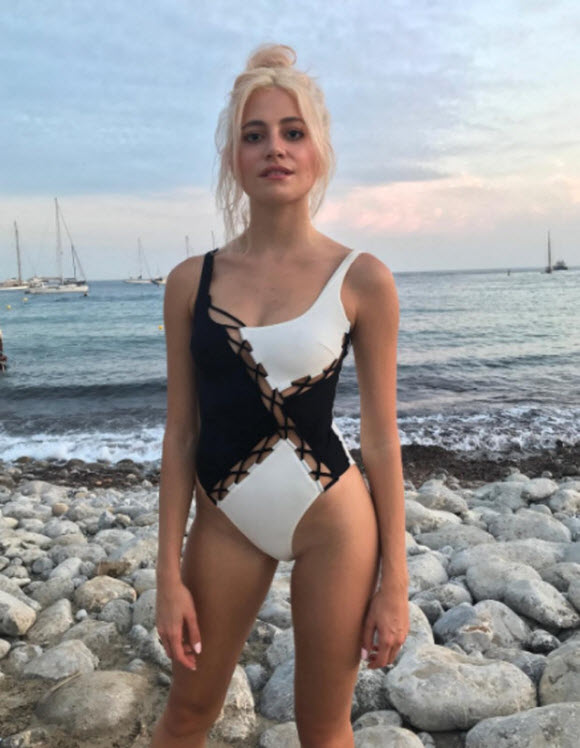 "Reminding me of Baywatch days," an Instagram user remarked.
Adding to the comparisons, another posted: "Stunning photo, very Baywatch."
Switching things up a little, one quick-witter admirer quipped: "Babe watch!"
Pammie and Charlotte McKinney may want to watch out, as there's a new beach bombshell on the scene.
Source : Dailystar
Read Also :