'34 weeks!' Pregnant Behati Prinsloo posts bikini selfie showcasing her baby bump as she counts down to due date.
Her due date is next month.
And Behati Prinsloo has been sharing her excitement with the world.
On Sunday, the 27-year-old posted an Instagram mirror selfie in which she bared her ready-to-pop baby bump in a bikini.
The mother-to-be's navy two-piece, speckled with white polka dots, allowed a glimpse at the words 'you're so cool' tattooed three times across her side.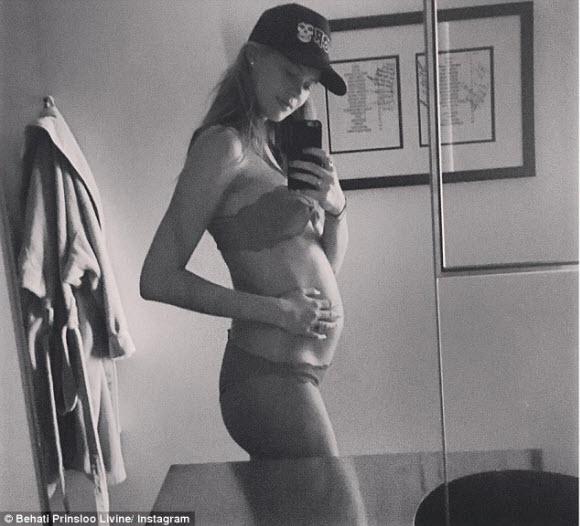 Her model's eye for a photo's aesthetic sensibility stayed intact: the Grootfontein native's yellow-rimmed shades were a chic match for her blonde highlights and the brass bathroom counter she leaned on.
Mrs Adam Levine, who's counting down to a September 20th due date, captioned the photo, '34 weeks.'
She had posted a strikingly similar mirror selfie to Instagram fifteen weeks previously, from the same bathroom. The model wrote in her caption, 'So far so good'.
That one, however, had been black and white, its star was wearing a baseball cap, her top covered her tattoo and, of course, her bump had been considerably smaller. Other than that, her body appeared enviably unchanged from them to this Sunday.
Her impending daughter is the Victoria's Secret Angel's first child by the Maroon 5 frontman, whom she married in 2014. Levine had confirmed they were expecting a little girl during an appearance on Live! With Kelly And Michael in April.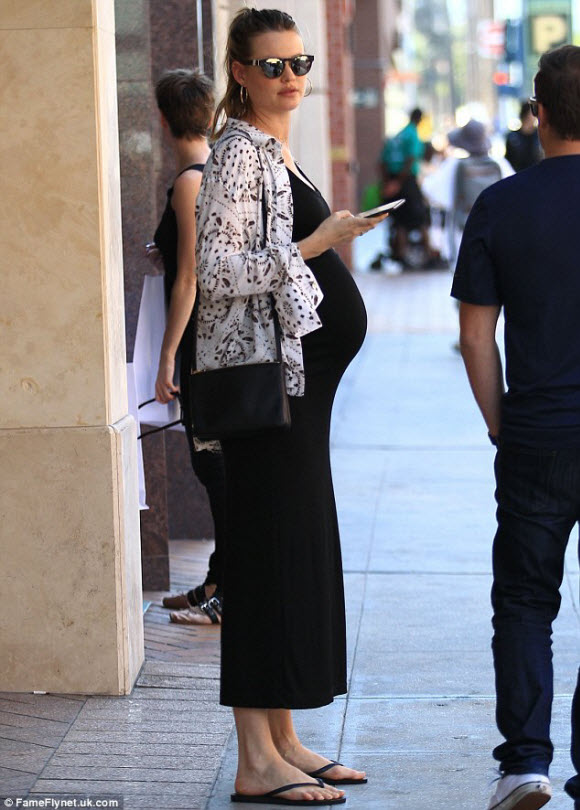 Source : Dailymail