Victoria's Secret angel Shanina Shaik was back in New York and taking in the solar eclipse.
The 26-year-old shared an image in which she is sitting on the sand in a retro white bikini and indicated she planned to stare at the sun.
She recently enjoyed some downtime away from her hectic modelling schedule in Greece with fiance DJ Ruckus.
She captioned the image: 'ME Trying to look at the solar eclipse today LOL'.
However the beauty did not appear to have any protective eyewear other than sunglasses to ensure her eyes were not burned.
It may have been possible the image was taken in Greece as Shanina had uploaded an image in the same bikini during her holiday.
In the bright photo, the Victoria's Secret angel is wearing a white bikini with scalloped straps.
The waist-high bottoms gave the swimwear a vintage look and showed off the beauty's long, lean legs.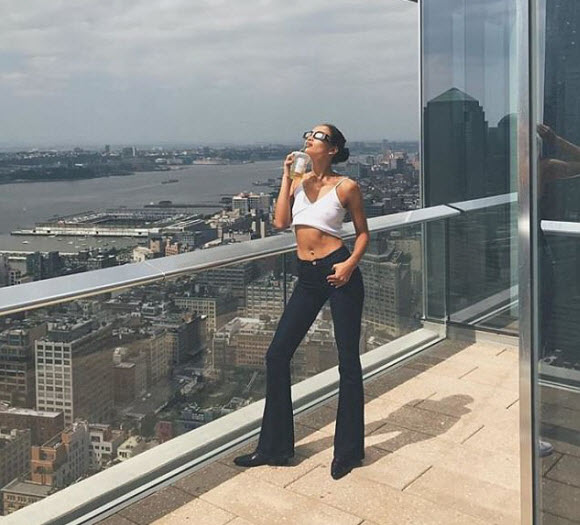 A second image showed the model standing on a balcony overlooking the stunning New York skyline, in that image it does appear she has protective eye wear on.
In the photo, she is wearing a pair of tight, black flared jeans and a white top that showcases her taut midriff.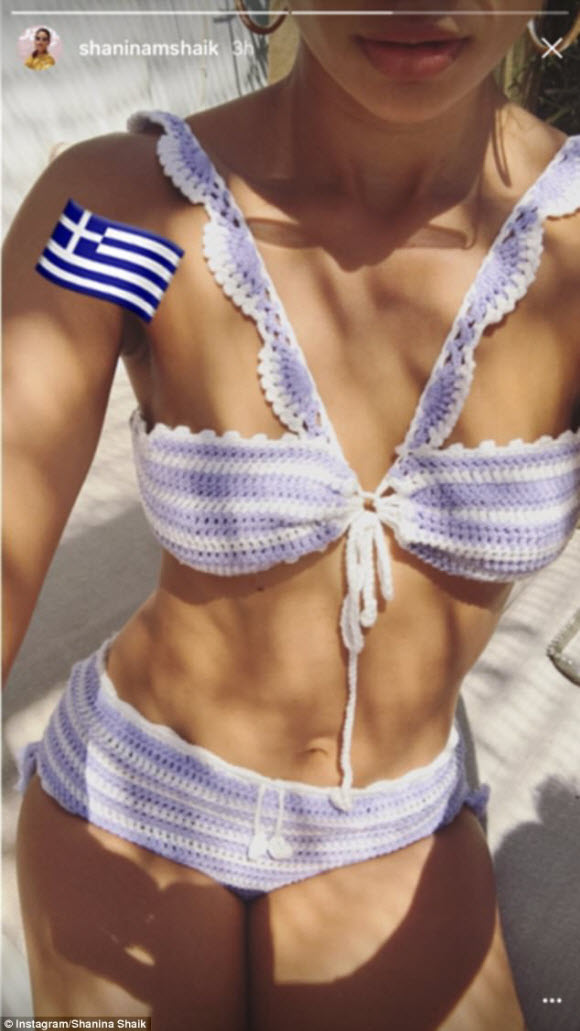 'Future looks real bright,' she captioned the second image, perhaps again referencing the eclipse.
Shanina recently shared a series of photos from her romantic Greek holiday.
In one snap, she is seen wearing a white shirt pulled up in a tight knot and tiny denim daisy dukes, her taut stomach and long slender pins on display.
Earlier, the bronzed beauty enjoyed a breakfast of baklava and boiled eggs.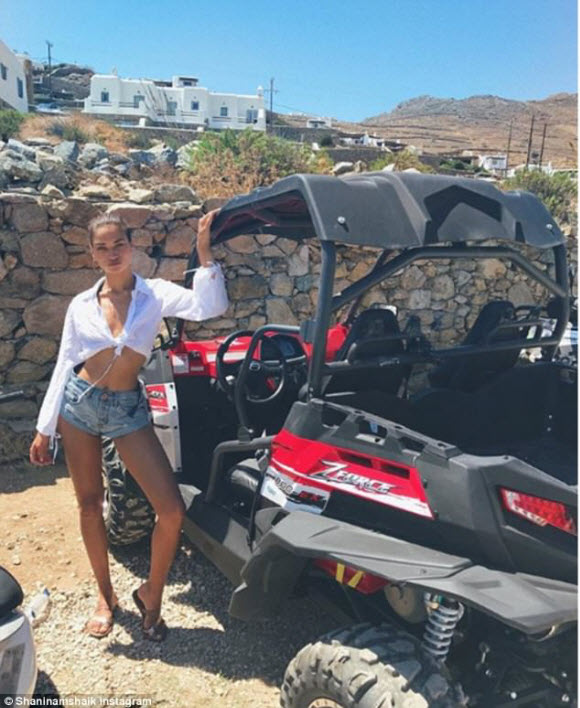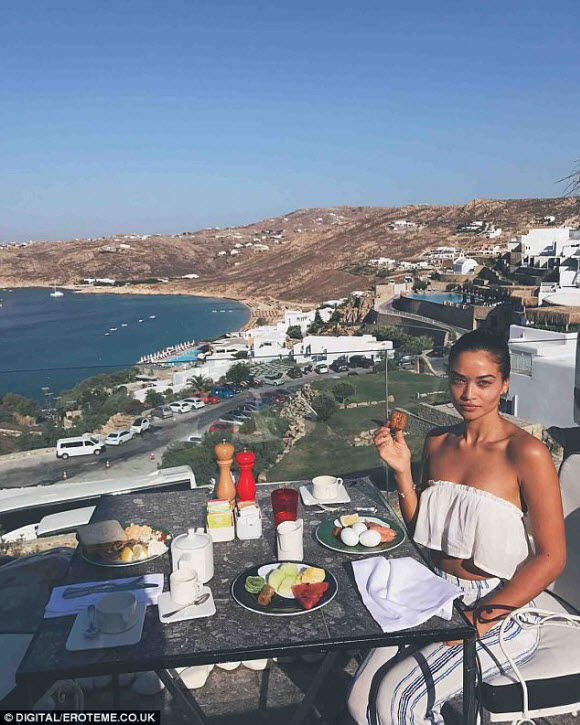 Wearing a strapless crop top and white linen pants, Shanina's toned shoulders and slender arms were on full display.
Her beau was not in view, most likely he was taking the photos, which Shanina uploaded to social media.
Source : Dailymail