Candice Swanepoel sure knows how to attract followers on her Instagram account.
The blonde bombshell has been posting several photos where she is scantily clad, helping bring her up to 8.1m followers.
On Friday, the Victoria's Secret star took it one step further by posing topless on a white horse.
The 27-year-old South African native looked like a modern-day Lady Godiva as she posed on the horse in nothing but a pair of white bikini bottoms.
The looker was going bare back as well, as in no saddle.
Candice giggled as she posed away, not looking in the cameras. But the horse gave a strong gaze into the lens.
The caption was simply, 'On a horse.' Her hashtag was '#OldSpiceSwagger.'
The model wore her long, blonde locks loose, center parted with a natural wave.
The runway star opted for a minimal makeup look, revealing her natural beauty.
In the past week, the bikini model has posed several luscious photos on her account, including one of her jumping on the beach in a bikini and another of her seemingly naked by a car.
She also shared a passionate kiss with her fiancé Hermann Nicoli in a picture she posted on Thursday.
Candice gazes into the camera as her longtime love leans in for a kiss, captioning the snap: 'Vou pedir aos céus voce aqui comigo,' which is Portuguese for 'I will ask you to heaven with me.'
The cover girl kept it casual, opting for hoop earrings, no makeup and pulled back hair for the sweet photo.
Candice and her Brazilian beau announced their engagement last August, after being together for 10 years.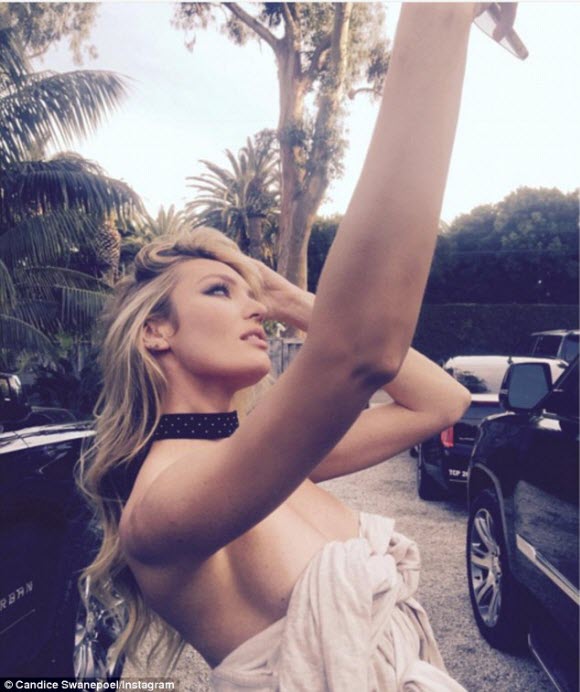 The stunner also posed for selfies while wearing a robe she wrapped around her body, opting to leave arms and her cleavage mostly bare.
Candice gave a sultry look in the snap while rocking dramatic smokey eye makeup and pink lipstick.
The flawless beauty wore a studded black choker and sported tousled waves for the seductive photograph, captioning it: 'When you got your own built in selfie stick #findthatlight.'
The swimsuit model also shared a close up of her makeup look as she posed in front of a car, looking up into the camera.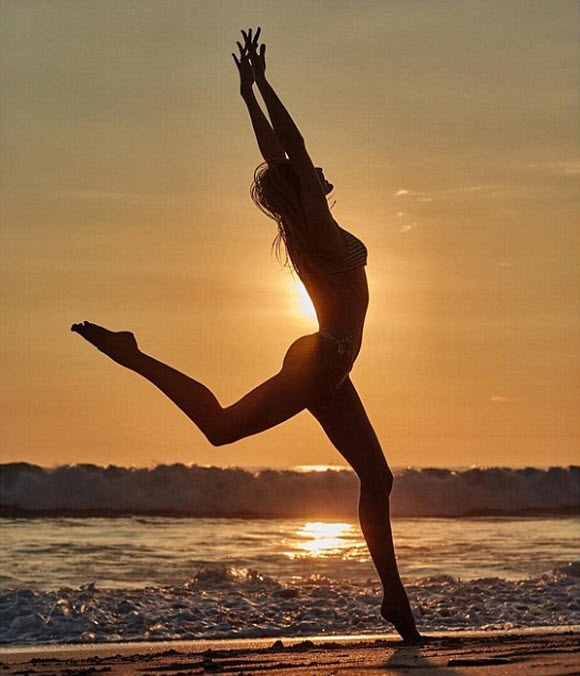 Source : DailyMail